Section Branding
Header Content
Blessed Trinity Ascends To Class AAA No. 1
Primary Content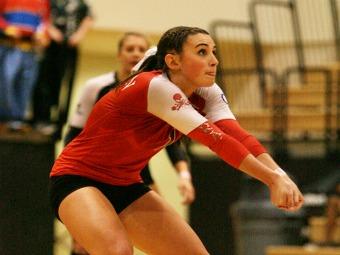 Blessed Trinity ascended to No. 1 in Class AAA after looking quite impressive taking out several Tennessee powers over the weekend. Woodward Academy slips to No. 2 in Class AAA, just behind the Titans. Blessed Trinity also owns victories this season over AAAAAA No. 1 Walton, No. 4 North Gwinnett and No. 10 Chattahoochee. North Murray also moved into the Class AAA rankings after taking out Lakeview-Fort Oglethorpe, who fell from the rankings.
In Class AAAAAA, Norcross moved into the top 10 to No. 9 after beating Milton, Dunwoody and Parkview this week.
Northgate is the new Class AAAAA No. 5 after beating Class AA No. 3 GAC, the No. 1 Class AA team at the time, and Class A No. 2 ELCA this week. Union Grove and Apalachee also moved into the rankings as Starr's Mill fell from the top 10.
In Class AAAA, South Effingham checks in at No. 9 after an undefeated week in area play last week. Marist drops to No. 10 after falling to Columbus and Whitewater this week.
Westminster is the new No. 1 in Class AA after GAC's rough week. The Spartans fell to No. 3, behind Wesleyan. Jefferson and Kendrick also moved up in the poll.
Finally, Mount Paran and Providence Christian are new to the Class A poll with Darlington and Our Lady of Mercy falling from the top 10.
AAAAAA
1. Walton
2. Harrison
3. Mill Creek
4. North Gwinnett
5. North Cobb
6. Johns Creek
7. South Forsyth
8. Hillgrove
9. Norcross
10. Chattahoochee
AAAAA
1. Whitewater
2. Pope
3. McIntosh
4. Northview
5. Northgate
6. Sequoyah
7. Ola
8. Greenbrier
9. Union Grove
10. Apalachee
AAAA
1. Veterans
2. Sandy Creek
3. Southeast Whitfield
4. Heritage-Catoosa
5. Jonesboro
6. Woodland-Henry
7. Locust Grove
8. Walnut Grove
9. South Effingham
10. Marist
AAA
1. Blessed Trinity
2. Woodward Academy
3. St. Pius X
4. Sonoraville
5. West Hall
6. Hart County
7. Oconee County
8. North Oconee
9. North Murray
10. East Hall
AA
1. Westminster
2. Wesleyan
3. GAC
4. Calhoun
5. Jefferson
6. Johnson-Augusta
7. Kendrick
8. St. Vincent's Academy
9. Chattahoochee County
10. Lovett
A
1. George Walton Academy
2. ELCA
3. Walker
4. Savannah Country Day
5. Strong Rock Christian
6. Gordon Lee
7. Landmark Christian
8. Mount Paran Christian
9. Providence Christian
10. Holy Innocents'
Secondary Content
Bottom Content