Section Branding
Header Content
Dunwoody Shows Well At Stage Races
Primary Content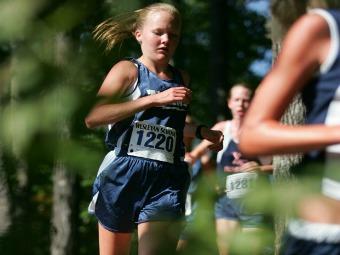 At the Peachtree Ridge/Walton stage races in Duluth, defending Class AAAAA champion Walton was edged by Roswell in the girls meet. The Hornets won the meet with 19 points while the Raiders came in just behind with 21. Dunwoody had a respectable third-place showing with 22 points. The Wildcats' Alexandra Cameron won the overall race with a time of 11:33.46. In the boys meet, Mill Creek and St. Pius X tied with 10 points and were followed by Brookwood with 27 points. Austin Sprague of St. Pius X won the race with a time of 9:47.11 while Eric Westog of Mill Creek came in second with a time of 9:52.
In Fairburn, Norcross won the Mercy Invitational boys meet with 36 points while Marist came in second with 61. Marist won the girls meet with 50 points to defeat second-place Blessed Trinity (73) and the rest of the field. Senior Katherine Yost of Norcross won the girls race with a time of 18:31.53, well ahead of second-finisher Morgan Ilse of Marist, who finished in 19:20.56. The War Eagles finished with 10 runners in the top 23. In individual winner of the boys race was Michael Thurston of Marist, who clocked a time of 16:03.34, just ahead of Arman Rehmann of Norcross, who finished at 16:04.70.
McIntosh won the Bob Blastow Invitational in Douglas County Saturday with 53 points, besting Milton's second-place total of 68 points. The Chiefs finished 1-2 in the individual standings as well, with seniors Brad Hort and Sidney Speir clocking times of 15:30.91 and 15:35.12. Milton's Nathan Riech broke through in third place with a time of 15:46. Milton won the girls meet with 64 points, easily ahead of second-place Landmark Christian, which totaled 103 points. The individual winner was also an Eagle, Annie Kelly, who finished with a time of 17:55.60. Landmark Christian's Kathryn Foreman came in second at 18:09.34.
Secondary Content
Bottom Content