Section Branding
Header Content
Wesleyan Continues Climb In Softball Poll
Primary Content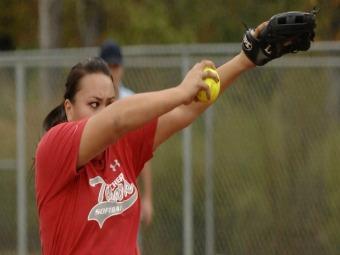 The cream is starting to rise to the top as softball teams across the state are kicking it up a notch with high-profile weekend tournaments. Several teams have moved up in the polls with success in these tournaments such as Kennesaw Mountain and Mill Creek, while other teams have dropped based on a rocky week. Lakeview-Fort Oglethorpe fell out of the Class AAA poll after dropping contests to Class AAA No. 1 Buford and North Forsyth Saturday.
In Class AAAAAA, Collins Hill, Brookwood and Kennesaw Mountain remain No. 1, 2 and 3, respectively, but Mill Creek moved up to No. 5. Peachtree Ridge also moved up, as did Hillgrove while Lassiter debuted at No. 10.
Northgate and Whitewater stayed at the top of the Class AAAAA poll with Greenbrier jumping up a few spots along with Houston County moving up one spot. Columbus jumped into the Class AAAA poll while Wayne County could not improve its spot in the rankings and dropped out.
Defending Class AAA champion Oconee County fell to No. 10 while Ringgold moved up to the Warriors' old spot of No. 3. Jackson is the new No. 5 after reaching double-digit wins. Fannin County is the new No. 9 in Class AAA. Pierce County is knocking on the door, just missing the poll.
Wesleyan continues its rise to the top of the Class AA poll and now sits No. 2 behind GAC. Bacon County, Heard County and Crawford County round out the top five. Cook sits at No. 8 while Bryan County rounds out the top 10 at No. 10.
In Class A, Miller County and Seminole County are moving up, but Gordon Lee is still atop the poll. Johnson County, Telfair County and Schley County round out the Class A poll.
Class AAAAAA
1. Collins Hill
2. Brookwood
3. Kennesaw Mountain
4. Archer
5. Mill Creek
6. East Coweta
7. Hillgrove
8. Peachtree Ridge
9. Parkview
10. Lassiter
Class AAAAA
1. Northgate
2. Whitewater
3. Allatoona
4. Ola
5. Union Grove
6. Greenbrier
7. Starr's Mill
8. Pope
9. Houston County
10. Loganville
Class AAAA
1. Heritage-Catoosa
2. West Laurens
3. Walnut Grove
4. Madison County
5. NW Whitfield
6. Mary Persons
7. LaGrange
8. Carrollton
9. Locust Grove
10. Columbus
Class AAA
1. Buford
2. Blessed Trinity
3. Ringgold
4. Southeast Bulloch
5. Jackson
6. Dawson County
7. Decatur
8. Rockmart
9. Fannin County
10. Oconee County
Class AA
1. GAC
2. Wesleyan
3. Bacon County
4. Heard County
5. Crawford County
6. Chattooga
7. Berrien
8. Cook
9. Union County
10. Bryan County
Class A
1. Gordon Lee
2. Mt. Pisgah
3. Brookstone
4. George Walton Academy
5. Seminole County
6. Miller County
7. Calvary Day
8. Johnson County
9. Telfair County
10. Schley County
Secondary Content
Bottom Content