Section Branding
Header Content
Loganville's Frazier Setting New Records
Primary Content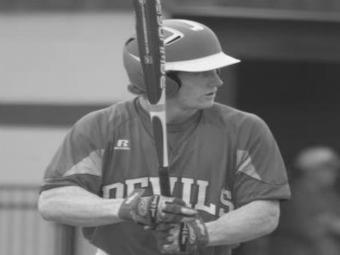 Loganville's Clint Frazier has become a trending topic during this year's GHSA AAAA playoffs. This quiet, humble and hardworking junior has already begun to be compared to Red Devils alumnus and Oakland Athletic Brandon Moss, as he has already broken four school records set by Moss.
According to Head Coach Jeff Segars, Clint is a middle of the order hitter that brings a lot to the table offensively.
"What makes Clint so special is his tremendous bat speed that comes packed with a lot of power," said Segars. "Clint also does a tremendous job defensively, covering a lot of ground as the center fielder."
Frazier, as well as Segars, both agree that he is not your typical team leader as he would rather do all the talking on the field. "He comes through in big situations," said Segars.
Frazier said he tries to lead by his actions off the field and set the right example. '"On the field, I try to get a big hit or get the rallies started," said Frazier. As for this weekend, Frazier said his game plan for Greenbrier is solely to get on base.
There is no doubt about it; Frazier is having a tremendous season. He has already broken Brandon Moss' records for home runs in a single season, at 22. He has set the record for career home runs (44), single season RBI (56), career RBI (117), and 54 runs scored.
"It feels so surreal to be setting all these records," said Frazier. He also explained that of the records he has broken, he is the most proud of the single season home run record. "I tied it last year, and it felt good to know that I broke it," said Frazier.
Frazier has verbally committed to the University of Georgia and plans to remain loyal to the Diamond Dawgs upon his graduation in 2013. Frazier is not trying to think too far ahead about his future, but "if the draft happens, the draft happens," said Frazier. His ideal MLB teams to play for would be either the Colorado Rockies or the Arizona Diamondbacks because according to him, "I like to hit a lot of home runs and those are parks where the balls fly."
Secondary Content
Bottom Content