Section Branding
Header Content
Olson, Parkview Baseball Looking For Repeat
Primary Content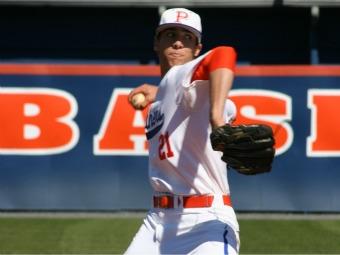 By Ryan Caiafa
After a 21-5 regular season, including a 14-2 regional record, the Parkview baseball team hasn't missed a beat in its quest for a second-consecutive Class AAAAA state championship. Coach Chan Brown and his team have already advanced to the quarterfinals of the state playoffs after sweeps over Collins Hill and Tift County. Brown says that his team's approach after winning the title last year hasn't changed.
"It's a whole new year, and we look to take the same approach game by game, pitch by pitch and inning by inning," Brown said.
Reigning Gatorade Georgia Player of the Year and Vanderbilt commit Matt Olson has continued his torrid play during his senior season and is looking to add another championship ring to his already remarkable resume. During the 2011 season, Olson hit .460 with 17 home runs, 55 RBIs and a 1.060 slugging percentage. He also starred on the mound with a 7-2 record, a 2.99 ERA and 75 strikeouts.
With his impressive stats and bright future ahead, Olson's mindset is remaining team-first as he looks to finish out his Parkview career with another state championship. "As good as he is, he stays humble and down to earth," Brown said. "He doesn't mention anything about Vandy or any of the [MLB] draft stuff to me and he wants to do anything he can to win."
As Olson's high school career comes to a close, Brown couldn't be prouder of him and expects great things out of him in his future, whether it continues at Vanderbilt or on the professional level.
"He has God-given talent and he's a hard-worker at everything he does, whether it's in the classroom or on the field," Brown said of Olson.
As his team continues its quest for another Class AAAAA title, Brown continues to praise his team's overall approach to the season and playoffs.
"I'm lucky to have a talented group that works hard with great chemistry and shows great camaraderie," said Brown.
With the playoffs in full swing, Parkview, with its star Olson, will be looking to complete another phenomenal season and send the seniors out making school history as back-to-back state champions.
Secondary Content
Bottom Content