Section Branding
Header Content
Honesty Leads To State Title Forfeiture
Primary Content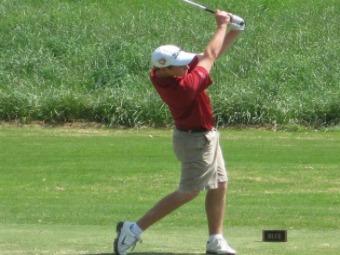 Mill Creek had just won its first state title in boys golf. As a team the Hawks had shot a 298, four strokes better than the next-best team. Unbeknownst to them, however, Mill Creek was in for the shock of their lives.
A Benedictine golfer pulled Mill Creek's Dylan Pence out of the scorer's area to tell Pence he had a different score for the Mill Creek junior than what was on the scorecard. While Pence and his marker (a Lassiter golfer) had signed for a 70, the Benedictine player, in the same foursome, claimed Pence shot a 71.
The dispute was over a hole on the front nine. According to Mill Creek head coach Bob Nelson, Pence was just caught up in his game.
"I think (Pence) was just focused on shot-making," said Nelson. "He just forgot to mark his score, and so did his marker."
After going over the hole in question, Pence and his marker agreed that he had shot a 71. Upon reporting this to the scoring official, Pence was again questioned. The official asked Pence if he had left the scoring area when confronted by the Benedictine golfer. Again Pence was forthright and honest, and as a result, Pence's 71 was disqualified as golfers cannot leave the scoring area. His score was replaced by Brian Kim's to give the Hawks a 310 and the sixth-place finish.
"I argued until I was blue in the face," said Mill Creek assistant coach Tim Keag. "Dylan was devastated. Our four players put together amazing rounds of golf. We played well enough to win state."
The arguing was for naught, as the Champions Retreat Golf Course scoring official would not change his call.
Milton ended up edging Benedictine for the championship by one stroke, 302-303.
Despite the heart-wrenching decision, Mill Creek learned a lesson from all this. Keag was pleased that his team acted with class and respect after learning of Pence's DQ.
"The players were unbelievable," he said. "They rallied around Dylan and supported him. Players from other teams came by and paid their respects as well."
While the Hawks won't be able to count 2012 as the school's first golf state championship, they may one day look back at it as a learning experience that will stick with them through life.
Secondary Content
Bottom Content