Section Branding
Header Content
Soccer Favorites Rise To The Top Early
Primary Content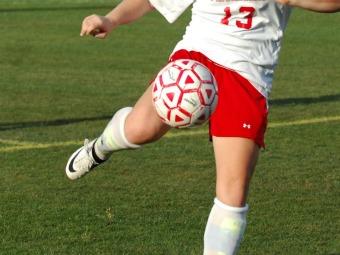 The Gainesville Lady Red Elephants aren't resting on the program's first region title in seven years. Gainesville received a pair of goals apiece from Hartley Carter and Liza Carpenter in a 4-0 whitewashing of Dalton.
Jackson County made its playoffs debut over the weekend and edged the Lakeview-Fort Oglethorpe girls 2-1. Jackson County will now take on Pierce County.
Friday night was not kind to Wesleyan as the girls lost a 2-1 decision to Galloway in the Class A first-round preliminaries, then the Wesleyan boys dropped a 4-1 contest to Walker. Maddie Hall and Cort Coxhead scored the goals for the Wolves.
Amber Burton was perfect in the net for Heritage as the Lady General blanked West Hall 3-0 in the first round of the girls Class AAA playoffs. Courtney Bell, Katelyn Beakman and Shelby Mullinax each scored a goal for Heritage.
GAC, Blessed Trinity and Westminster each made statements in Class AA's opening round. GAC blanked Manchester 10-0 while Blessed Trinity dominated Spencer 12-0 and Westminster took Jordan to the woodshed 11-1.
In Class AAA, St. Pius X hung a 10-spot on Central-Carrollton, the largest margin of victory in the classification's first round.
Secondary Content
Bottom Content