Section Branding
Header Content
Spalding, Mary Persons Win In Middle Georgia
Primary Content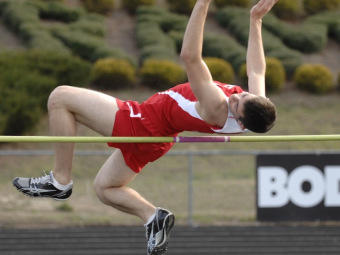 Lamar County hosted the second annual Middle Georgia Invitational Saturday for a total of 12 different track teams. Spalding won the girls meet while Mary Persons was victorious in the boys meet. Each team won reasonably close affairs, with Spalding earning 167 points to runner-up Redan's 132 and the Mary Persons' boys scoring 135 to the hosts' 120.
Mary Persons had Nick Davis win the 100-meter dash, D'Vante Penamon winning the 200- and 400-meter dash races, Caleb Watson taking the 3200-meter dash, Kenny Foster taking the shot put and the 4X100 relay.
Spalding's Lady Jaguars saw Dominique Nock win the 100- and 200-meter races and the long jump. Redan won six events, behind India Hammonds victories in the 100-meter hurdles, 300-meter hurdles, triple jump, Hammond also ran a leg in Redan's 4x100-meter and 4x400-meter relay squads.
At the Peachtree Ridge Invitational on Saturday, the Host Lions and Mays picked up team wins in the meet which featured several metro Atlanta programs. While the Ridge girls team won its competition, the Raiders took the boys meet. The Lady Lions took their meet easily outscoring second-place Carrollton 156-66. Mays, however, nipped the hosts 96.5 to 91.5.
Dante Johnson won the 100- and 300-meter hurdles for the Raiders while Jarrel Jackson and J.T. Blasingame finished 1-2 in the 400-meter dash. Mays also won the 4x400-meter relay.
The Lady Lions benefited from wins in the 1600-and 3200-meter run by Lauren Kelly, the 100- and 300-meter hurdles by Autumn Burnette, Sonikqua Walters in the 400-meter dash, in the shot put by Stephanie Amichia and the 4x800-meter relay team. The Ridge B team also came in second in the 4x800-meter race.
Secondary Content
Bottom Content