Section Branding
Header Content
Top-ranked Westminster Overcomes Recent Loss
Primary Content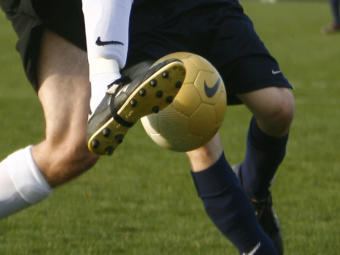 The Westminster boys soccer team has been bestowed a top honor by EuroSportScoreboard.com. The national soccer website has ranked the defending state champs No. 1 in Class AA, although they are not even first in Region 6-AA right now.
The Wildcats lost to Blessed Trinity 1-0 last week for their first region loss of the year. Each team now has one loss, with the Titans owning the tiebreaker. Head coach Scott Snyder noted that, while the Titans played well, his team made mistakes that lost them the game.
"It was an even game, but we made a mistake that allowed them to score on us," said Snyder. "BT played well, but we outshot them."
Snyder mentioned that his Cats had eight shots to the Titans' five.
Approaching last night's game with arch-rival Lovett, the ever-cautious Snyder was past the Blessed Trinity loss, but worried about making the playoffs.
"Lovett is always a tough game," said Snyder. "It doesn't have anything to do with talent, just who puts forth the most effort."
"If we lose, we could miss the playoffs."
The Wildcats put in enough effort to earn a hard-fought 1-0 victory over their Buckhead neighbors Tuesday night. Although the score may be misleading, Snyder's squad controlled the action for much of the game. The Wildcats had 12 shots-on-goal to Lovett's three. Justin Greenfield scored in the 35th minute off an assist by Brian Nam, and that was all the scoring Westminster needed.
While Snyder was worried about just making the playoffs after the loss to Blessed Trinity, he can now look forward to competing for the region title. Westminster has a home date with Class AAAA Starr's Mill on Senior Night before taking to the road for its final three games, all region showdowns. Games against GAC and Buford should be particularly tough. Win them all, and the Wildcats could find themselves with a region championship and a No. 1 seed for the playoffs.
Secondary Content
Bottom Content