Section Branding
Header Content
The Five Things I Know...National Signing Day Edition...
Primary Content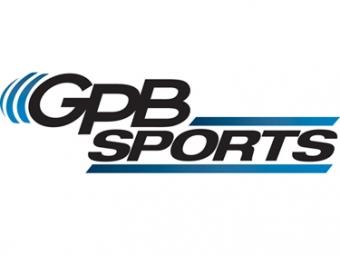 I always try to break down the seasons into their real names and avocations…
It's not Summer, Fall, Winter, and Spring here…
It's football season, 'cruitin', National Signing Day, and Spring football…
And if you're not from these here parts (as they say in these here parts), it takes a lot to explain how this is Christmas for college football fans- National Signing Day…
The Five Things I Know: NSD Edition
As always these are in no particular order, and I look forward to hearing what you're thinking about February 1st…
First thing I know…
5A (and, now, parts of 6A) are littered all over the Ess-E-Cee landscape…
There are four athletes, three of them named Blaylock, heading to Kentucky and they're only from two schools- Walton and Stephenson. McEachern's kicker, Nick St. Germain, and DE Darius English are joining former-Florida declare Mike Davis to go to South Carolina. And the large tight end that had few answers for North Gwinnett, Colquitt's Ty Smith is joining the Top-5 class between the hedges.
Here's what to remember about Colquitt, who placed a lot of kids in a lot of different places…
Bryce Giddens- Arkansas St.
Dondray Copeland- The Citadel
Anthony Brumbley- Valdosta St.
Oscar Luna- Valdosta St.
Sharmaine Washington- Valdosta St.
Tre Cooper Carson- Newman
One other note about 5A… the staff at Stephenson, led by head coach Ron Gartrell, continues to impress by setting up athletes to get educations while playing an avocation. The final numbers, I'm sure, will be the standard number of staggering…
Second thing I know… Buford is no different in double-A…
Dillon Lee and Kurt Freitag are both heading to Alabama…
Vadal Alexander, the man mountain lineman, is heading to LSU. Dequan Clark is going to I-AA power Georgia Southern. Nathan Staub is UNC. Ryan Dillard is going to Yale and Paris Head will head to Vanderbilt. Robert Hill will stay in the Southern Conference at UTC and Andre Johnson is an interesting pick- Coastal Carolina. Rick Legrant is attending UNC-Charlotte to help that school start that program, and C.J. Moore is heading to the University of Virginia.
Here's how Double-A will be remembered from this past season…
Third thing I know…
Huzzahs and hurrahs to Tucker head coach Franklin Stephens for his run…
Marqeeye Biggs and Justin Rivers- Tusculum College
Nick Collins- Louisiana-Lafayette
Kenneth Crenshaw and Jordan Landry- UT-Martin
Adaryl Jones- Averett University
Michael Young- Georgia Southern
Jacob Sealand committed to Vanderbilt and Josh Dawson goes to Athens (Georgia, not Ohio) to play for CMR
Here's the last game these guys got to play…
Fourth thing I know…
Single-A has some interesting movement…
Wilcox's Quez Mahogany is going to West Georgia and Clinch's Fred Tiller is going to Lexington also- good to see coaches Ledford and Dickerson making successful runs again. Savannah Christian's DeAngelo Brown is going to Louisville.
Leonard Floyd from Dodge County is also heading to Athens…
((HT: 13WMAZ-TV Macon))
Fifth thing I know…
Triple-A was also a fun year…
Where else can you talk about kids with the name of "Bah-Bah…?"
At Peach County… where Chad Campbell is sending kids to JuCo and colleges of various classifications…
Oh, by the way… Miller is heading to Southern Miss…
((HT: 13WMAZ-TV))
Their last game this year was below…
And, this is just the beginning…
After the smoke clears, I'll be back tomorrow to let you know about other gems that are going to the next step on the ladder…
Unless, of course, you know them before me and would like to tell everyone else what's going on…
And, yes, the whole Josh Harvey-Clemons situation will be talked about as well…
Play it safe, everyone… I'll talk to you soon…
Secondary Content
Bottom Content