Section Branding
Header Content
33 Class A Schools Considering Leaving GHSA
Primary Content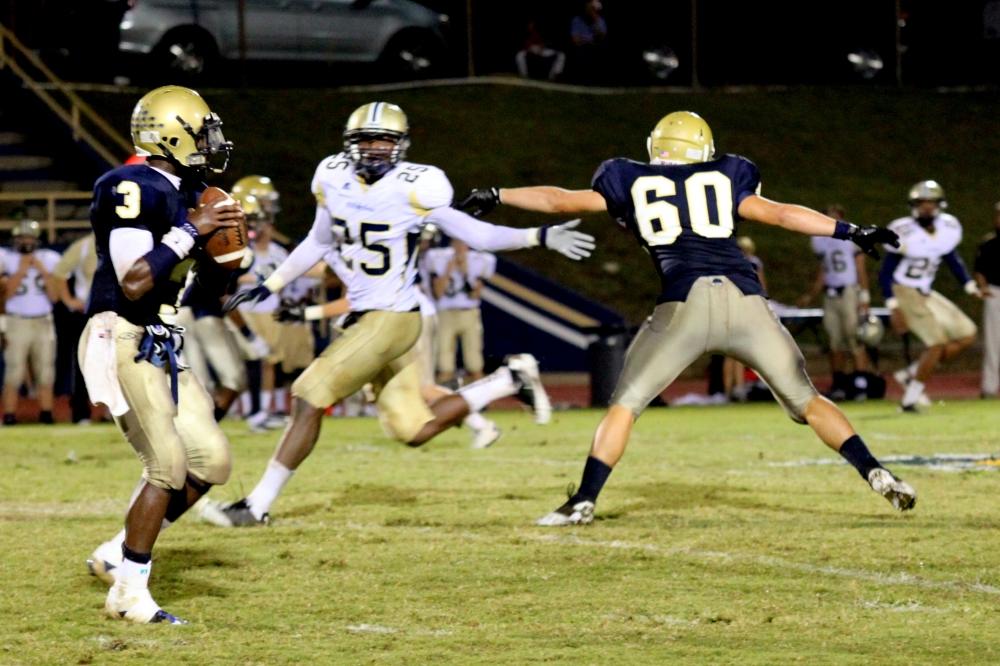 GHSA reclassification has long been a controversial issue, and the new six-class format that has been agreed upon for the 2012-13 and 2013-14 school years have driven some schools to the brink. Earlier this week more than 80 representatives gathered in Rochelle, Ga., to discuss options for some of the smaller Class A public schools from south Georgia who feel they are being ignored by the GHSA and its reclassification committee. A total of 33 schools were represented and many of those plus others that were not present have let it be known that they are considering pulling out of the GHSA to perhaps join the Georgia Independent School Association (GISA) or create a Georgia's third athletics association. As many as 45 schools could defect from the GHSA to form this new association.
GISA representatives were on hand at Tuesday's impromptu meeting including executive director Jeff Jackson and assistant director Tommy Whittle. Should the public schools join the 134-member GISA, they would be placed in a "public school" division and separated into a different playoff bracket for the postseason. If the collection of public schools does not want to join GISA, some talk has been floated that the new association would use GISA in an advisory role or perhaps even as a managing role.
Wilcox County head football coach Mark Ledford, who's team won a recent state title but lost to metro-Atlanta private school Wesleyan in another, led the discussion according to the Macon Telegraph. In a story on the paper's website, Ledford said, "I think the turnout showed that it was more than just a few south Georgia schools upset about the classification issues." Several Lincoln County representatives noted that most of the 33 schools were south Georgia Class A schools, but a few surprises were also at the meeting. Representatives from Tift County were also present and appeared ready to join the defections. Other schools according to various media outlets included Atkinson County, Baconton Charter, Calhoun County, Central-Talbotton, Charlton County, Chattahoochee County, Claxton, 2010 Class A football champion Clinch County, Dooly County, Echols, Glascock County, Gordon Lee, Hancock Central, Irwin County, Jenkins County, Johnson County, Lanier County, Miller County, Montgomery County, Randolph-Clay, Schley County, Seminole County, Social Circle, Stewart County, Taylor County, Terrell County, Twiggs County, Warren County, Washington-Wilkes, Wheeler County, Wilcox County and Wilkinson County.
The GHSA's reclassified Class A still has 35 private schools competing with public schools, and the issue came to a head just a few weeks ago when four private schools reached the Class A semifinals in football. Many of the Class A public schools had been petitioning the GHSA to allow a split in postseason play, but the GHSA chose not to adopt such a scenario during its reclassification sessions.
Wilcox County Director of Athletics Donnie Clack told the Valdosta Daily Times that "We have been in eight to 10 meetings and (the GHSA) still hasn't done anything about (a postseason split). The only option is to pull out of the GHSA."
The next steps to the potential defection plan will be hatched over the next few weeks. An eight-member advisory committee was formed at last Tuesday's meeting, and it is this group that will lead the effort. The committee plans to meet in Macon on Wednesday, according to S. Thomas Coleman of the AJC. At this meeting the committee members will draft bylaws and develop processes and procedures for a new association. All interested parties will be invited to meet January 4, 2012 to review the plans.
The GHSA will ratify the new classifications and regions on January 10, 2012 after schools are permitted a chance to petition for a lateral region change.
Secondary Content
Bottom Content