Section Branding
Header Content
The Five Things I Know... Week Eight
Primary Content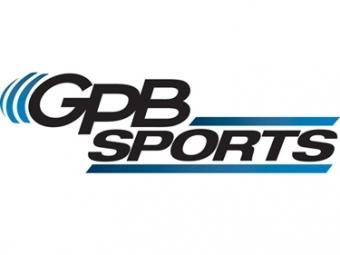 Computers and Enter keys…
Okay… I actually had written this particular column once already. But you know about my talents around these things called computers and the Interweb. I hit some key somewhere on the keyboard and the first version of this was wiped away from this and every other planet I can think of…
So, I'm trying to remember what I wrote the first time and make sure that it's not erased the second time…
((Ed. Note- on the advice of staff meteorologist Chrissy Warrilow, she's telling me to do a version off the creation page first and, then, cut and paste…))
So, here we go…
First thing I know… the Glascock County score is not a misprint…
Glascock County's 82-48 victory over North Cobb Christian last week was the third-highest scoring game in GHSA history and second-highest ever in the regular season, according to the mandatory-bookmarked site GHSFHA.org and the Georgia High School Football Historians Association.
Glascock became the 19th team in GHSA history to score 82 points or more in a game, according to the GHSFHA. It's a school record for both Glascock County and North Cobb Christian.
Glascock County running back Lewis Watkins rushed for 354 yards and had 543 all-purpose yards - in less than three quarters. I talked to head coach Chris Kelley and he said that he didn't mean for the game to get that way. The Panthers were up 22-0, but North Cobb wouldn't give up- ever. And he gave them credit for that…
Tell you something about Glascock (other than they're in my first book "Backroads and Backfields")… Chris is the longest tenured coach in history as he's in his 10th season. He came home to coach and raise a family in Gibson and work for a program that hasn't won 16-percent of its games in history. They've had 11 coaches in 26 years and, short of 2008 when the team went 8-2, it's always been uphill sledding.
They play a non-region schedule because of their roster numbers- rarely reaching 35- and would, probably, have even tougher sledding if they were a full-fledged member of Region 7A with the likes of Warren County and Lincoln County.
But, for one night, Chris really tested the scoreboards…
Second thing I know… a lot of upsets last week…
Again…
West Laurens over Peach, Central-Talbotton won for the first time in a long time over Brookstone, Portal over ECI, Rabun County over Fannin County, and then the end of the Winnersville Classic- which defies words…
Instead, I'll let Elton Gumbel of WCTV-TV in Thomasville tell you about it…
Don't think life in The Concrete Jungle was easy for anyone this week… of for the next 51 weeks, either…
Third thing I know… I don't know if a lot of the hearts at GPB can take it.
Two weeks ago, Ringgold had to go to overtime before beating arch-rival Heritage, Catoosa 20-19 and had to go two overtimes before beating SE Whitfield last week. Here's how they pulled that one off to go 5-1…
Thanks to our friends at WTVC-TV in Chattanooga and Newschannel9.com
Darrell Patterson stands at the anchor desk with his highlight cards…
Fourth thing I know… strap in for another week…
There's Grayson and Parkview and Northside and Thomas County Central at the Jackets Nest, but I'll give you one off the track to keep an eye on…
Mary Persons and Peach County…
Rodney Walker is within reach of career win 300 and he has four games left in the regular season against Peach in Fort Valley, Central, Westside, and West Laurens.
You do the math…
Here's how Rodney Walker got win 296 against Rutland…
Thanks to our friends at 13WMAZ in Macon for the highlights
Fifth thing I know… shameless plug time…
Remember I was telling you about games to watch…??? The web side has the other one I failed to mention on purpose- Lowndes at Colquitt County at Mack Tharpe in Moultrie. How will Randy Macpherson's team respond after the heart-breaker we showed you above…???
Pre-game starts a little before 7:30…
On the TV side it's a battle of ranked teams in Quad-A with third-ranked Flowery Branch and 10th-ranked Heritage, Conyers. The Branch has been here before under head coach Lee Shaw- appearing in a title game in 2008, but Heritage is having their best season in school history. Last week, the Falcons ran past Hab Central while Heritage, probably, was looking ahead a bit only beating Winder-Barrow 21-0.
TV pre-game start a little before 8PM, so follow us on TV, web, friend us on Facebook, Tweet with us (or, more accurately, with Jackie Brit-uh), or download our iPhone app…
Just follow us…
Play it safe, I'll talk to you soon…
Secondary Content
Bottom Content