Section Branding
Header Content
Congratulations To The Winners Of Our 2023 PBS KIDS Writers Contest
Primary Content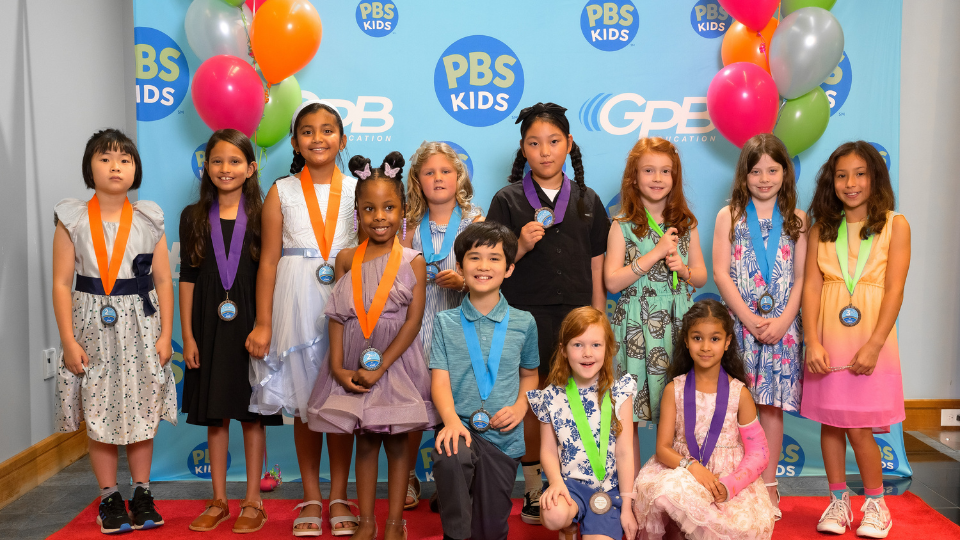 Georgia Public Broadcasting extends a huge congratulations to the winners of our 2023 PBS KIDS Writers Contest. On Saturday, June 24, we hosted the winners and their families for an awards ceremony at our headquarters in Atlanta. Kids enjoyed an interactive story time, recorded their stories in our radio studios, and celebrated each other's accomplishments. 
For each grade level, there is a first, second, and third place winner. There is an additional STEAM category for stories that incorporate science, technology, engineering, arts, and math. Click here to view all stories.
And the winners are...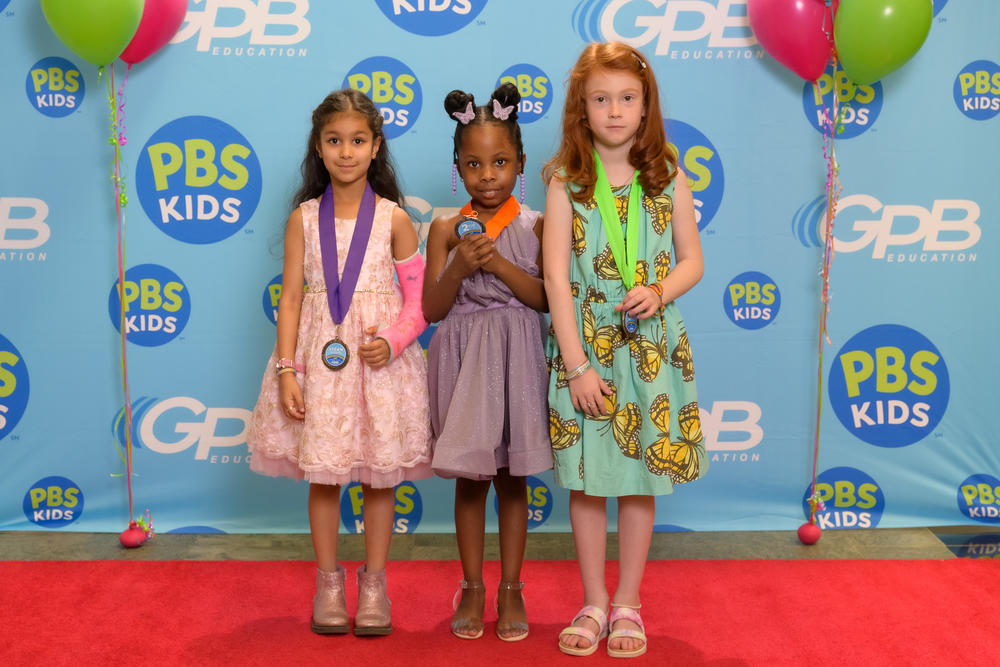 KINDERGARTEN
1st Place: Ian Kong 
2nd Place: Londyn Foster 
3rd Place: Annorah Littrell
STEAM: Mishka Agarwal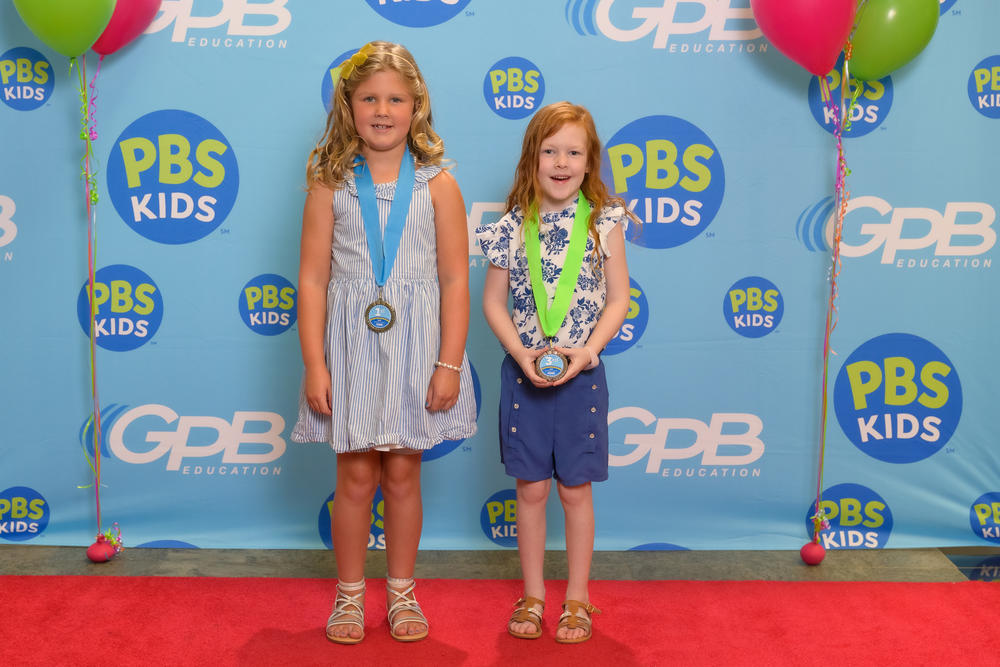 1ST GRADE 
1st Place: Livi Dexter 
2nd Place: Lily Morgan 
3rd Place: Trinity Arnold 
STEAM: Hetwik Tipingiri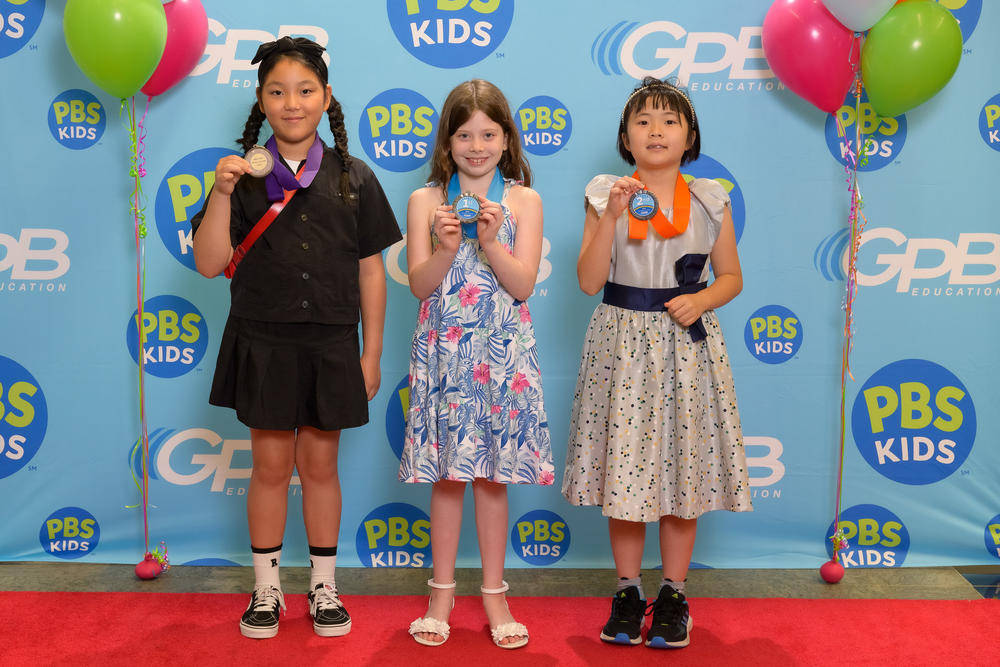 2ND GRADE
1st Place: Cora Wall
2nd Place: Avery Wu
3rd Place: Adalyne Sevcik 
STEAM: Daon Ryu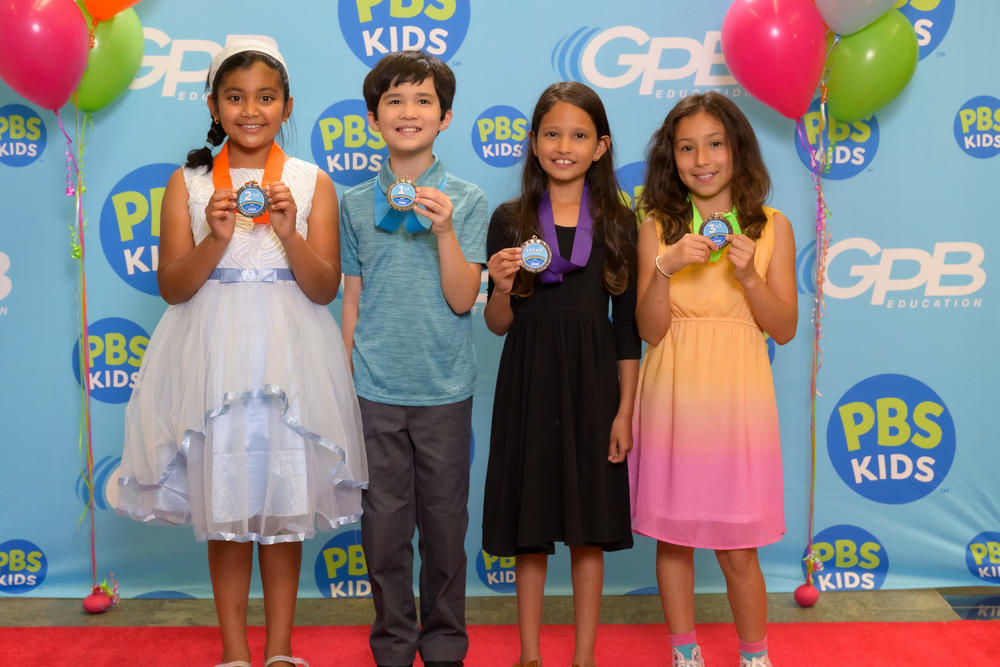 3RD GRADE
1st Place: Greyson Lee
2nd Place: Shreeya Saodekar 
3rd Place: Adri Suiza 
STEAM: Laila Ellis 
GPB's PBS KIDS Writers Contest is an annual event that encourages Georgia students in grades K-3 to submit an original story with illustrations for the chance to win cool prizes. Each winner of the PBS KIDS Writers Contest has the opportunity to record a reading of their story in our GPB News recording studios; a video version of each story will be featured on GPB Education's website. 
Click here to learn more about the contest. 
Secondary Content
Bottom Content