Section Branding
Header Content
6 Picture Books That Celebrate Juneteenth
Primary Content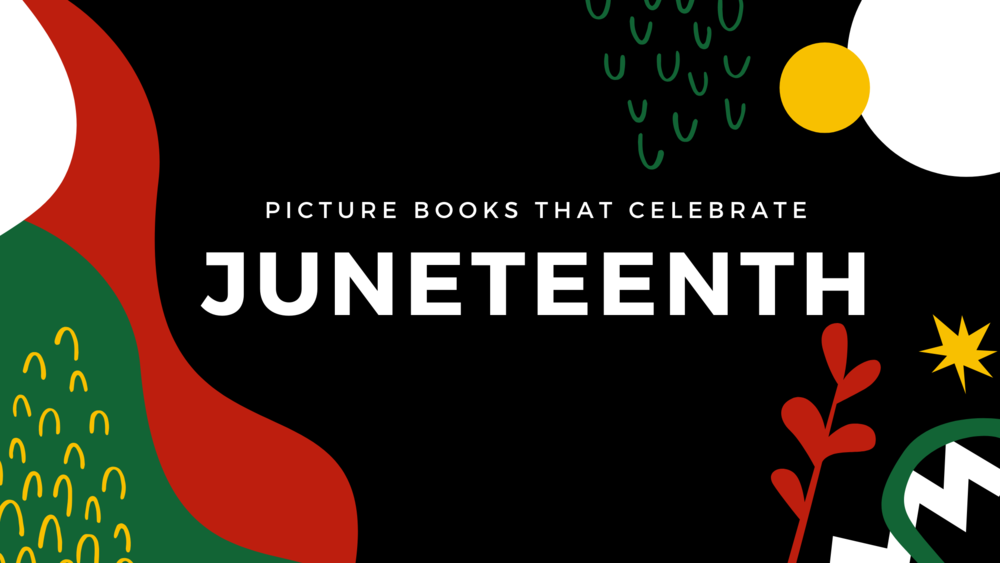 Juneteenth, also known as Freedom Day, is celebrated each year on June 19th to honor the end slavery in the United States. It commemorates June 19, 1865, when Union general Gordon Granger read federal orders in Galveston, Texas, that all enslaved persons were now free. While the Emancipation Proclamation had formally freed all slaves in 1863, enforcement of the proclamation had been slow and inconsistent in rural areas in the South with few Union troops. 
Today across the country, family and friends gather to celebrate and learn more about the history and experience of African Americans before and after slavery.
Use these picture books to help young children understand the history of Juneteenth and celebrate the end of slavery in the United States. 
1. Juneteenth for Mazie, by Floyd Cooper
Mazie is ready to celebrate liberty. She is ready to celebrate freedom. She is ready to celebrate a great day in American history. The day her ancestors were no longer slaves. Mazie remembers the struggles and the triumph, as she gets ready to celebrate Juneteenth.
2. All Different Now: Juneteenth, the First Day of Freedom, by Angela Johnson 
Through the eyes of one little girl, All Different Now tells the story of the first Juneteenth, the day freedom finally came to the last of the slaves in the South. Since then, the observance of June 19 as African American Emancipation Day has spread across the United States and beyond. This stunning picture book includes notes from the author and illustrator, a timeline of important dates, and a glossary of relevant terms.
3. Freedom's Gifts: A Juneteenth Story, by Valerie Wesley 
Wesley explores a unique holiday in Texas that has recently begun to be celebrated by African Americans in other parts of the U.S. as well. While Lincoln declared the slaves free in January 1863, the slaves in Texas were not freed until June 19, 1865. Set in 1943, this story tells of June, a young African-American Texan, and her cousin who is visiting from New York City. Juneteenth is June's favorite holiday, but Lillie belittles it until the girls go to the big celebratory picnic and their great-great-aunt Marshall, once a slave, helps her understand the importance of "freedom's gifts." 
4. Juneteenth Jamboree, by Carole Boston Weatherford
Cassandra has recently moved to Texas and she wonders when the state will feel more like home. Little does she know that this particular day, June 19, will introduce her to a new holiday she has not celebrated before. Delicious smells in the air, an enormous picnic basket filled with food, a visit from Aunt Bet, and a new dress to wear: what is all the excitement about? Cassandra soon learns that this day, a legal holiday, commemorates the June 19, 1865 announcement by Union Army soldiers in Texas of the abolition of slavery, more than two years after President Abraham Lincoln had signed the Emancipation Proclamation.
5. The Story of Juneteenth: An Interactive History Adventure, by Steven Otfinoski
The Emancipation Proclamation and the Civil War have brought an official end to slavery, yet some Southern slave owners are refusing to comply. The road to freedom is still long and hard for many African Americans, but you're not giving up. Will you: Overcome obstacles as you make your way north from Texas, looking to begin a new life of freedom?  Seek out your family, from whom you were separated as a child, after emancipation? Fight back when you take work as an apprentice but find that you're still treated as a slave? YOU CHOOSE offers multiple perspectives on history, supporting Common Core reading standards and providing readers a front-row seat to the past.
6. Sophie and Lelah Celebrate Juneteenth, by L. Monique Gonzalez 
Sophie and Lelah are first cousins and best friends. The two girls embark upon a journey of self-discovery after one of the girls suffers a minor injury at their family reunion. As a result, they learn about Juneteenth and discover the importance of family.
For more ideas on celebrating Juneteenth, follow GPB Education on Twitter and Facebook. 
Secondary Content
Bottom Content