Section Branding
Header Content
We've Done It Again! Check Out GPB's Newly Improved And Enhanced Georgia Studies Course!
Primary Content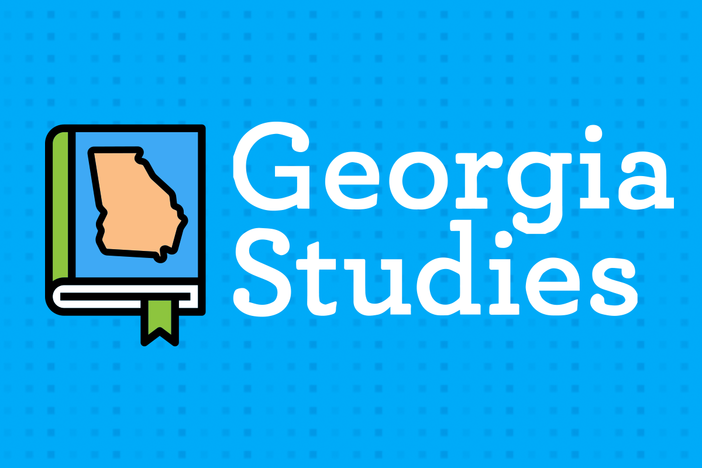 GPB has done it again! Five years after our last redesign in 2017, and ten years after our free Georgia Studies digital course was originally published in 2012, GPB Education has launched the latest and greatest version of our comprehensive and interactive learning resource for Georgia's 8th grade social studies curriculum, Our State and the Nation: A Georgia Studies Course.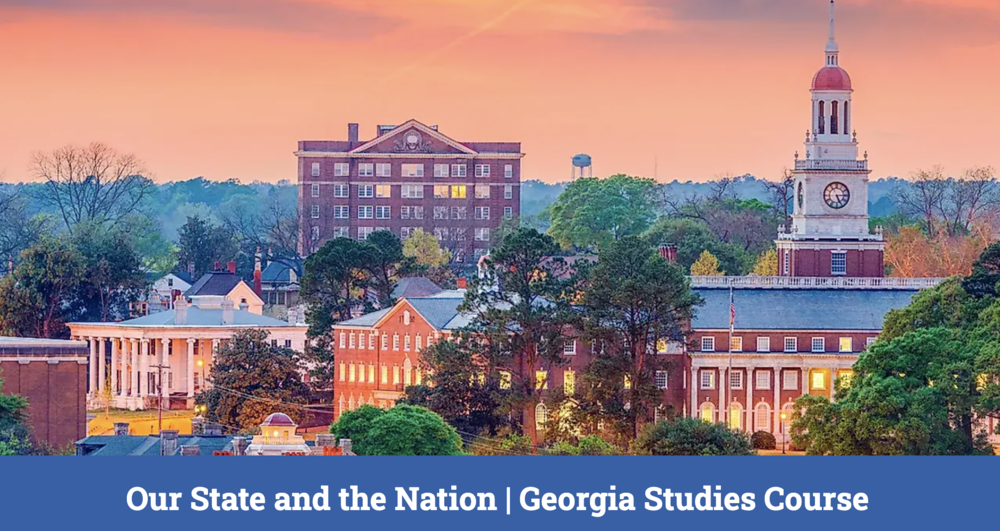 Considering years of suggestions and requests from Georgia Studies teachers statewide, GPB turned to long-time digital design partner Fablevision Studios to help transform the course into an e-learning site that would improve the look, navigation, and accessibility of the educational content and interactive elements.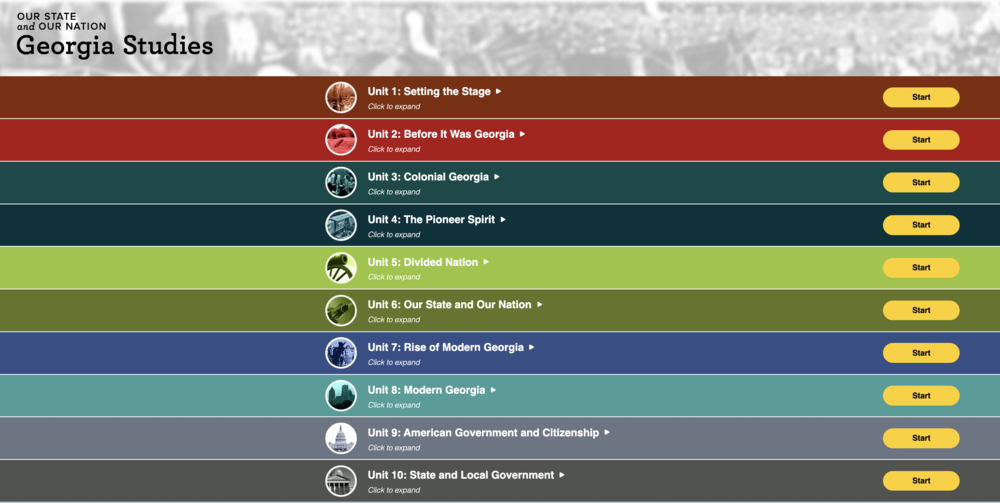 Students can now enjoy a more intuitive, engaging design with enhanced graphics and embedded multi-media resources, including videos, animations, games, virtual field trips, and walking tours. Educators who register for the teacher view can now link students directly to specific pages and elements, favorite content, review assessment data, interface with annotation and accessibility extensions, share to Google Classroom, and more!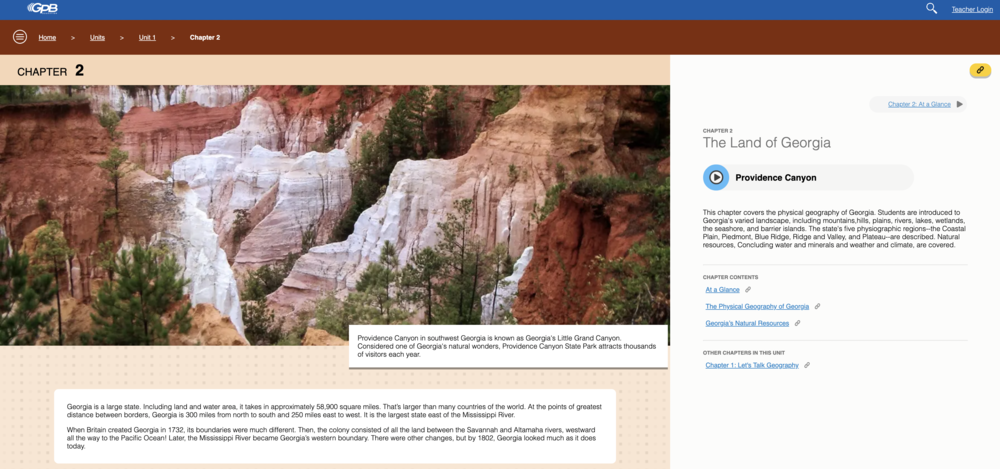 Our State and the Nation: A Georgia Studies Course is just one component of GPB's expansive Georgia Studies digital collection that offers an innovative experience through telling the story of Georgia's history, culture, and geography. This free and open collection also includes nearly 40 redesigned virtual field trips, the Georgia Race Through Time adventure game, and the videos series Georgia Stories, Fast Forward, Peach State Politics, and Things Explained. All content is aligned to the Georgia Standards of Excellence.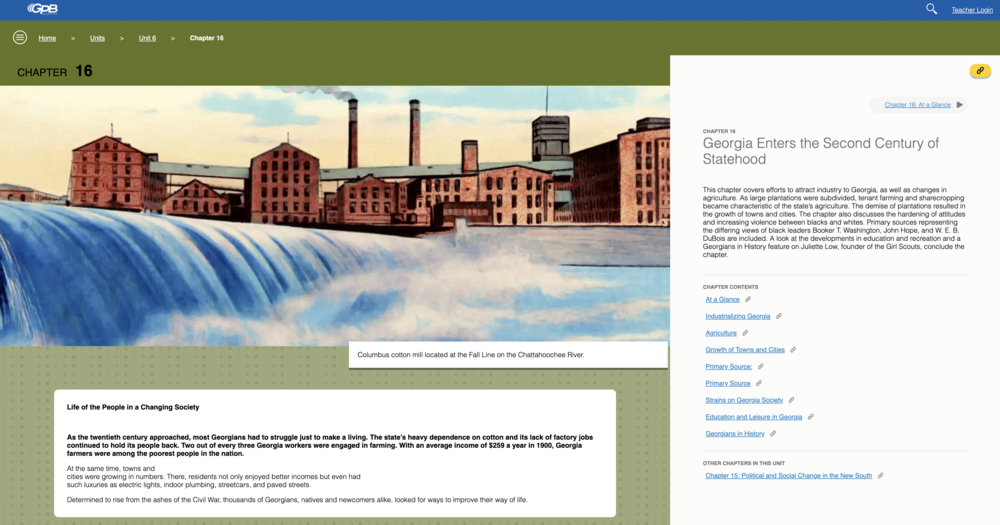 Follow this link to explore GPB's newly improved Georgia Studies course yourself!
Secondary Content
Bottom Content