Section Branding
Header Content
McIntosh High School Wins First Place At National Drone Competition
Primary Content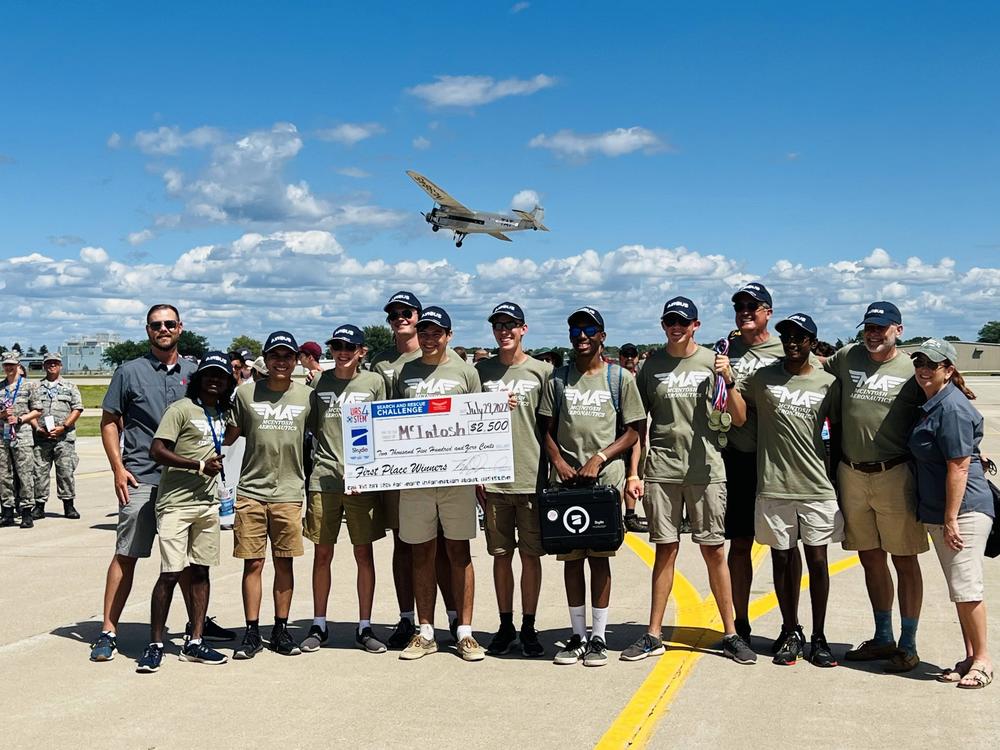 McInstosh High School's drone team, McIntosh Aeronautics, returned to Oshkosh, Wisconsin, this summer to compete at the national drone competition hosted by the Academy of Model Aeronautics at the EAA AirVenture Airshow. Out of the many teams that qualified through their region, the top eight were invited to compete at the national competition. The teams have to present their drone's engineering design process, complete an impromptu programming, and end with a 30 minute challenge task. 
UAS4STEM is designed for students to learn, practice, and demonstrate professional uncrewed aircraft system (UAS) knowledge, mission planning, flight skills, data collection, analysis, and safety practices in a competitive environment.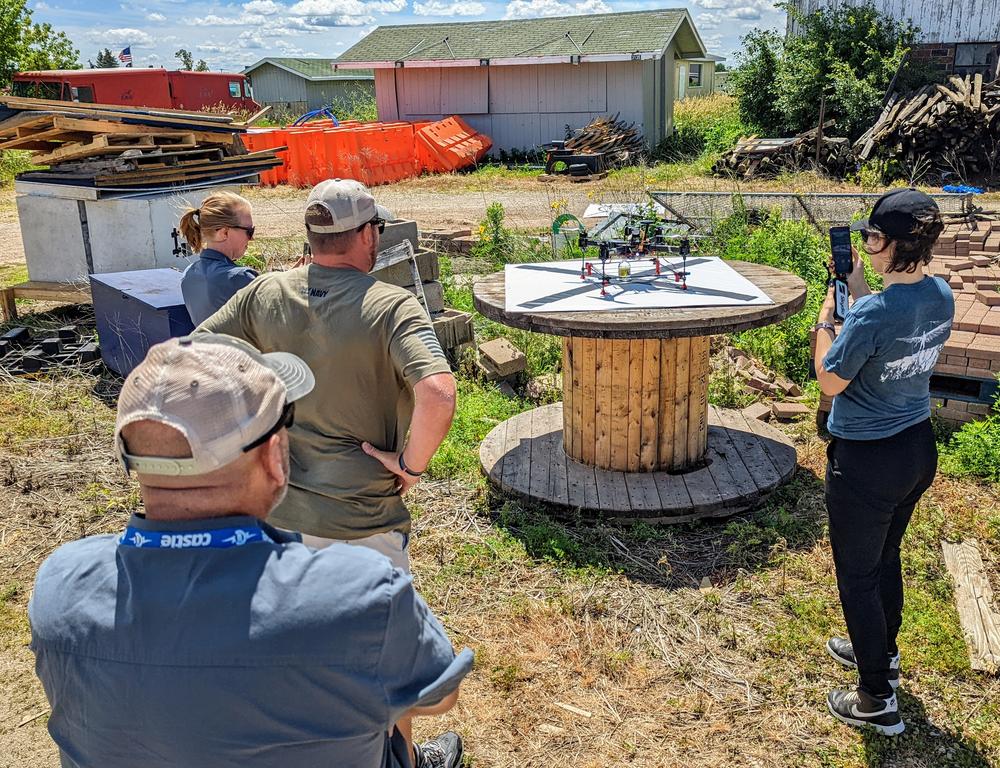 This year the bar was raised as teams were asked to plan, build, and program their team's drone to autonomously fly to three locations, pick up three objects, and place each in a designated location. "We have been working hard on the drone all year, through exams, vacations, and our other commitments," said Aadhav Sundar, a junior at McIntosh High School and member of McIntosh Aeronautics. "It was great to see all of our innovation and practice pay off at the competition."  
"On a complex system like these drones, there are always things that will go wrong, but it's how teams respond to these setbacks that really shows how prepared they are," said team coach Gerrie van Zyl.  "The Chiefs were able to quickly adjust, get back on track, and did not display anything but confidence in front of the crowd and judges watching." 
After earning second in the nation last year, the team was eager to regain their first place title. It was personal for team captain Marc van Zyl; the team was started by his older brother Robbie who led the team to its first national title. 
For winning first place, McIntosh Aeronautics received $2,500 in scholarship money.
"Finally, all the late nights, stressful practices, and innovative ideas have come together to win us the competition," said Marc van Zyl. "Ever since we kicked into really high gear the start of summer, I have been dreaming about the payoff, and now we have it!"  
Click here to learn more about the competition. 
Secondary Content
Bottom Content