Section Branding
Header Content
15 Free Resources For The Holiday Season
Primary Content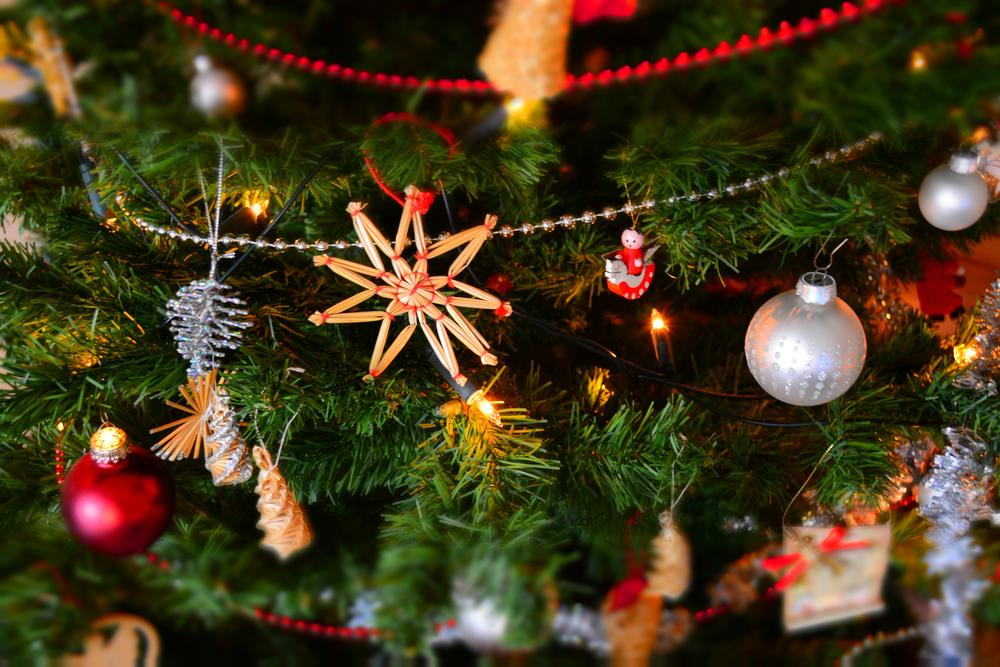 Celebrate the holiday season using these free resources from GPB and PBS LearningMedia! Explore the origin stories of Christmas traditions, discover how different artists are inspired by winter holidays, and see how math is used to track Santa and his sleigh. 
1. Christmas | All About the Holidays
Grades: 3-5
Christmas Day isn't just a holiday for Christians. Learn about the various traditions that people hold to celebrate it. Then have yourself a merry little Christmas!
2. A Christmas Carol: Behind the Curtains
Grades: 3-8
There's a new twist on an old classic at Atlanta's Alliance Theatre. Take a look behind the curtain with the latest adaptation of Charles Dickens' A Christmas Carol. Hear from the play's director, playwright, and set designer as they discuss what makes this version of "A Christmas Carol" so timely and unique.
3. Georgia's Gift to Christmas: The Candy Cane Factory | Georgia Stories
Grades: 3-8
Bobs Candies, an Albany company founded by Bob McCormack in 1919, is the largest manufacturer of striped candy in the world. McCormack was the first manufacturer to wrap his candy in cellophane. In the 1950s, McCormack's brother-in-law, Father Gregory Keller, invented a machine to twist the candy and bend it into a cane. The Keller machine revolutionized the business and created a new industry–the commercial manufacture of candy canes. McCormack's grandchildren comment about working at the factory. 
4. Why Does Santa Wear Red? | Origin of Everything
Grades: 9-12
It's the holiday season and we all know that means seeing old St. Nick in his big red suit. But have you ever stopped to wonder why he doesn't wear any other color? Because he used to be seen wearing blue suits, purple suits, yellow suits and sometimes he was even skinny! So how did we end up a jolly bearded Santa who only dresses in red? Watch the episode to find out.
5. Sid's Holiday Adventure | Sid the Science Kid
Grades: PreK-K
In this episode of Sid the Science Kid, Sid and his friends learn about temperature, thermometers, and the weather. Sid learns that temperatures vary depending on where you are.
6. Kwanzaa | All About the Holidays
Grades: 3-5
Kwanzaa is a time to celebrate African American heritage. Learn the ways people observe this festivity and trace back its roots to ancient African customs.
7. Missing Reindeer | The Odd Squad
Grades: K-2
Learn about plotting coordinates with the Odd Squad. Two of Santa's reindeer are loose and flying all over the world! By graphing coordinates on a map, Olive and Otto try to locate them.
8. Arabian and Chinese Dances from the Nutcracker | Dance Arts Toolkit
Grades: K-12
Watch dancers from Kentucky Ballet Theatre perform the Arabian and Chinese dances from Tchaikovsky's famous ballet The Nutcracker in this video from the Dance Arts Toolkit series. Host David Thurmond introduces the segment by showing a pair of pointe shoes and explaining how they enable a ballerina to dance on her toes.
9. The Real Rudolph Has Bloody Antlers and Super Vision | Gross Science
Grades: 9-12
Learn about reindeer, in this video from NOVA's Gross Science series. When reindeer antlers begin growing, they are soft and covered in a thin layer of skin called velvet. The velvet transports oxygen and nutrients to help the antlers grow quickly. However, when the antlers harden, the velvet is shed. The process of removing the velvet gives the antlers a bloody appearance. Reindeer also have adaptations, such as the ability to see UV light, that help them live in snowy areas. UV vision allows reindeer to find food and spot signs of predators in the snow-covered landscape. 
10. Is Santa Real? (A Scientific Analysis) | It's Okay to Be Smart
Grades: 6-12
Ever wonder how Santa could possibly manage to deliver all those presents in a single night? Or what gives red-nosed reindeer the ability to fly? And why do your Christmas lights get tangled in knots no matter how carefully you put the away?!
11. Hanukkah | All About the Holidays
Grades: 3-5
Hanukkah is a Jewish celebration, but anyone can find meaning in the holiday. Check out the origins of the tradition, and and how it is observed today.
12. Yule Tube! | PBS Idea Channel
Grades: 9-12
The yule log is a fascinating tradition, isn't it? Three-plus hours of footage of a burning log - a holiday symbol of home and family - first broadcast in the 1960s for poor city folk without fireplaces of their own. This simple, beautiful, long-form programming is a holiday miracle!
13. The Poetry of Christmas | Religion and Ethics Weekly
Grades: 6-12
Christmas, more than any other holiday in the Christian calendar, seems to spark the poetic impulse -- an impulse that began, as the Episcopal priest, professor, and poet Chad Walsh remarked some years ago, with the heavenly host and their proclamation: "Glory to God in the highest, And on earth, peace, good will to men." 
14. Holiday | Craft in America
Grades: 9-12
HOLIDAY embraces familiar and new winter celebrations as part of our American experience with the handmade. Featuring ceramic artist Susan Garson, paper artist Kathleen Trenchard, ceramic artist Veronica Castillo, the National Gingerbread House Competition at Grove Park Inn, Biltmore House, and woodcarver Harley Refsal, of the John C. Campbell Folk School.
15. Dasher and Dancer Over France | The Odd Squad
Grades: K-2
Learn about patterns in practice with the Odd Squad. By graphing coordinates, Olive and Otto establish a pattern to track Dasher and Dancer.
Follow GPB Education on Twitter and Facebook for more free learning resources! 
 
Secondary Content
Bottom Content