Section Branding
Header Content
How To Prepare Your Child For The First Day Of School
Primary Content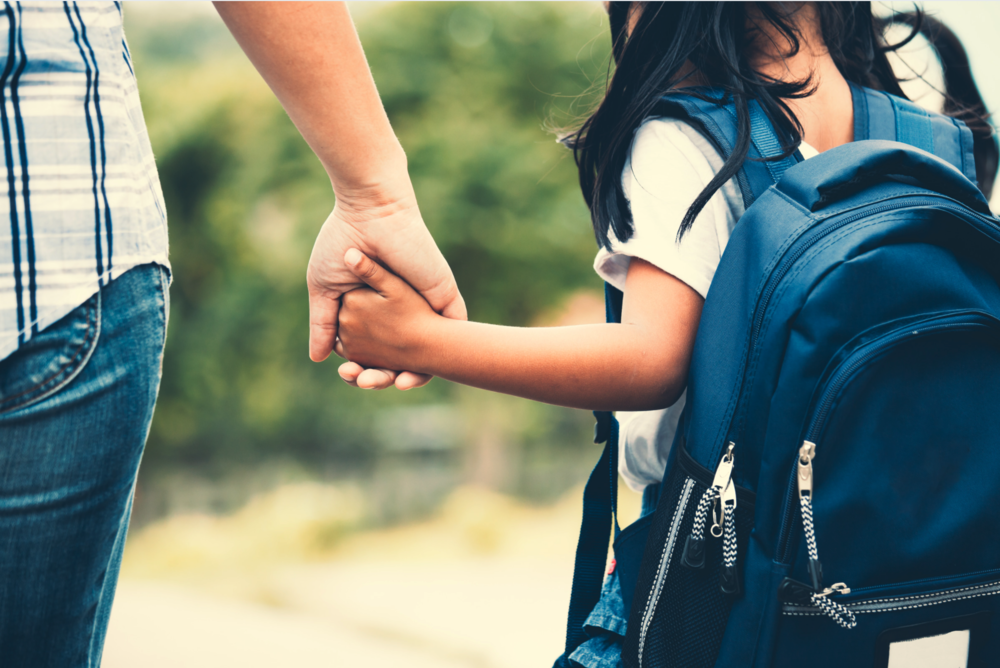 The summer is winding down and many families are looking for ways to prepare your child for the first day of school. The first day of school can be a scary time for families, but it's especially scary in the midst of a pandemic. For the past 16 months, some students have been forced to experience school virtually. Many students have only had the virtual experience due to the pandemic beginning at the start of their school years. Families will soon begin to scramble to prepare young children for the first day of school, and preparing for a first day should include some very specific steps, especially when the coming year may be the first face to face school experience. Preparing for school should not begin the day before the first day; preparing for school should begin at least thirty days prior to the first day of school. Here are some tips to help your child get ready for day one of school:
1. Start a morning schedule to get your child ready for what school mornings may be like when school begins. It may be useful to start with a healthy breakfast, positive affirmations or one goal for the day. No matter how you choose to start the day with your child, be consistent and be positive. 
2. Start a conversation about your child's feelings about school, friends, teachers, and new activities. Having open, age-appropriate conversations with your children will help them know they are not alone, that we do not have all the answers, and it's okay to ask questions. Allow your child to express feelings and remember little people have big feelings. (Psst-Resources from Sesame Street in Communities may be helpful!) Listening to your child's concerns can help them feel seen and heard. 
3. Celebrate back to school with a back to school party! Use the celebration time to take photos of your child. Celebrate a new beginning by introducing to your child their new school, meeting new friends and a new teacher. 
4. Visit the school or classroom before the first day. Contact your child's school to learn of any open house plans. Some schools invite families to visit ahead of time. If not, take a trip to the school to see the building and have a conversation with your child about their school. You might also consider asking your child if they have any questions and have fun with the idea of starting a school-especially if it's a new school. 
5. Stick to a bedtime routine to ensure your child gets enough rest to tackle each day of school.  Many students have been on a different sleep schedule throughout the pandemic. They are likely going to bed later and getting up later in the morning. Families can begin to  incrementally push up bedtime to help ease the transition. Try to follow a consistent bedtime routine and avoid electronics.
6. Build academic readiness before children start school. They should have a basic understanding of themselves, of the people, places and things around them, and how to interact with the world. This is the foundation on which to build literacy, math and other skills that will define their academic success for many years to come. If you haven't already started read, read, read with your child daily!
Preparing children for back-to-school this year will be different, yet some things, such as flexibility, sleep and support, remain the same. If you have any questions or concerns about your child's mental or physical health, contact your pediatrician. Stay tuned to your local school district for the latest details and plans for the upcoming school year. Finally, relax and enjoy this time of new beginning with your child!
For more getting ready resources, check out our Let's Learn GA! video series. 
 
Secondary Content
Bottom Content