Section Branding
Header Content
Classroom Resources To Celebrate Women's History Month
Primary Content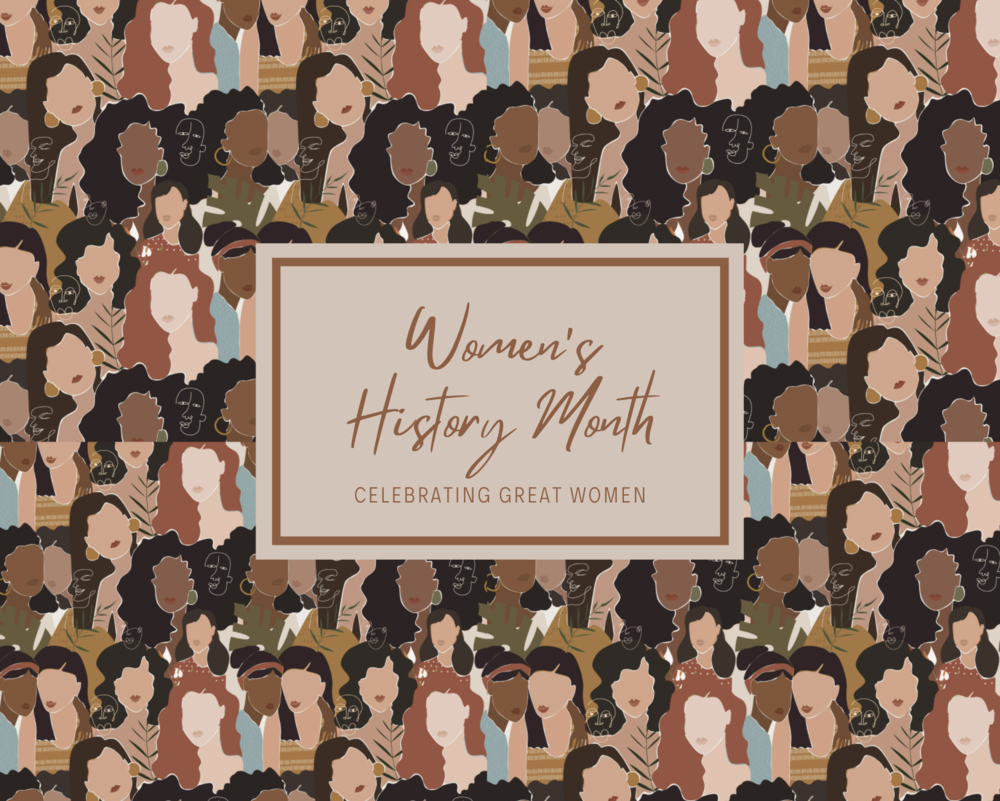 In recognition of International Women's Day on March 8 and Women's History Month, we're celebrating the social, economic, cultural, and political achievements of women through the lens of leadership, language, and authorship. Use these free resources to examine the female voice and perspective while examining the significant contributions of women.
Unladylike2020
Grades: 7-12
Unladylike2020 honors the centennial of women's suffrage. These digital resources present the rich history of 26 little-known Progressive Era women, diverse in profession, race, ethnicity, geographical and class backgrounds, sexual orientation and gender expression, who broke barriers in then-male-dominated fields such as science, business, journalism, exploration, and the arts.
Georgia Women of Achievement Video Collection
Grades: 6-12
At times glossed over for credit and notoriety, Georgia's history is rich with the stories of intrepid women who broke with tradition and paved the way for the freedoms and opportunities of Georgians to come. Learn about their achievements, and histories, as well as the challenges they overcame.
"Well-Behaved Women Seldom Make History" Lesson Plan
Grades: 9-12
Use this PBS NewsHour Extra lesson to challenge students' negative stereotypes towards women and give them the opportunity to use their creative writing skills to produce their own profile on another "rule-breaking" woman in history.
Women on the Job | Women in World War II
Grades: 9-12
Investigate how gender roles changed when women entered the workforce in unprecedented numbers, with this video and accompanying artifacts from the three-part WOMEN IN WORLD WAR II mini-collection. 
Women's Empowerment
Grades:9-12
This collection includes activities and supporting video modules that encourage students to examine key social and political issues impacting women. Students will explore topics such as social change and social justice, equal rights, and civic engagement; they will learn about international struggles and how to take an active role in issues affecting their own communities.
Women in Church Leadership | The Black Church
Grades: 9-12
Black women were an essential and vital part of the Black church. In the late 19th century, women represented around 80 - 90% of the congregation, and yet, church leadership was 80 - 90% male. Black women begin to reflect on their role and leadership opportunities in the Black church. At this time, women are starting to make the argument that, according to the Bible, women have the right to preach, as well as participate in separate missionary organizations and raise funding for their church.
Famous Female Scientists
Grades: 3-8
In this episode of Spot on Science, Margaret shares the biographies of seveal famous female scientists, including Marie Curie, Marie Tharp, and Jane Goodall.
Innovative Female Farmers
Grades: 9-12
Hedgebrook Farm is proudly owned and operated by Kitty Nicholas, her two daughters, and her mother. Discover how they've pursued niche markets such as opening an inn on their land and "renting" cows to neighbors to keep the farm innovative.
Fly Girls: Women in Aerospace
Grades: 4-8
From the time the airplane first took to the air, women have played an important role in shaping the aerospace industry. Join "STEM in 30" and Anousheh Ansari, the first female private space explorer, as we take a look at the contributions of early women aviators, female astronauts and other pioneering women.
Teaching Women's Suffrage
Grades: 6-12
This collection of video clips, lesson plans, and primary sources details key figures, events, and regional movements of the decades-long fight to win the right to vote for women in the United States. Students will encounter activists including Sojourner Truth, Carrie Chapman Catt, and Grace Abbott, and examine key regional efforts within the movement. Primary source documents offer evidence for a study of the chronology of campaign for women's suffrage, from the movement's beginnings through the ratification of the 19th Amendment.
Follow GPB Education on Twitter and Facebook for more free resources celebrating Women's History Month. 
Secondary Content
Bottom Content