Section Branding
Header Content
Let's Talk About Election 2020: A KQED Youth Media Challenge
Primary Content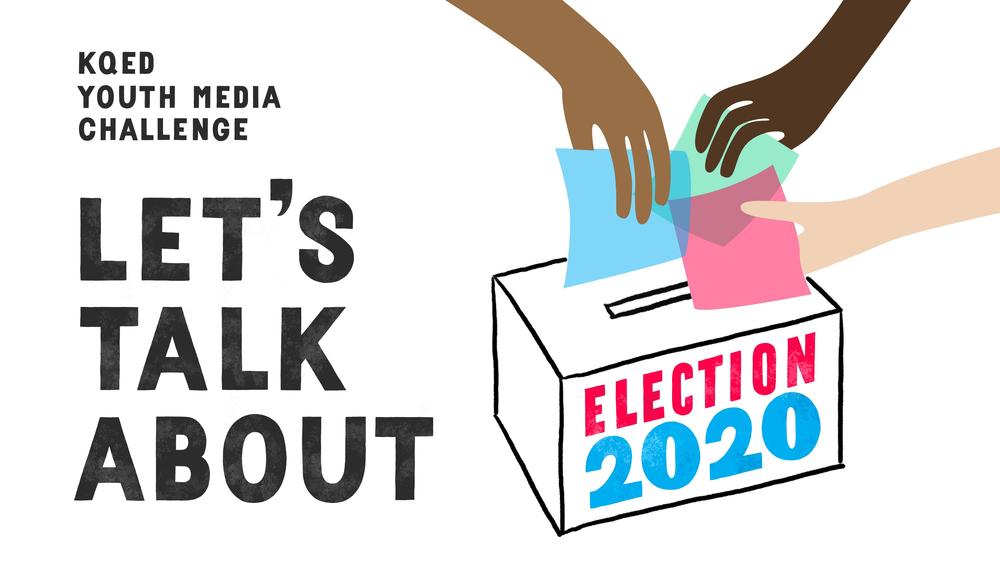 Students might not be able to vote yet, but they have a lot to say about Election 2020. To that end, member station KQED, PBS Newshour Student Reporting Labs, and the National Writing Project have partnered together to create Let's Talk About Election 2020. 
Through their platform middle and high school students across the U.S. are creating and publishing their own commentaries for a national audience. The student media audio and video perspectives shared here showcase evidence-based arguments and are rooted in authentic experience. So, get inspired by their powerful commentaries, covering everything from the COVID-19 pandemic to climate change and immigration, and then get involved!
The KQED Youth Media Challenge gives secondary students the chance to put their skills to work in front of a real audience. With student views spanning the political spectrum, the real challenge is to persuade viewers to see their world through their eyes.
Each student:
Chooses an election-related issue they find important
Writes and produces a commentary on the issue
Publishes their audio or video argument on the Election 2020 showcase page
All while practicing 21st-century, standards-aligned skills  
Students in grades 6-12 are invited to submit their own commentaries. Audio and video submissions should be short, first-person opinion pieces that make evidence-based arguments rooted in the student experience. They should tell voters what matters to them and why their perspective is worth considering. 
They can record a podcast, selfie video, a narrated slideshow, or create an original animation. Keep it short though-- 400 words max and under two minutes. Their Submission may be featured on a public showcase and some could be shared on public media channels! To submit, students must have a KQED Learn account under the direction of a teacher or mentor. Don't have a Learn account yet? 
The Election 2020 showcase will be open until the inauguration in January 2021. Select pieces will be featured on PBS and NPR member stations.
Secondary Content
Bottom Content