Section Branding
Header Content
Four Georgia Educators Receive $14,000 In Grants To Mentor Students Conducting Science Research
Primary Content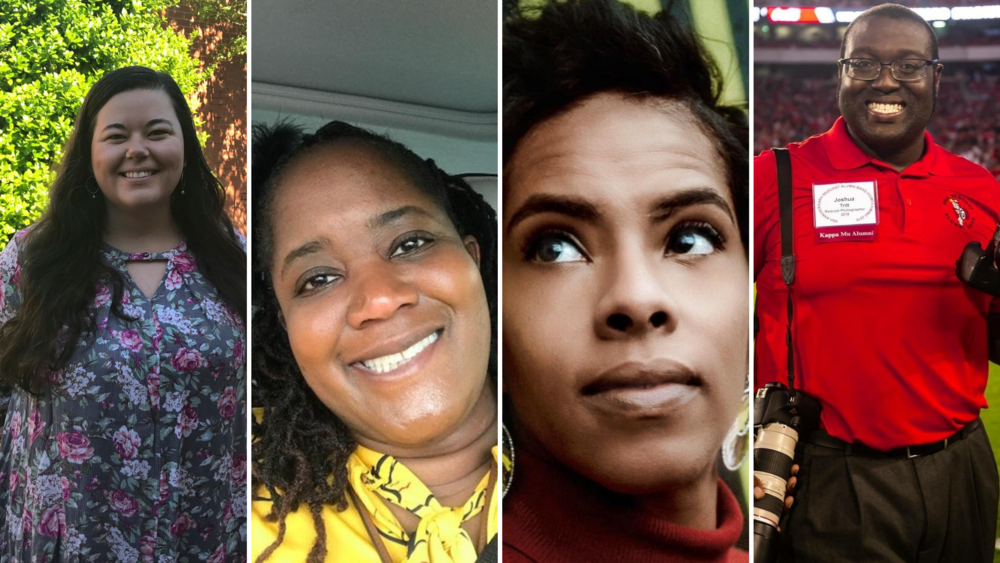 The Society for Science & the Public has announced this year's Advocates, 66 leading STEM educators from middle and high schools, as well as universities, museums, and nonprofits across the country, who demonstrate a profound commitment to students of different races and ethnicities in STEM and students from low-income households.
Among this distinguished group of Advocates are four Georgia educators:
Scotti Benton at Jasper County Middle School will receive $5,000.
Reshawndra Hutchins-Trapp at Clayton County Schools will receive $3,000.
Stephanie Jones at Maynard H. Jackson-Jr. High School will receive $3,000.
Joshua Truitt at Hilsman Middle School will receive $3,000.
Each named educator will guide a cohort of three or more students to enter their research projects into science research competitions. 
In order to meet the exceptional demands and overcome the limitations of this unusual school year, the Society has incorporated a new element to the Advocate Program, devoting $132,000 (an additional $2,000 per Advocate) to support students who are conducting research at home or in the classroom. Advocates will choose to use these monies towards the following options:
Research Lab Kits – Advocates will choose from several kits for their students to use at home or in the classroom, giving students the autonomy to focus on their unique research interests (e.g. chemistry kits, Arduino kits, Neuron Spikerbox Bundles, water sampling and weather experiment kits and more)
Safety Equipment for Classrooms – For teachers whose schools remain open, they may purchase safety equipment, such as disinfecting supplies, plexiglass and other required supplies to keep students and staff safe throughout the year
Tech Kits for Educators will ensure that all Advocates have the standardized ability to attend a first-class Training Institute, year-round training and sustainable student cohort calls
Internet Access – Advocates will have a choice of using their funding for hot spots or some form of Internet access, depending on student needs in and outside the classroom
"At this unprecedented time, it is essential we adapt swiftly and give students planned and effective pathways to access STEM mentors and research opportunities, despite an inability for many schools to remain open in person," said Maya Ajmera, President and CEO of the Society for Science & the Public and Publisher of Science News. "While research labs and facilities may be closed, the Society's Advocate Program will help ensure that students who are traditionally underserved in STEM have mentors year-round who will work with them and push them to stay on top of their STEM education, conduct research at home and have the opportunity to enter science research competitions."
To date, more than 2,000 students have participated in the Advocate Program, of which, 1,498 students have successfully competed in at least one science research competition. Moreover, since the program's 2015 launch, students of Advocates are responsible for over 4,000 unique competition entries, with many students entering more than one competition each year. Ninety percent of those students are from low- income households and 70 percent are of a race or ethnicity underrepresented in STEM.
Bottom Content