Section Branding
Header Content
Join Georgia Public Broadcasting For An Online Summer Learning Series
Primary Content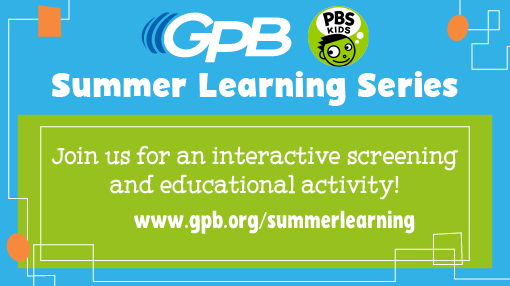 As this non-traditional school year winds down and a non-traditional summer gears up, we know that it is important for kids to remain engaged in learning and exploration. GPB is committed to providing learning resources that help bridge the achievement gap. Studies have shown that kids lose significant knowledge in reading and math over the summer break, and GPB is here to help. Join us for a series of FUN and EDUCATIONAL online workshops for kids this summer, geared toward kids ages 4-8. Together, we'll watch well-known PBS KIDS shows and participate in hands-on learning activities. Workshops will take place daily at 10am and will last approximately one hour.
May 18, 2020 at 10 a.m.
Register: Arthur Virtual Screening
"When Carl Met George" George is excited about spending time with his new friend, Carl, who seems to know all kind of cool facts about trains and about… well lots of things! Then George learns that Carl has Asperger's Syndrome - a form of autism that makes Carl see the world differently than most people. Can George and Carl remain good friends - and perhaps even learn from each other? 
May 19, 2020 at 10 a.m.
Register: Xavier Riddle and the Secret Museum Virtual Screening
Yadina finds her brother sitting amongst a sea of tiny airplane pieces, overwhelmed. Xavier wants to build his new model plane, but has no idea how to even get started. To the Secret Museum! Our heroes are sent back in time to meet someone who knew how to get things cooking: Julia Child. Julia invites our kids to make jam with her, but quickly realizes that a recipe will be needed if they want it to taste any good. Watching Julia have a lot more success following a step-by-step recipe encourages Xavier to do the same with his model plane -- and it works! Turns out, you can do anything if you take it one step at a time.
May 20, 2020 at 10 a.m.
Register: Molly of Denali Virtual Screening 
Molly, Tooey, and Trini are convinced giant ice worms are responsible for a power outage at the Trading Post, thanks to a spooky story from Grandpa Nat. The kids head to the library to learn more about the ice worms and find out if they're real or if they're fake.
May 21, 2020 at 10 a.m.
Register: Super Why! Virtual Screening
Jill keeps knocking down Pig's tower and he wants her to stop! The Super Readers fly into the Three Little Pigs story and come face to face with the big bad wolf himself. After all, he knows a thing or two about knocking things down. When all the huffing and puffing dies down, Pig learns an important lesson about friendship. 
May 22, 2020 at 10 a.m.
Register: Pinkalicious & Peterrific
Peter is excited when a pink duckling mistakes him as its Ducky Daddy, but he and Pinkalicious soon learn that having a duckling follow them around is not all it's quacked up to be.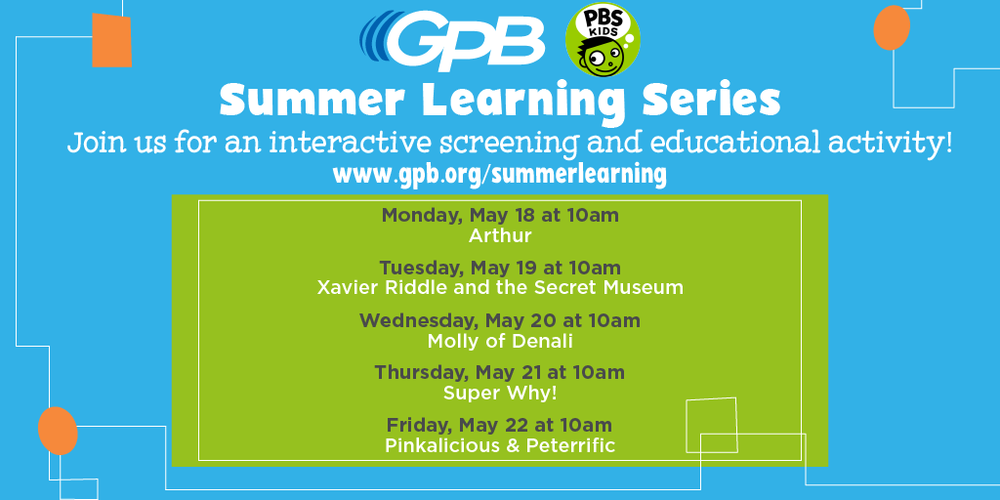 For more summer learning resources, go to gpb.org/summerlearning!
Secondary Content
Bottom Content