Section Branding
Header Content
GPB Education Launches Mobile Virtual Reality Lab
Primary Content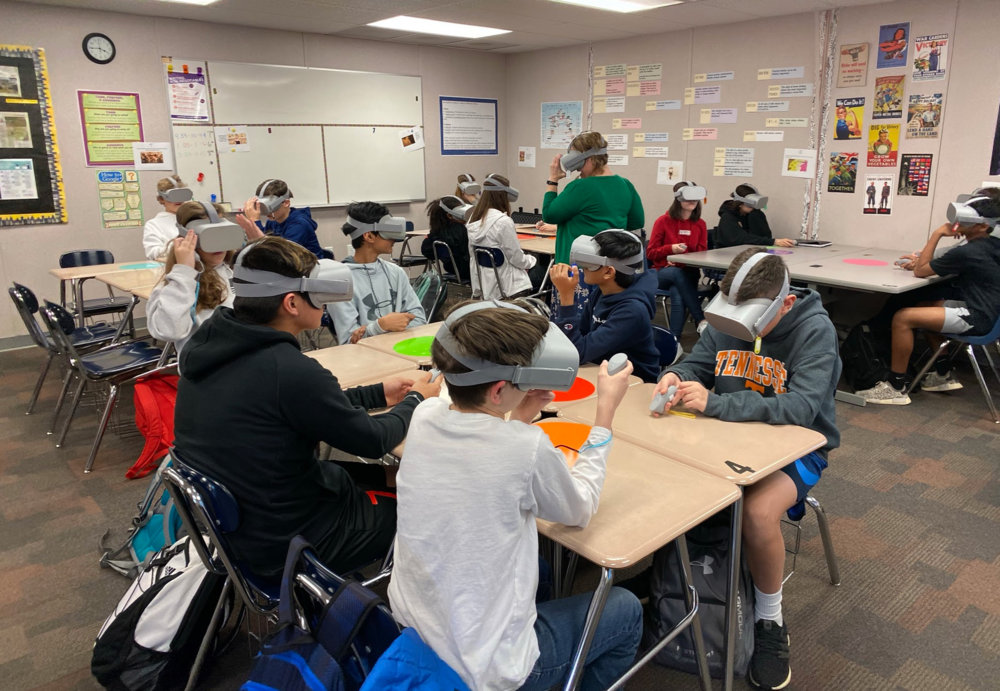 The education team at Georgia Public Broadcasting is excited to announce the launch of our Mobile Virtual Reality (VR) Lab, an initiative made possible by the Imlay Foundation. The Mobile VR Lab is equipped with 48 Oculus Go virtual reality headsets that transport students to places and environments without leaving the classroom. 
Through this initiative, GPB's education outreach specialists provide free on-site demonstration lessons with students and professional development sessions to teachers across the state of Georgia. No previous knowledge of virtual reality or classroom equipment is required! GPB Education staff works closely with schools and teachers in any content area to develop and implement an onsite standards-aligned lesson that supports learning objectives integrating high-quality VR content. With our class set of VR headsets, each student can experience virtual reality firsthand.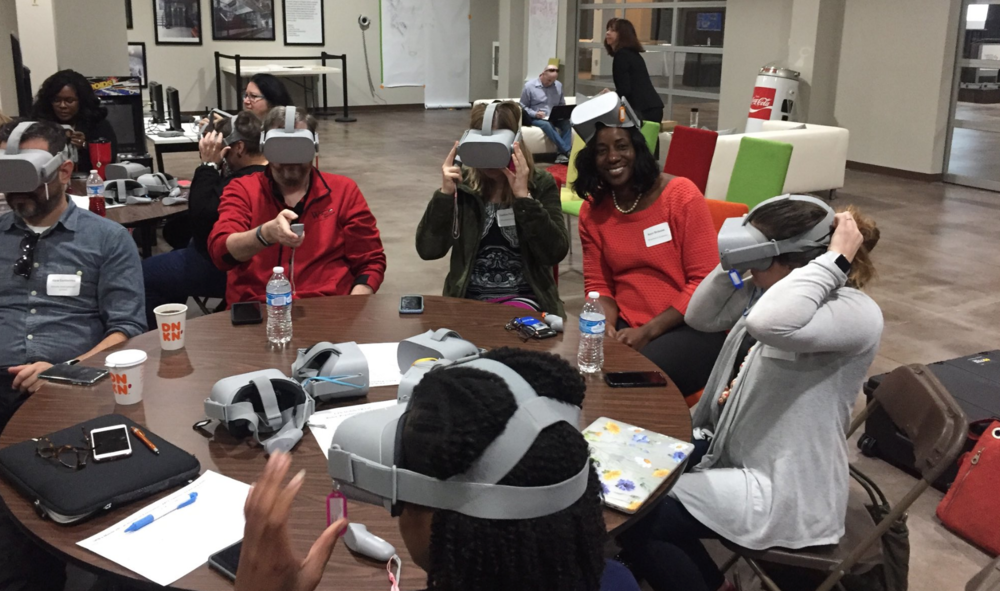 "GPB is excited to be able to bring virtual reality lessons to students across the state," said Laura Evans, Director of Education at Georgia Public Broadcasting. "Being immersed in a VR experience helps students connect with content and enhances learning on a whole new level."
Virtual reality is more than a flashy new learning tool; it has the potential to transform education. The immersive nature of virtual reality reduces outside distractions, inspires creative learning, and promotes curiosity. Students can develop empathy for others when transported to scenes in history or locations throughout the world. Research also suggests that after participating in a virtual reality exercise, students retain more information and can better apply what they've learned, as opposed to more traditional platforms like a desktop computer or hand-held tablet. 
"When students enter VR, there is an immediate response. They focus exclusively on what they are seeing and hearing, and their curiosity is instantly aroused," said Bethanie Boswell, GPB Education's virtual reality outreach specialist. "When you present information in such an engrossing medium, students can't help but be fascinated. They just want to explore!"
Click here to learn more about GPB's Mobile VR Lab and to sign up for a hands-on, in-class lesson with your students. 
Teachers and students can also experience GPB's original virtual reality content by downloading our VR|AR app, or by going to gpb.org/vr.
Secondary Content
Bottom Content