Section Branding
Header Content
Live Q&A With Dr. Henry Louis Gates, Jr. Explores Teaching Civil War Topics
Primary Content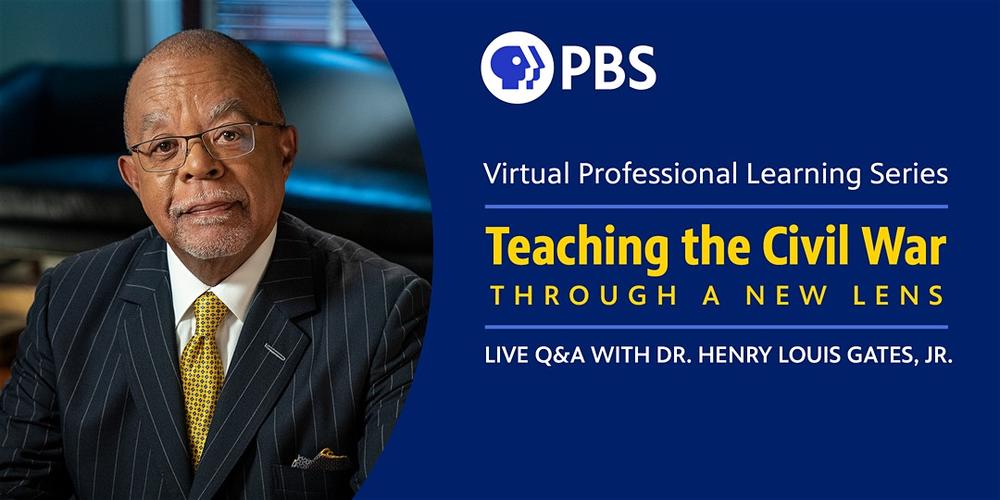 Join PBS Teachers on January 29, 2020 at 7 PM EST for a special one-hour conversation with Dr. Henry Louis Gates. In this free professional learning opportunity, educators will explore topics on the lasting impact of the American Civil War, the following period of Reconstruction and the ways in which these historical events continue to impact our nation's psyche.
How can teachers look past the required curriculum to teach the history of this country? How can teachers incorporate current events into lessons from the past? Educators will have the opportunity to ask Dr. Gates questions and are encouraged to come prepared for a rich, deep, and honest conversation that will help connect these topics to students, and make yesterday's lessons relevant today.
Click here to register for this online event.
Dr. Gates is a Harvard professor, Emmy Award-winning filmmaker, journalist, and literary scholar. Gates has authored or co-authored twenty-four books and created twenty-one documentary films, including Wonders of the African World, African American Lives, Faces of America, Black in Latin America, Black America since MLK: And Still I Rise, Africa's Great Civilizations, and Finding Your Roots, his groundbreaking genealogy series now in its sixth season on PBS.
Secondary Content
Bottom Content