Section Branding
Header Content
Young Writers Celebrated At The 2019 PBS KIDS Writers Contest Awards Ceremony
Primary Content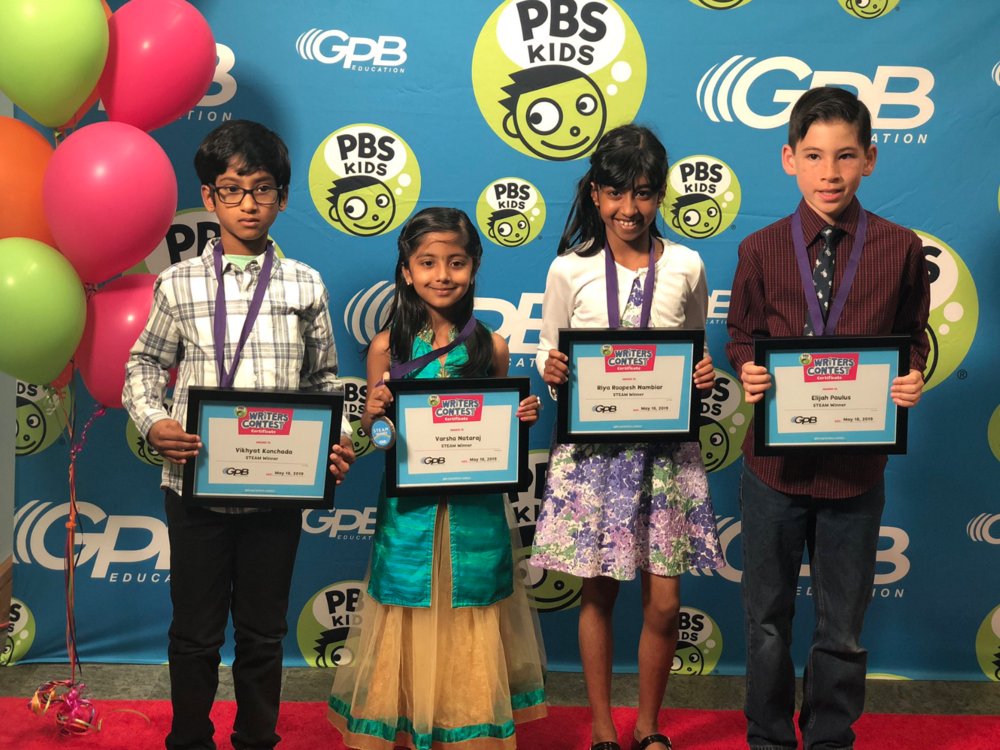 This past Saturday, GPB Education celebrated young writers in Georgia with our annual PBS KIDS Writers Contest awards ceremony. Students were awarded either first, second, or third place or given a STEAM award for their grade level. All 16 student winners attended the celebration with their families, friends, and some teachers, totaling nearly 80 people in attendance. Students were also able to record their original stories in GPB's radio studio, participate in interactive storytelling, play educational games on iPads, and engage in other fun activities. 
The PBS KIDS Writers Contest encourages children in kindergarten through 3rd grade to submit original, illustrated stories for great prizes and a chance to be featured on the GPB website. The more than 300 entries received were judged by representatives from Georgia State University's College of Education, Governor's Office of Student Achievement, Children's Museum of Atlanta, Georgia Public Library Service, Georgia Department of Education, and Georgia Family Connection Partnership. 
Click here to learn more about the GPB PBS KIDS Writers Contest. 
2019 GPB PBS KIDS Writers Contest Winners
STEAM Winners
Kindergarten - "My Snow Day" by Varsha Nataraj 
First grade - "The Tarantula and Leaf-Cutter Ants" by Vikhyat Konchada
Second grade - "Kit's Discovery" by Riya Nambiar 
Third grade - "Farrous' Big Adventure" by Elijah Paulus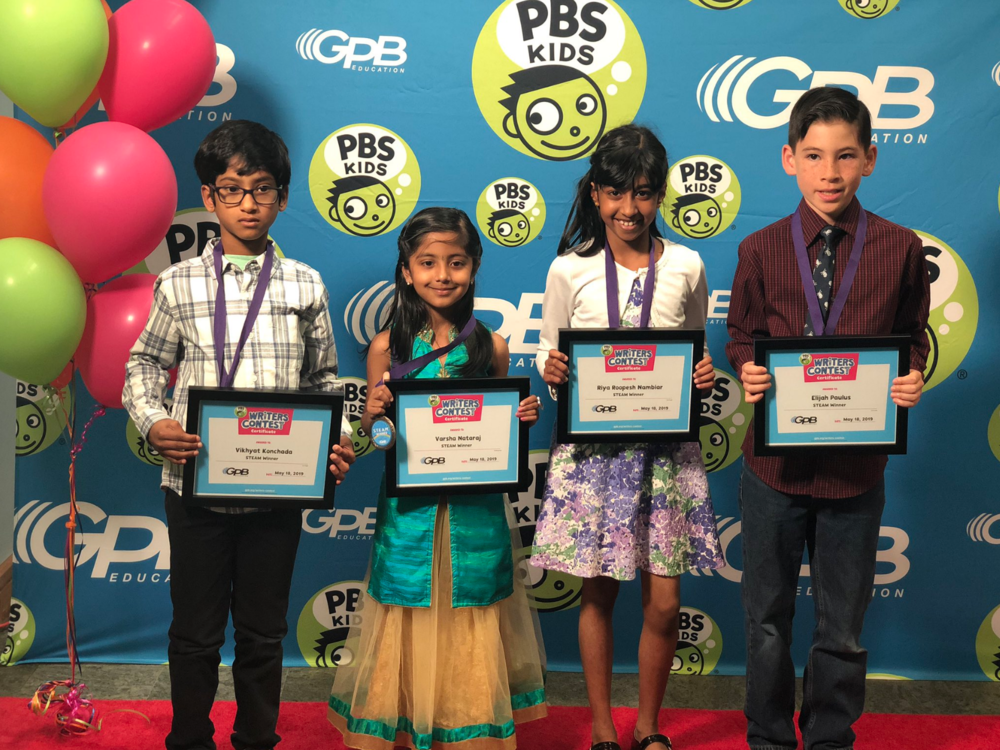 Kindergarten Winners
First place - "Inside My Mommy's Body" by David Gomez 
Second place - "Firefighter and the Doctor" by Damia Williams
Third place - "When the Crocodile Got Eaten!" by Emily Anand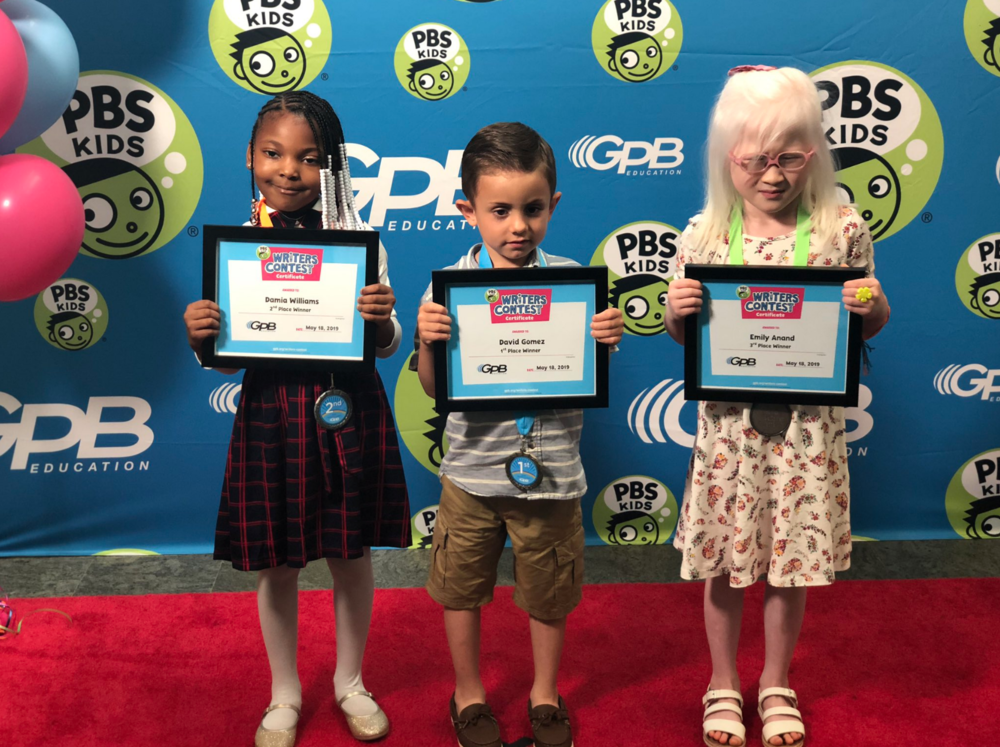 First Grade Winners
First place - "The Mystery of the Missing High Heels" by Ella Graddy
Second place - "The Confused One" by Orrin Maggiano
Third place - "Casey's Mission" by Mina Bella Scruggs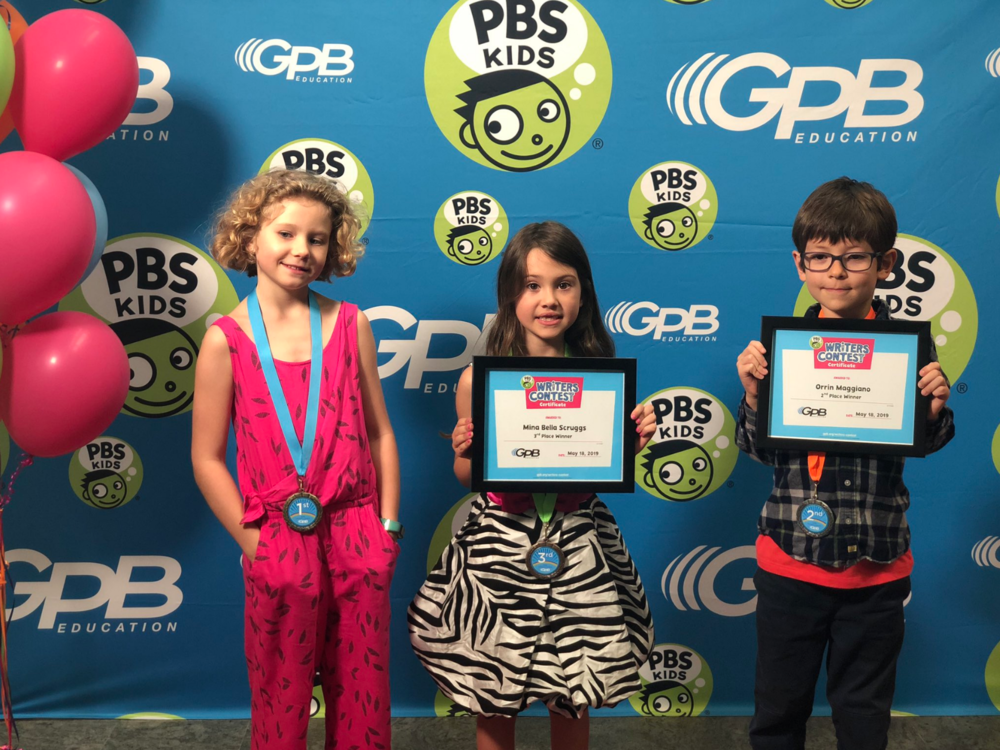 Second Grade Winners 
First place - "Amber and the Cherry Disaster" by Maanya Agarwal
Second place - "Adventures of Squirrel Lady and Nut Boy: Pumpkin's Revenge" by Matthew JuBeark
Third place - "The Girl, a Witch, and a Unicorn" by Summer Sapp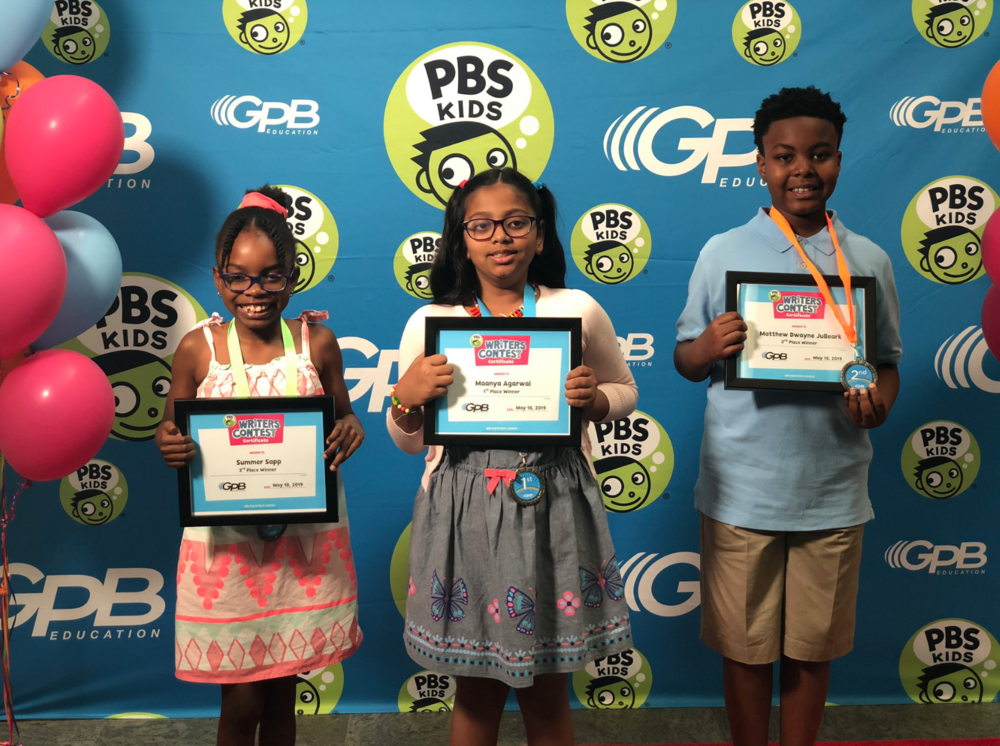 Third Grade Winners
First place - "The Space Adventure" by Timothy Makaroff 
Second place - "The Number Zero" by Randson Thompson
Third place - "Where Did the Palm Trees Go?" by Craig Collier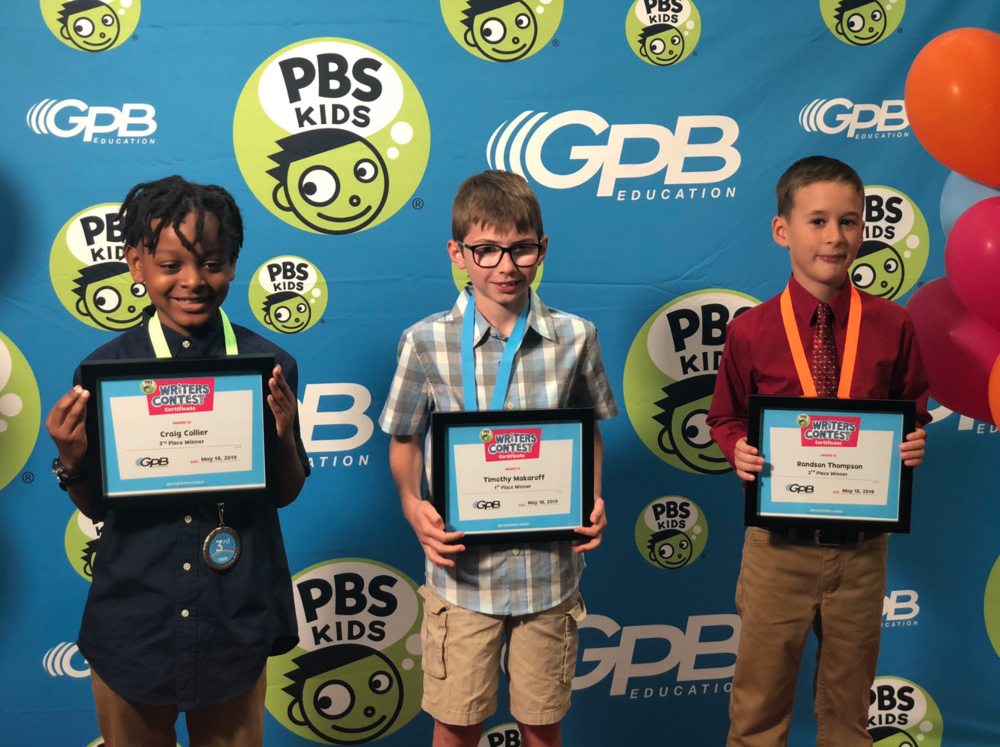 All student-recorded stories will soon be available on gpb.org/writers-contest. 
Secondary Content
Bottom Content