Section Branding
Header Content
New PBS KIDS Show LET'S GO LUNA! Takes Children Around The World Beginning November 21
Primary Content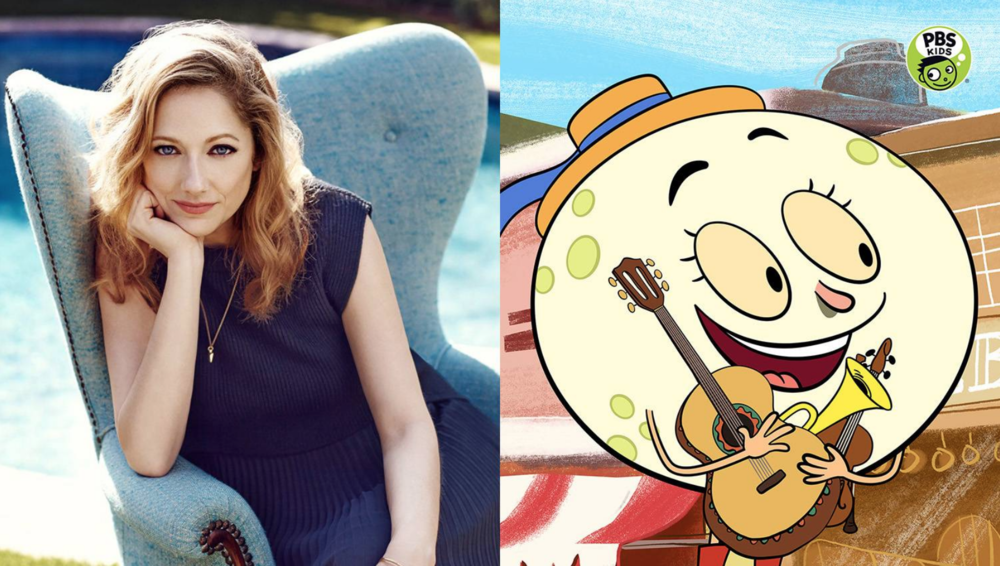 PBS KIDS  announced episode destinations and a holiday special from its new animated social studies series LET'S GO LUNA! The series premieres on Wednesday, November 21, on GPB at 9 am and on GPB PBS KIDS at 5 pm. A sneak peek of eight stories from the series can be streamed now on pbskids.org and the free PBS KIDS Video app. Featuring countries, cultures and customs from around the globe, LET'S GO LUNA! encourages kids ages 4-7 to learn about world cultures while developing social skills.
LET'S GO LUNA! follows the adventures of three animal friends – Leo, a wombat from Australia; Carmen, a butterfly from Mexico; and Andy, a frog from the U.S. – as they traverse the globe with their parents' traveling performance troupe. At each stop, the trio learns about the differences and similarities of the countries they visit – from language and music, to food and art – with the help of their friend Luna the moon, voiced by Judy Greer. The series takes kids on an informative and imaginative exploration of global culture to make connections between communities all over the world, integrating concepts of anthropology, history, ecology, geography and sociology.
"LET'S GO LUNA! has an important role to play in helping children explore world cultures and learn about all the ways we're both different and the same," said Judy Greer. "LET'S GO LUNA! helps kids develop an appreciation for cultural diversity while exploring the fun facets that make up our global community. I'm thrilled to be part of such an impactful and imaginative show that will delight everyone from age 2 to 100!"
Each LET'S GO LUNA! episode consists of two 11-minute animated stories based in a single country, joined together by an interstitial featuring a traditional folktale associated with each location. Two consecutive episodes – a total of four stories – are dedicated to a single city or country, to help kids better understand and retain the deep and vibrant culture that makes up each destination. While the locations are different, the core lessons and experiences of the characters are relatable – leading children through funny and entertaining storylines with friends all over the world.
LET'S GO LUNA! Season 1 Destinations:
Mexico City, Mexico
Moscow, Russia
Cairo, Egypt
Beijing, China
London, England
Delhi, India
Sydney, Australia
Tokyo, Japan
Paris, France
Juneau, Alaska
Istanbul, Turkey
Barcelona, Spain
Rio de Janeiro, Brazil
Munich, Germany
Nairobi, Kenya,
Qosqo, Peru
Bangkok, Thailand
New Orleans, Louisiana
Rome, Italy
Antarctica (Christmas Special)
On Monday, December 10, PBS KIDS will premiere a one-hour LET'S GO LUNA! holiday special: "Luna's Christmas Around the World." In the special, when Leo, Andy and Carmen get stuck at the South Pole with the performance troupe on Christmas Eve, the friends are convinced that Santa will never find them. With help from Luna, the kids endeavor to save Christmas, learning about gift-giver traditions and holiday customs from around the world along the way. 
Working closely with a team of cultural anthropologists, each episode of LET'S GO LUNA! is meticulously researched to ensure cities and regions are authentically and respectfully portrayed. One of the few storyboard-driven shows for preschoolers, writers work with storyboard artists to create visually-driven narratives that highlight each city's distinctive landscape and features.
Created by Emmy Award-winning animator, writer and artist Joe Murray ("Rocko's Modern Life," "Camp Lazlo"), the series pulls artistic inspiration from vintage travel posters, the UPA, retro style found in timeless animated shows from the 20th century and Murray's popular animation style. The show is produced by 9 Story Media Group's award-winning animation studio Brown Bag Films.
LET'S GO LUNA! will offer a variety of games at pbskids.org and on the PBS KIDS Games App, including Chef Leo's Crazy Kitchen, launching the week of November 21, as well as clips and full episodes across PBS KIDS' streaming video platforms, including the PBS KIDS Video App.
Secondary Content
Bottom Content