Section Branding
Header Content
Georgia Public Broadcasting And Discovery Education Celebrate State's 3M Young Scientist Challenge Finalist
Primary Content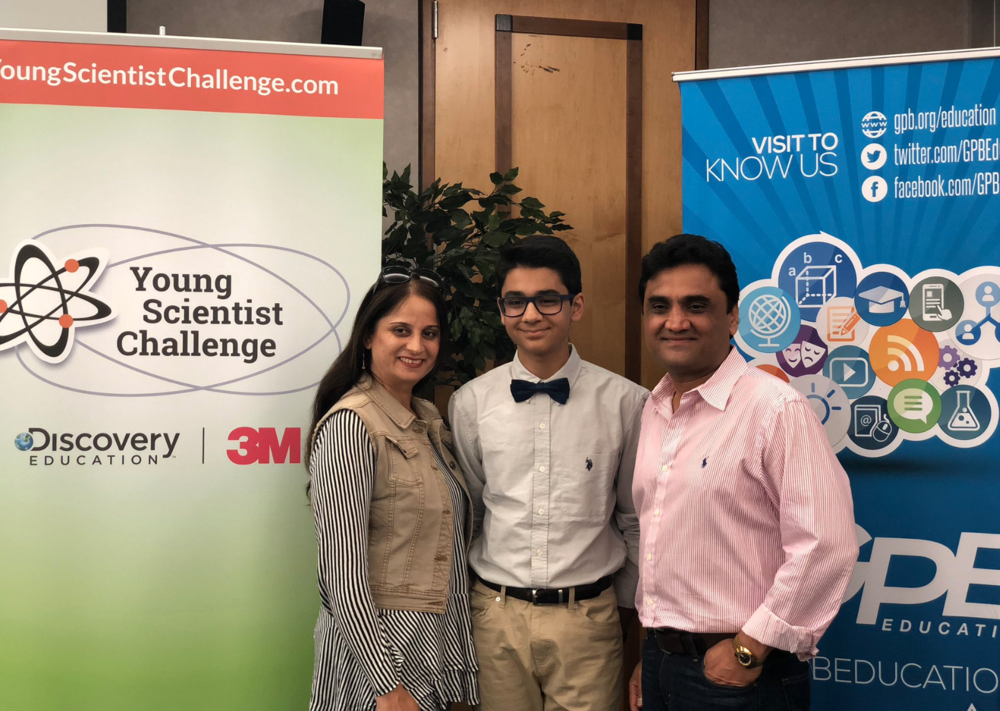 Young minds dream big, and when given the opportunity, they have the innate ability to spark change for the betterment of communities large and small. Discovery Education and 3M announced this summer 10 finalists from across America as part of its Discovery Education 3M Young Scientist Challenge 2018 – including Georgia finalist Krish Wadhwani of Alpharetta, Georgia. Wadhwani hopes to cure Huntington's Disease through an injectable medication that uses Synthetic Antibody Mimics (SyAMs) to locate and attach proteins found on the surface of cancer cells, ultimately eliminating the disease. Wadhwani was celebrated yesterday evening by Georgia Public Broadcasting (GPB), Forsyth County Schools, Discovery Education, and 3M for his innovation and accomplishments. The Young Scientist Challenge competition recognizes 5-8 grade students who demonstrate curiosity in the scientific process, and inspire their peers to solve global challenges of the present and future.
"At 3M, we feel a responsibility to help people discover their passions for STEM and realize that problems within their communities can be solved through scientific exploration," said Nancy Sperling, sponsorship events manager, 3M Marketing. "We are proud to call Krish one of our 2018 finalists and are excited to see what he has achieved this summer through collaboration with his 3M mentor."
In June, the Young Scientist Challenge invited students to submit short videos outlining new inventions and ideas that solve everyday challenges. Of hundreds who entered the competition, judges selected 10 finalists for their exceptional science acumen, spirit of innovation, ingenuity, and effective communication skills demonstrated in entry videos. Georgia Young Scientist Challenge finalist Krish Wadhwani, as a result of placing as a competition finalist, has worked one-on-one with a 3M scientist during a summer mentorship program where developed his ideas into a working solution that has potential to positively impact families, communities and lives. 
"The opportunity to submit an entry about a topic that I am immensely interested in on such a magnificent scientific platform is truly incredible, said Krish Wadhwani, Georgia finalist, 2018 Discovery Education 3M Young Scientist Challenge. "Moreover, working with a 3M Scientist and developing the capabilities of my invention to the fullest level has been fascinating."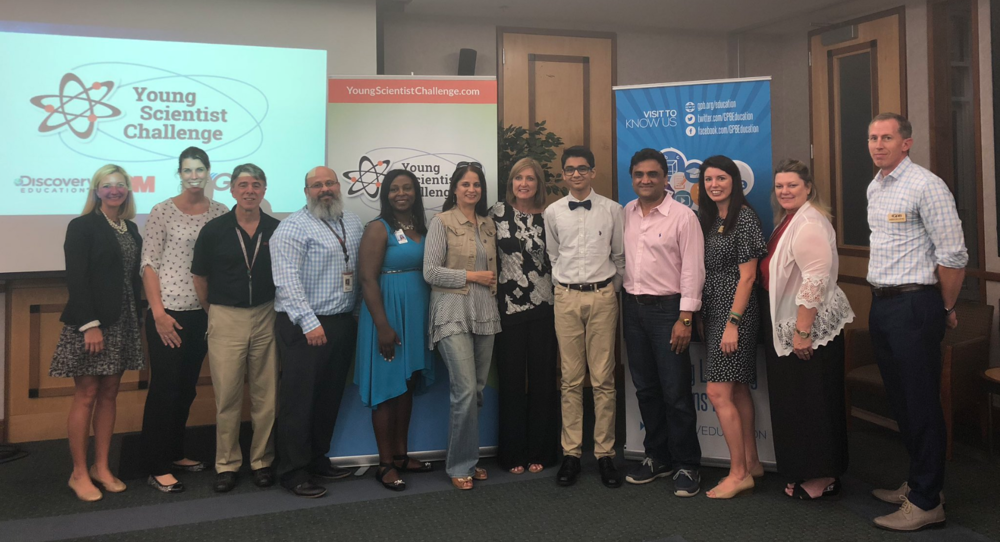 Over the summer, finalists have worked virtually with their mentors, who have provided guidance from concept to prototype. Finalists will also receive a $1,000 grant and have been tapped to participate in the 2018 Young Scientist Challenge competition at 3M's Headquarters in St. Paul, Minn. During the October proceeding, a panel of judges will evaluate the finalists on a series of challenges, including a presentation of their completed innovation. Judges will score each challenge independently and the grand prize winner will receive $25,000, a trip to watch the taping of a Discovery Network show and the title of America's Top Young Scientist. 3M is a company rooted in scientific exploration, and the belief that every problem has a solution. The Discovery Education 3M Young Scientist Challenge offers students complete experience of the scientific process and how to apply it to produce scientific solutions. Throughout the program, each student has had access to resources and support provided by 3M and Discovery Education. 
"The Young Scientist Challenge empowers young people to explore the magic of science as they exercise the critical thinking and problem-solving skills necessary for success in the world of tomorrow," said Lori McFarling, senior vice president and chief marketing officer at Discovery Education. "Discovery Education is proud to partner with 3M to create an experience that fosters curiosity for a new generation of scientific innovation and we are excited celebrate Krish's achievements with our partners at Georgia Public Broadcasting."
For more than 18 years, Discovery Education and GPB have collaborated to empower educators across the state to create dynamic digital learning environments with high-quality content from Discovery Education's Streaming Plus service. With more than 45 million pieces of digital learning content delivered to the state's teachers, GPB and Discovery Education encourage lifelong learning through award-winning digital resources that build students' mastery in interpreting, understanding and evaluating information. 
3M has been a title sponsor of the Discovery Education 3M Young Scientist Challenge for more than 10 consecutive years. The program has produced 10 brilliant winners and 90 finalists who have gone on to give TED Talks, file patents, found nonprofits, make the Forbes 30 Under 30 list, ring the bell at the New York Stock Exchange and compete in the White House Science Fair. These young innovators have been featured in Good Morning America, The Ellen DeGeneres Show, The New York Times Magazine, Forbes, Business Insider, and more.
For more information on the Discovery Education 3M Young Scientist Challenge, please visit youngscientistlab.com/challenge. On Twitter, follow @3M and @DiscoveryEd and join the conversation using #YoungScientist.
Watch Krish's video entry below. 
Secondary Content
Bottom Content