Section Branding
Header Content
GPB To Host PBS KIDS EdCamp For Early Childhood Educators
Primary Content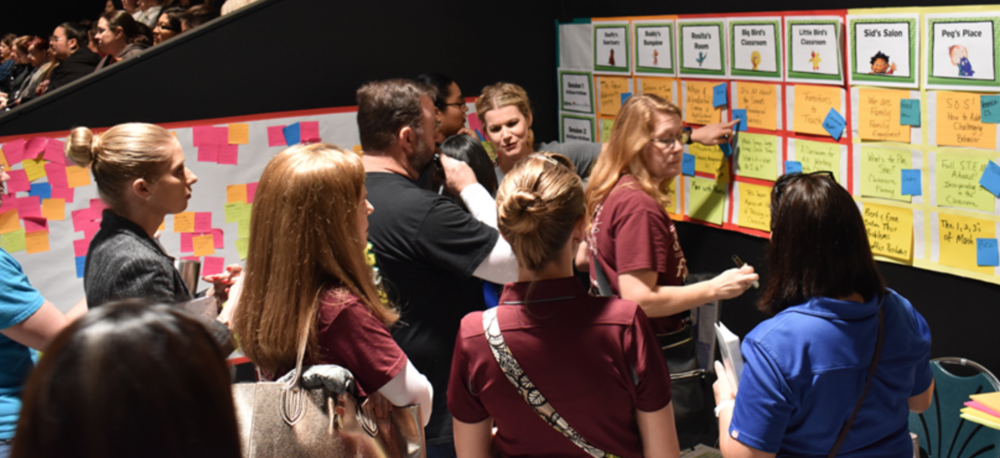 Preschool and pre-kindergarten teachers are welcome to join GPB Education for a free PBS KIDS Edcamp on Saturday, October 20, 2018, from 8:30 am to 12:30 pm. This "unconference" is designed to share, collaborate, and learn from fellow educators. 
PBS KIDS EdCamp for Early Childhood Educators is focused on early learning for educators who work with preschool and pre-kindergarten children in schools, childcare centers, or family homes. Join GPB to build relationships with other educators facing similar challenges, learn new tips, and share ideas. Attendees will also learn about research-based PBS KIDS resources that can be used in the classroom. Attendees will also earn three BFTS-approved credit hours.
How it works:
Bring your knowledge, expertise, and questions.
Bring your own device! Or, bring a piece of technology to use as a learning tool.
In the morning, we will make a list of the topics YOU want to share and learn.
Vote with your feet and walk to the room holding the session YOU want to attend.
Share your ideas and learn from your peers!
All attendees will be entered in a drawing for PBS KIDS Playtime Pads and PBS KIDS Plug & Play Streaming Sticks! 
Space is limited! Click here to register.
Secondary Content
Bottom Content