Section Branding
Header Content
Congratulations To Winners Of GPB's 2018 PBS KIDS Writers Contest
Primary Content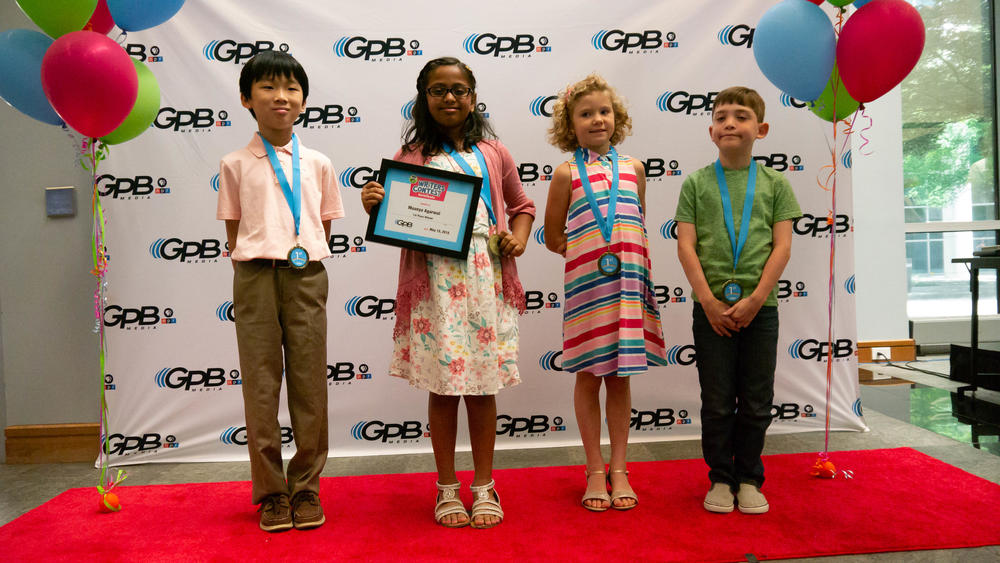 On May 19, 2018, the top winners of 2018 PBS KIDS Writers Contest were honored with an awards celebration at GPB's headquarters in Atlanta. The PBS KIDS Writers Contest is the largest annual writing competition of its kind for children in kindergarten through third grade. During the 2018 competition, GPB received hundreds of entries.
In addition to providing an outlet for Georgia children to explore their imagination and express their creativity, the PBS KIDS Writers Contest helps families and teachers use creative writing as a literacy building skill. Grade levels were judged separately by a panel of qualified professionals, based on originality, creative expression, storytelling technique, illustrations and overall impression. 
Winners were treated to puppet-making with the Center for Puppetry Arts, storytelling with Mama Koku, and slime-making with Katherine Warren. They also got to narrate their award-winning stories in our GPB Radio studio.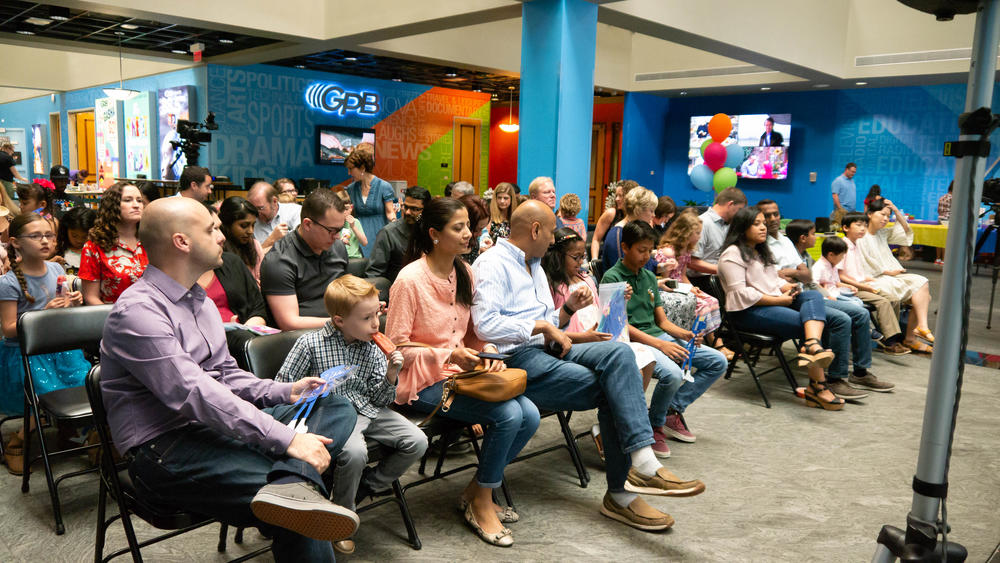 2018 PBS KIDS Writers Contest Winners
Kindergarten Awards
1st Place: Ella Graddy, Atlanta, GA
"The Mystery of the Missing Colors" 
2nd Place: Stella Barouch, Woodstock, GA
"The Sad, Sad Bird"
3rd Place: Drew DeMersseman, Valdosta, GA
"The Cavemen and the Dinosaur"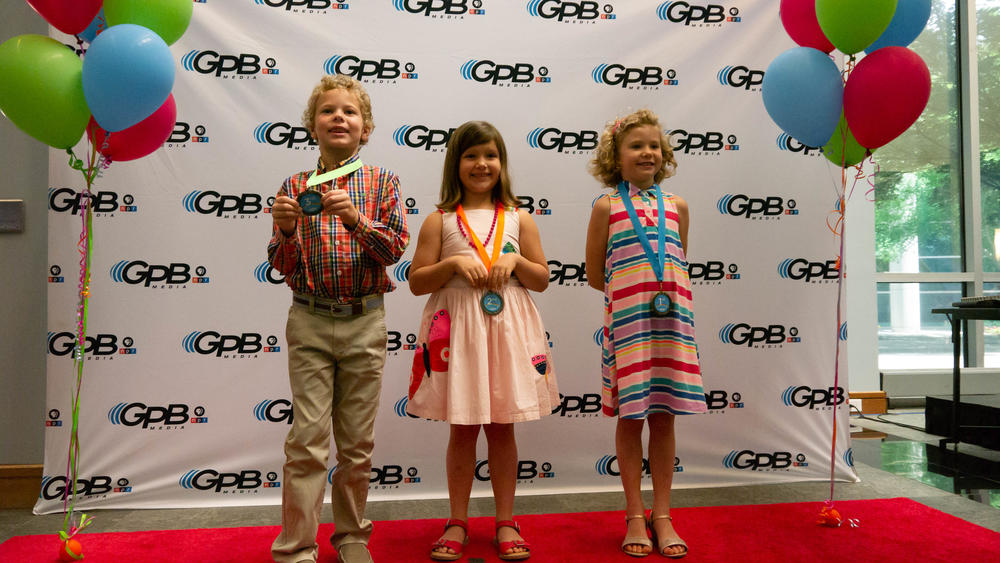 First Grade Awards
1st Place: Maanya Agarwal, Cumming, GA
"Violet's Hoola Hoop"
2nd Place: Trisha Manoj, Roswell, GA
"The Panda's Way Home"
3rd Place: Cole Hughes, Canton, GA
"The Missing Dog on Christmas Day"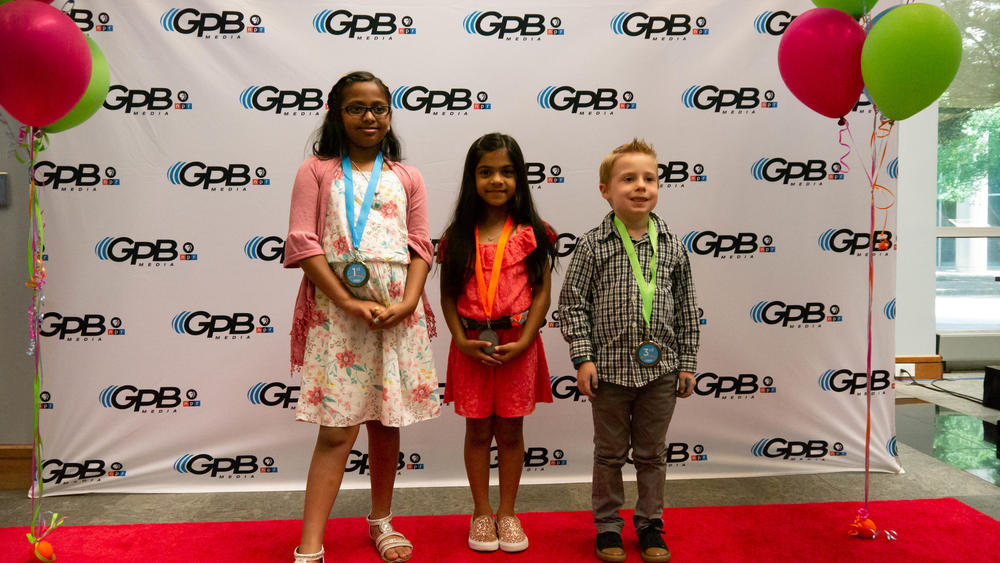 Second Grade Awards
1st Place: Stanley Wu, Duluth, GA
"The Magical Castle"
2nd Place: Zara Razvi, Alpharetta, GA
"The Tree and the Bench"
3rd Place: Sofia Sevilla-Cintrón, Grayson, GA
"The Chameleon With No Color"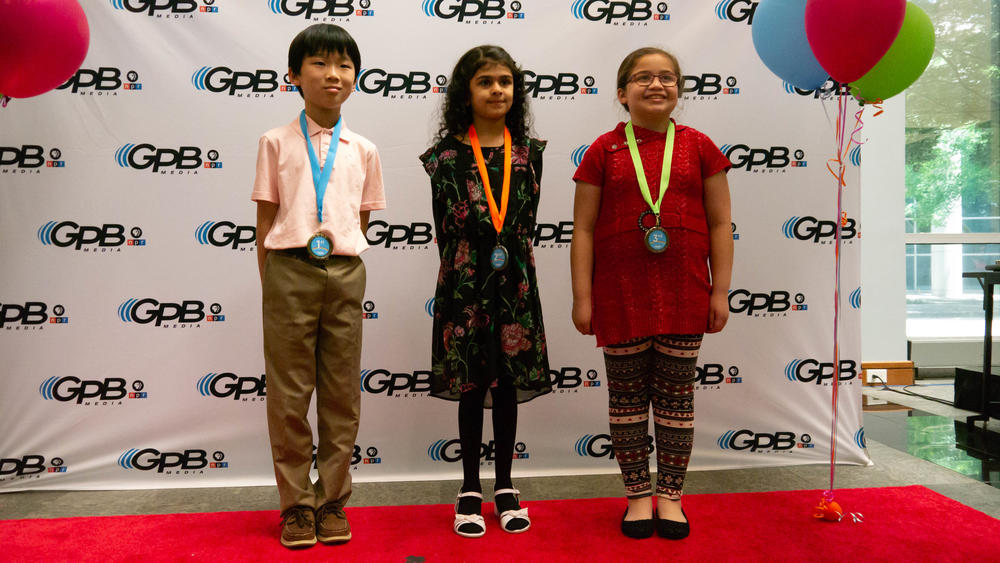 3rd Grade Awards
1st Place: Ian Driscoll, Sharpsburg, GA
"If"
2nd Place: Julia Soshnik, Valdosta, GA
"Marshmallow"
3rd Place: Ragan Burchfield, Carrollton, GA
Emmaline's Quest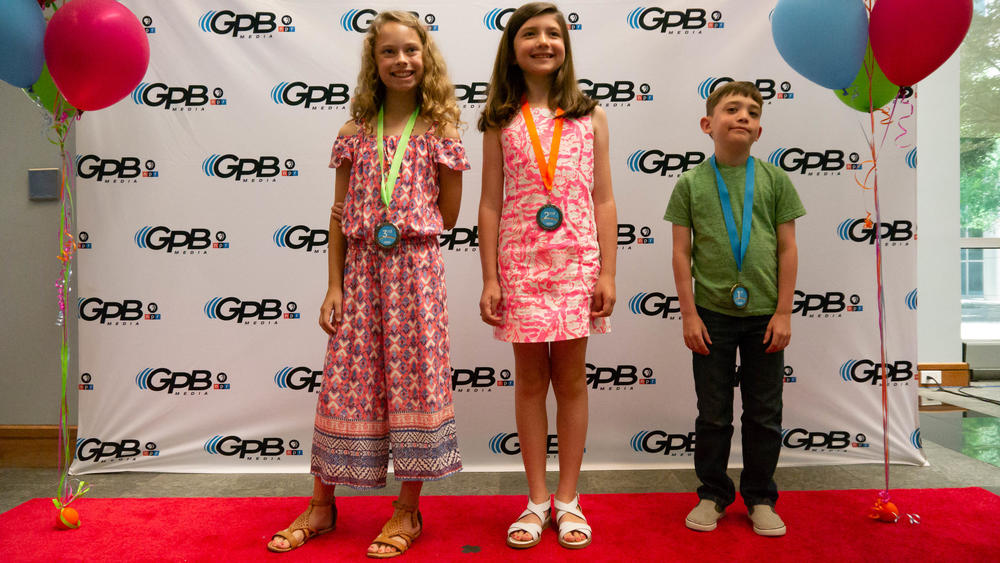 STEAM (science, technology, engineering, arts, mathematics) Awards
Kindergarten: Anoushka Nair, Cumming, GA
"Bella on the Moon"
1st Grade: Arianna Sweet, Roswell, GA
"Ken the Robotic Fish"
2nd Grade: Annabelle Mbigi, Buford, GA
"Rose's Cow-Tastic Moo Plastic Project"
3rd Grade: Ritvik Shah, Alpharetta, GA
"The Scientist's Realm"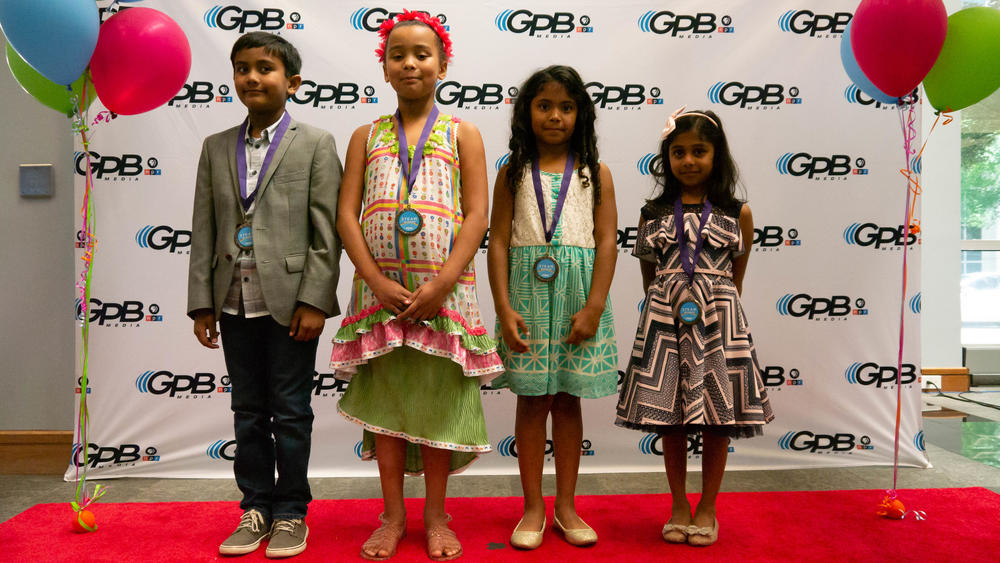 We would like to extend a special thank you to our panel of judges from the following organizations:
Georgia State University's College of Education
Georgia State University's Masters of Arts in Creative and Innovative Education (MACIE) program
Governor's Office of Student Achievement
Children's Museum of Atlanta
Georgia Public Library Service
Georgia Department of Education – English/Language Arts Division
Georgia Family Connection Partnership
The annual competition will be open again for entries in January 2019. For the latest updates, visit www.gpb.org/writers-contest or follow GPB Education on Twitter or Facebook
Secondary Content
Bottom Content