Section Branding
Header Content
Need A Final Boost For The Last Weeks Of School? We've Got You Covered
Primary Content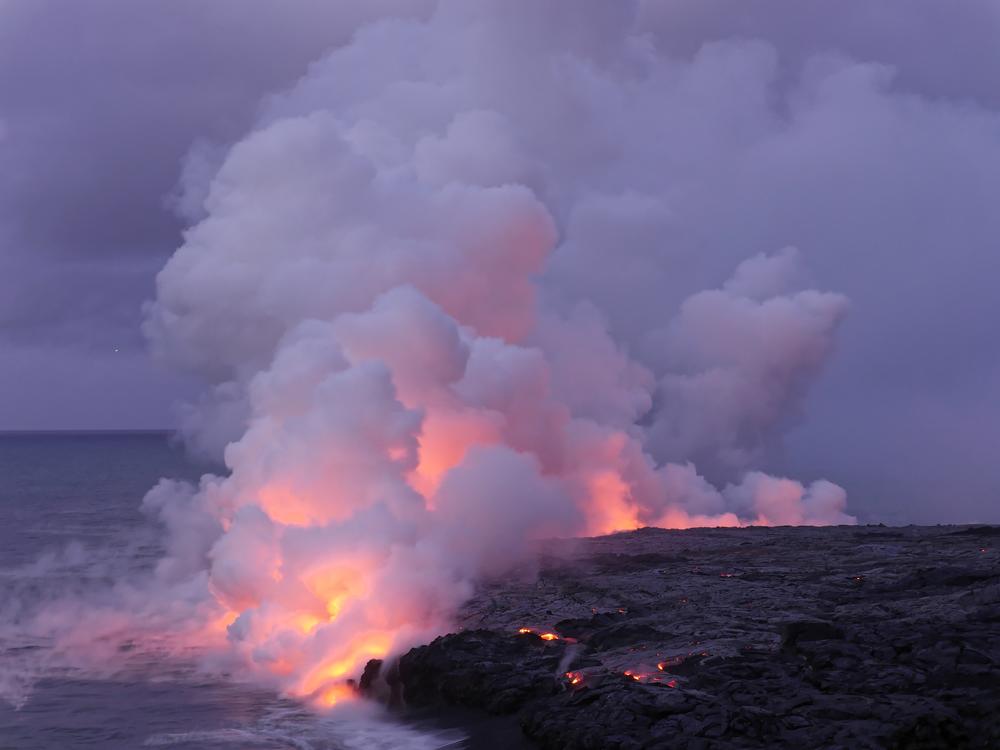 Even though this winter never seemed like it would end, and was one that will live in Georgians' minds for decades to come, summer is inevitably near. As the school year moves towards the end of the semester we've received requests for resources to help teachers maintain their creativity and rigor until the final day. Below are some quick ways to get great content from Discovery Education. You'll see screenshots guiding you click-by-click to some of the most accessible and engaging resources available. Plus, we've included links to some hidden gems sure to provide a wealth of options to fit every content area. 
Browse by Topic Feature
Discovery Education's revamp of their platform now offers a "Browse by Topic" feature that allows users to quickly locate topical content by grade level. Simply click "Browse by Topic" from the Streaming Plus home page, choose your content area, and select your grade level from the drop-down menu. If you need a registration passcode please contact us at education@gpb.org.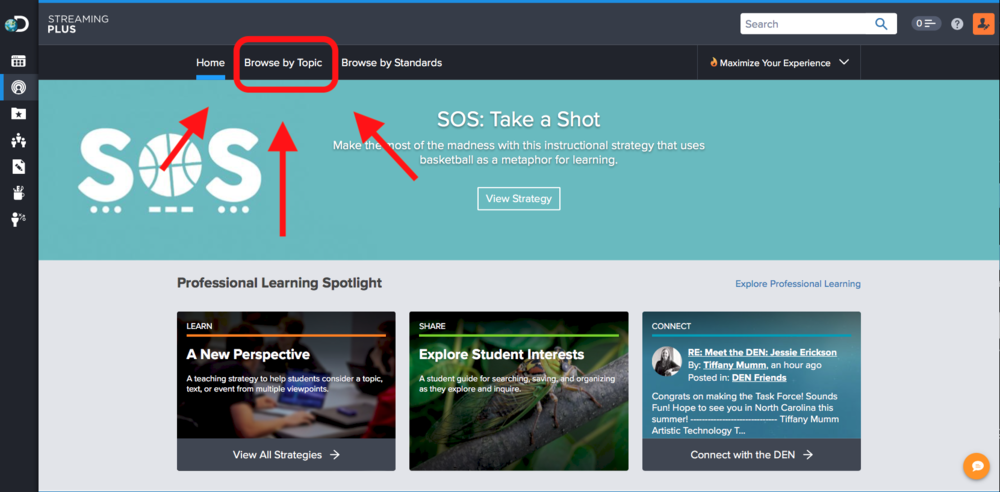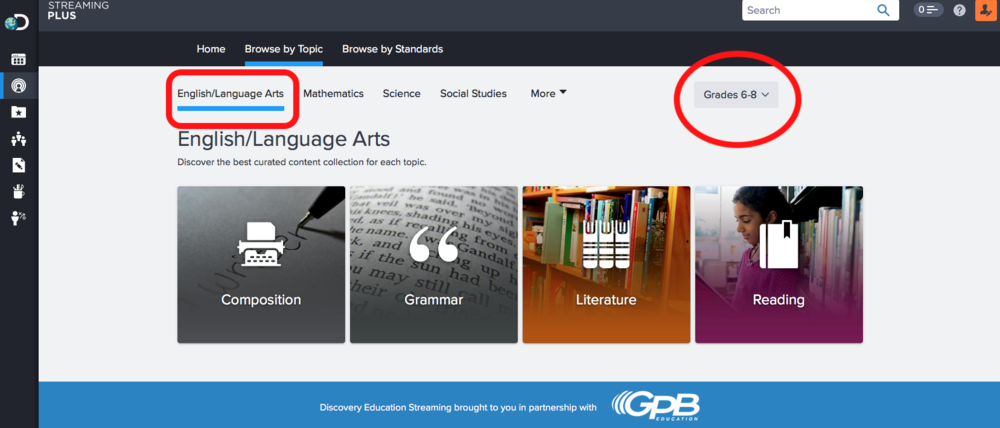 From here users can pick a topic within their content area and then proceed to the next screen and choose a more specific area to investigate. This path allows users to search for resources in the entire DE platform or to view a Content Collection. These Collections included a myriad of differentiated resources including images, videos, articles, and suggested teaching strategies. Either way, users can easily find very useful resources in a fairly short amount of time. Need help? Check out Discovery's guide to using this feature or watch the video tutorial. Just remember that you must be logged in to view these resources!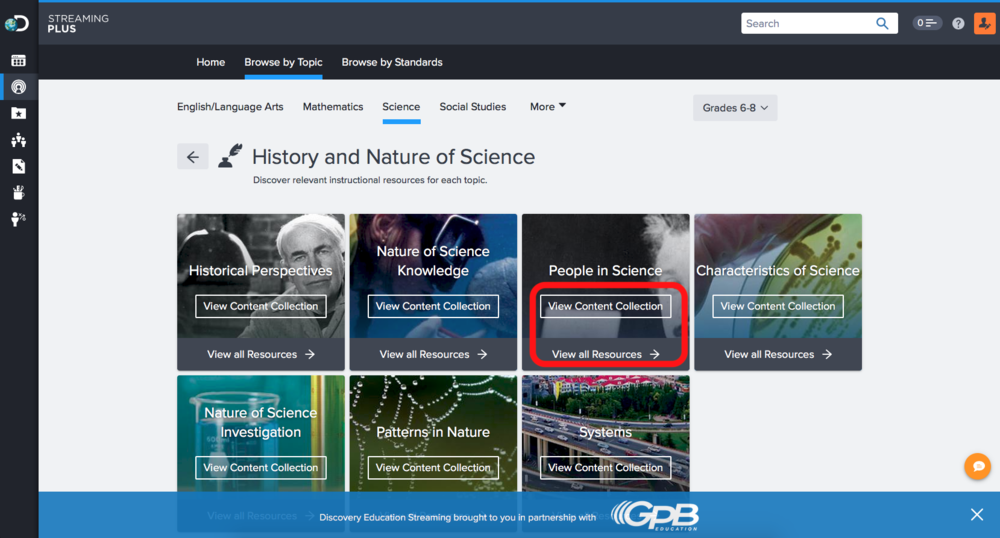 Additional Resources
Want something off the beaten path? Discovery has tons of additional resources through their growing network of partnerships. Just go to their Educational Partners page and choose a category like STEM or challenge-based learning. This little-known resource is overflowing with lesson plans and engaging videos. There is also an archive of Virtual Field Trips for exploring content from the around the globe with video tours guided by experts along with lessons and activities for the classroom. Looking for instructional strategies for assessment or summarizing in these last days? Discovery's Spotlight On Strategies is a repository of categorized micro-strategies explained in short videos by teachers from the  Discovery Educator Network (DEN) community. They detail the amount of time necessary, the materials needed, and a step-by-step guide for implementation. Again, users need to be logged in to view these resources. 
We know that it is getting to crunch time and hope you'll find materials that will help you in that final push to engage your students before summer is here! 
Secondary Content
Bottom Content