Section Branding
Header Content
GPB Is Taking Students On A Live Virtual Exploration Of The Okefenokee Swamp
Primary Content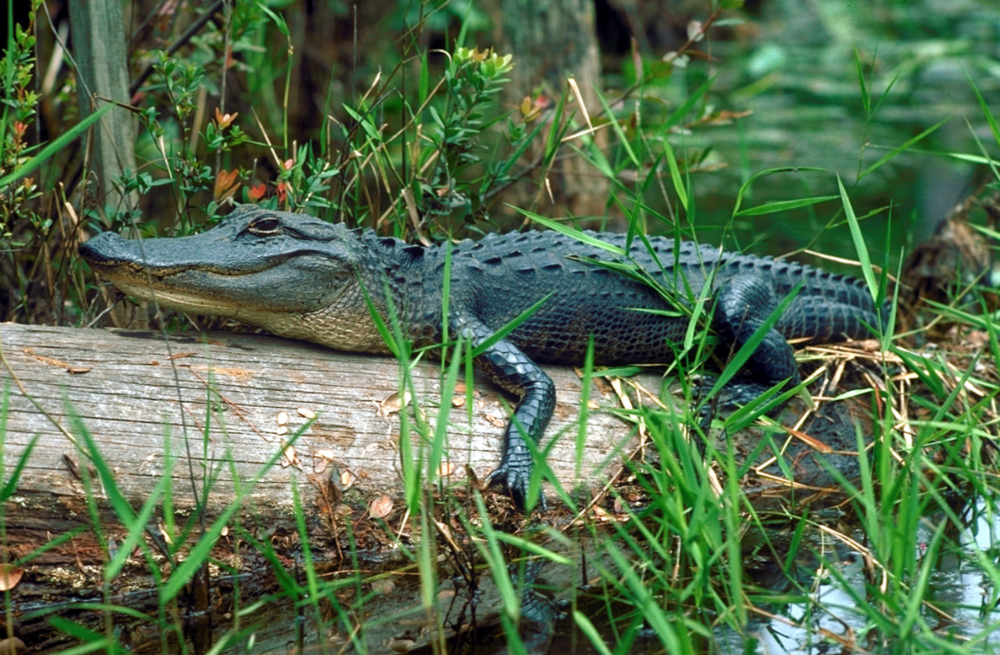 GPB Education is bringing the land of the trembling earth to the classroom with our live exploration of the Okefenokee Swamp! On May 3 at 10 am, discover one of the last frontiers of true Georgia wilderness with GPB's live exploration of the Okefenokee Swamp! Uncover the beauty of the untamed wetland, witness the power of the mighty alligator, and interact with swamp experts during this live streaming event. The event will be streamed from the Okefenokee Swamp Park in Waycross, Georgia. Teachers and students can use #SwampLive to join the conversation on Twitter and Facebook. 
Watch the recorded version of Okefenokee Live here.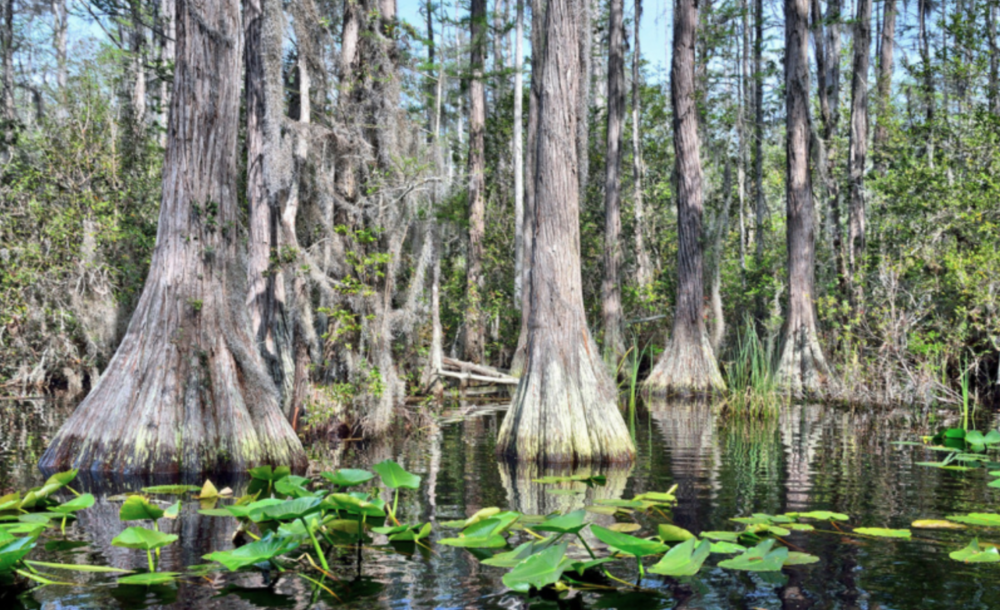 TEACHER RESOURCES
Grades K-5
The Jeff Corwin Experience: Louisiana: Swampy Ecosystem
Host Jeff Corwin travels the backwoods and bayous of southern Louisiana. Here, he encounters black bears, armadillos, and rattlesnakes, as well as creatures of the swamp including a cottonmouth, a rare white alligator, and the elusive alligator snapping turtle. Many of these same animals can be found in Georgia's Okefenokee Swamp. 
Learn about how animals utilize what's in their habitat to build their homes—and how they construct their shelters to stay alive in this video from NATURE: Animal Homes. Using video, text-dependent questions, and teaching tips, students gain a deeper understanding about animal habitats around the world.
Wetlands | Discovery Education*
This video defines wetland habitats and describes the many types of animal species that live there. There is a wide variety of species that live in the wetlands.
Animal Camouflage | Kratts Creatures
Learn about the natural defense mechanism of camouflage as the Kratt brothers explore how it's used by walking sticks and chameleons. Viewers learn that chameleons move in a jerking motion to look like a leaf blowing in the wind and that they have swiveling eyes, enabling them to spot predators and prey.
This video segment from IdahoPTV's Science Trek reveals the many adaptations that prey have to avoid predators, and that predators have to catch prey. Students will discover how both depend on each other. 
In this activity from Fetch!, students will learn to appreciate how camouflage helps animals in the wild. Students will play a game in which they will "hunt" for animals whose colors blend in with their surroundings. How hard or easy was that? Blending in with their environments helps animals stay safe from predators.
What is Camouflage? | Discovery Education*
Discover how animals use camouflage to help hide from predators in this video clip from Discovery Education.
This video segment from IdahoPTV's Science Trek defines wetlands (slough, swamp, bog, marsh, and riparian zones) by their 3 characteristics: water, hydric soil, hydrophytes. It stresses why wetlands are critical for wildlife survival.
Ecosystem Challenge! | Plum Landing
In this lesson, students play a series of online games in which they model how the plants and animals in an ecosystem depend on one another.
Grades 6-8
Okefenokee Swamp | Georgia Stories
Don Berryhill, science specialist with the Okefenokee Regional Education Service Agency, guides students in a canoe through the Okefenokee Swamp and points out many unique species in this specialized ecosystem. Bill Cribbs, a descendant of a farmer who came to the Okefenokee in the late 1800s, and park ranger Pete Griffin describe life in the swamp when people worked at the Hebard Lumber Company. Like any mysterious place, legends abound, Cribbs and Griffin have a few stories to tell.
Physical Features of Georgia | Virtual Field Trip
This virtual field trip takes students on a journey throughout the state of Georgia, guiding them through twelve of the state's physical features and explaining the relative location of each, as well as their environmental characteristics, historical connections, and much more. Students will visit several physical featutes, including the Okefenokee Swamp in southeast Georgia.
Swamps and Such | Introduction
Wetlands exemplify the structure and functions of ecosystems and how ecosystems change over time. In these videos, students meet wetland scientist Dan Fink, who hosts the program and examines the types of communities of plants, animals, birds and fish that abound in wetlands, the process of photosynthesis, and the complex relationship between water and productivity.
In this lesson plan, students examine some of the behaviors and physical characteristics that enable organisms to live successfully in their environment.
What Role Does Fire Play In Different Ecosystems?
Fire is the result of different chemicals interacting. It can start with lightning, lava or a match, and how it burns depends upon three key things. What it leaves behind can be surprising.
Indian Mounds | Virtual Field Trip
The Indian Mounds experience includes virtual field trips to Ocmulgee National Monument, Kolomoki Mounds State Park, and Etowah Indian Mounds Historic Site.
Exploring the "Systems" in Ecosystems
In this media-rich lesson, students use a systems thinking approach to explore the components and processes of ecosystems. They analyze both a hypothetical and a local ecosystem by identifying abiotic and biotic components and their relationships.
How Animals Use Their Senses to Find Food | Lesson Plan
In this lesson plan, students consider how animals solve the problem of finding food, especially under harsh climatic conditions.
Forces in the Environment: Rebirth in Fire | Discovery Education*
During "Rebirth in Fire," students will hear from foresters and biologists as the Tacklebox Team examines fire as a force in the environment. While fire has historically played an important role in ecosystems, it is a natural process that cannot always be controlled. Prescribed burns are routinely used to maintain a healthy forest environment and manage resources. Travel to Kisatchie National Forest and Yellowstone National Park to learn about the natural recovery process for native plants that benefit from fire. 
Alligator Habitat | DragonflyTV
Grades: 4-6
Katelyn and Blake are nuts about animals, especially reptiles! Katelyn is a junior volunteer at the Mississippi Museum of Natural Science in her hometown of Jackson, Mississippi. She knows a lot about reptiles. Here's a good question: What makes a good home for alligators?
Grades 9-12
Ecosystem Services | Biodiversity Course
Why is biodiversity important? Explore how healthy ecosystems provide crucial direct, indirect, and aesthetic-ethical benefits to humans.
What's the difference between diversity in genees and species? Why are some species better than others at adapting to environmental changes? Learn more about specific levels of biodiversity, and see examples of plant and animal species and why they are important to each level.
Why Do Birds Migrate? | Habitat Earth
See how seasonal changes drive patterns in animal behavior. Track the movement of two migratory birds of prey—ospreys and turkey vultures—as they travel between North and South America over a single calendar year.
Teachable Moment: Ecosystem | Fast Forward
To understand why Jekyll Island is such a great place for sea turtles, it'll help to understand what an ecosystem is. Learn more about ecosystems in this Teachable Moment.
Hibernation | Seasonal Science
How can mammals survive hibernation?  We may not know as much as we think.  There are several myths about hibernation that are corrected in this seasonal science video.
Okefenokee Swamp Interactive Lesson: The Production of Swamp Gas
In this interactive lesson, students discover what swamp gas is and why it is the reason behind the name Okefenokee, or "land of trembling earth."
*You will need access to your Discovery Education account to view their resources. If you are a Georgia educator who needs help accessing your free DE account, please contact education@gpb.org.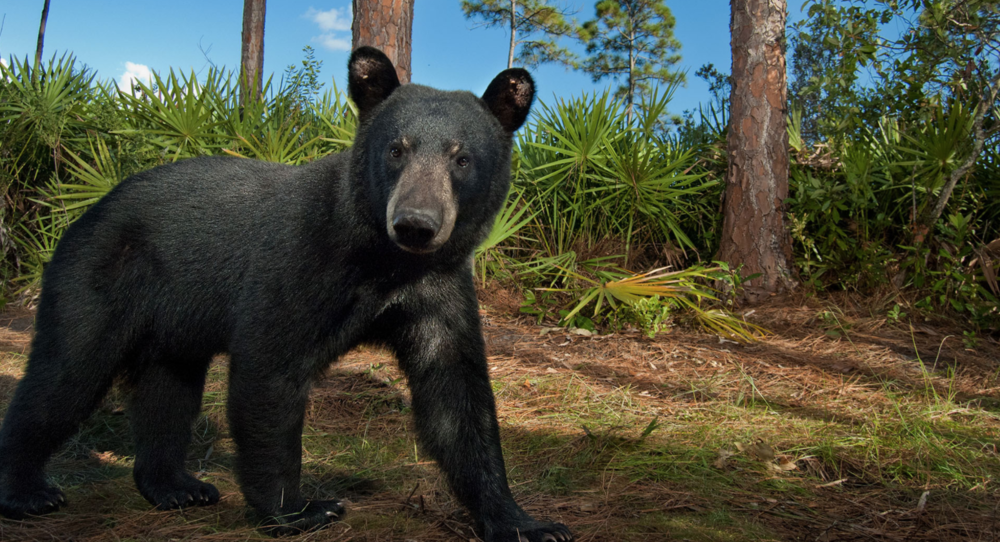 FREQUENTLY ASKED QUESTIONS
What is a live exploration?
A live exploration includes pieces of canned footage and live elements, including real-time interviews with experts and interactive features such as polling and submitting questions to our experts. This particular event will be streaming live on GPB's website on May 3, 2018, from 10-11:00 AM/ET.
Will the video be available after the live event?
Yes, teachers can access the archived video on our website after May 3, 2018. The supplemental resources will also stay available. 
My class wants to participate in this live exploration! What are the next steps?
Register your class for Okefenokee Live here. You will receive a grade-appropriate vocabularly list prior to May 3rd to preview with your students. If you're on Facebook, join our event page to get updates on the program. 
Secondary Content
Bottom Content