Section Branding
Header Content
Georgia Teacher Selected For Inaugural PBS Digital Innovator All-Star Program
Primary Content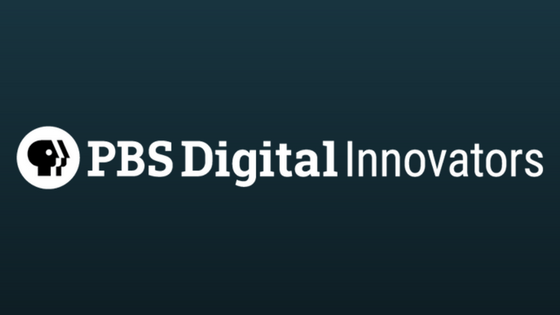 Today, PBS announced the educators selected for the first PBS Digital Innovator All-Star Program. Leigh Herman from The Weber School in Atlanta, GA, was one of the 30 educators chosen from across the country. Nominated by their local PBS stations, each of the Digital Innovator All-Stars was selected from a cohort of extraordinary educators who are doing innovative work in their schools and districts, and were previously recognized as part of the PBS Digital Innovator Program, which began in 2013. 
Leigh currently teaches English and Journalism at The Weber School. She is interested in the future of education and the ways advancements in technology have changed our students' learning needs. In addition to being a 2016 PBS LearningMedia Digital Innovator and a member of the PBS Teachers Advisory Group, Leigh is a Google Certified Educator Level 2 and a Fund for Teachers Fellow. 
The PBS Digital Innovator All-Star program expands on this influential work, deepening these educators' roles as leaders in integrating technology and digital media into the classroom —supporting students' learning through increasingly important media literacy skills.
"PBS is committed to recognizing and celebrating educators for the immeasurable work they do in their communities," said Sara Schapiro, Vice President of Education, PBS. "We have been continually impressed with our PBS Digital Innovators and were truly in awe of the nominations we received for this All-Star program — so much so that we expanded the number of awardees. We're excited to see the new and inventive ways these educators will support students' learning through this program."
PBS Digital Innovator All-Stars will spend the 2018-2019 school year deepening engagement among students, families, educators, schools and their local PBS stations. As an exclusive part of the program, they will have access to virtual and in-person events, including the PBS Digital Innovator All-Star Summit, to connect and learn with their peers and station representatives from across the country.
The PBS Digital Innovator All-Stars were chosen based on a variety of criteria, including passion for their role as an educator, outcomes from their time as PBS Digital Innovators, connections to their communities and service to under-resourced families.
Below is a list of the 2018 PBS Digital Innovator All-Stars and their local PBS stations; their profiles and photographs can be found here.
Leah Aiwohi, Lihue, HI (PBS Hawaii)
Kristin Appiah-Word, Chicago, IL (WTTW)
Steve Auslander, Indianapolis, IN (WFYI)
Elisabeth Bostwick, Horseheads, NY (WSKG)
Laura Bradley, Petaluma, CA (KQED)
Sebastian Byers, Monroe, NC (WTVI)
Vinny Chiaramonte, Hoover, AL (Alabama Public Television)
Sharon Clark, Brownsville, TN (WLJT)
Kayla Delzer, Mapleton, ND (Prairie Public)
Michelle Garmon, Rio Rancho, NM (New Mexico PBS)
Heather Gauck, Grand Rapids, MI (WGVU)
Leigh Herman, Atlanta, GA (GPB)
Shawn Patrick Higgins, Portland, OR (SOPTV)
Julie Hildebrand, Austin, TX (KLRU)
Joquetta Johnson, Randallstown, MD (MPT)
Ashley Judd, Tyner, KY (KET)
Mike Lang, Las Vegas, NV (Vegas PBS)
Glenda Lozada, Naranjito, PR (WMTJ)
Chantell Mason, St. Louis, MO (Nine Network)
Aaron Maurer, Bettendorf, IA (Iowa Public Television)
Mallory Mbalia, Raleigh, NC (UNC-TV)
Jared Morgan, Sand Springs, OK (OETA)
David Olson, Madison, WI (Wisconsin PTV)
Regina Schaffer, Farmingdale, NY (WNET/WLIW)
Paige Somoza, Boise, ID (Idaho Public Television)
Shelly Stanton, Billings, MT (Montana PBS)
Roberta Starling, Land O Lakes, FL, (WEDU)
Debra Turchetti-Ramm, Johnston, RI (Rhode Island PBS)
Kara Wilkins, Lowell, MA (WGBH)
Larissa Wright, Anchorage, AK (Alaska Public Media)
Secondary Content
Bottom Content