Section Branding
Header Content
Using Google Arts and Culture's "Is Your Portrait In A Museum?" As A Teaching Tool
Primary Content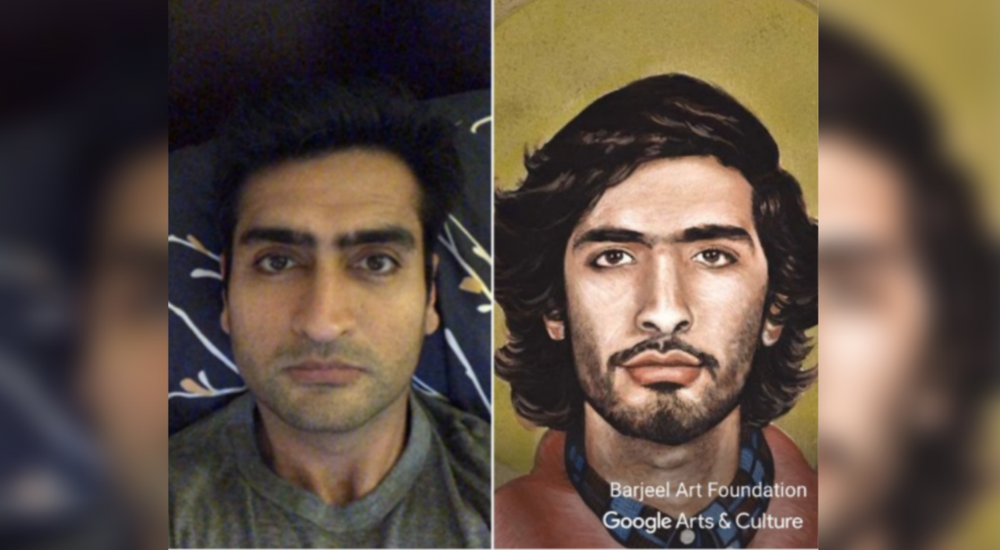 Whether you are complaining about your pairing or rejoicing for being matched with a beautiful portrait, Google's face match feature has taken over social media. Available for both Android and iOS, the Google Arts and Culture app has everyone from your friends to celebrities more engaged with museums and artwork than most can ever remember. 
After scrolling down to "Is your portrait in a museum?" users can take selfies and have their faces matched from an enormous database of portraits from the history of the art world. We've written before about the power of their wonderful site for use in finding primary sources or virtually exploring locations from national parks to museums. But can we seize this teachable moment to engage our students?
Ideas for the Classroom
Simply enough, if an educator wanted to take this as a teaching opportunity, students could do basic research on the person portrayed in the portrait, the artist, the time period, etc. Offered below are ideas for going much further. In the arts classroom, see how the work of the old masters can inform new interpretations of art from the KQED Art School collection. You can also explore the world of web 2.0 and generative digital tools or how the selfie can define identity. The Metropolitan Museum of Art can help students understand the characteristics present in portraits to study art more intensely. 
Over at the J. Paul Getty Museum, there are several lessons on analyzing portraiture for all ages. And for a deeper look at how to understand portraits, the Smithsonian National Portrait Gallery offers a host of activities and downloadable guides. If you are looking more for annotation ideas, check out Thinglink or StoryMap JS where the students can add links and explanations to pictures. Maybe students can dig even deeper into the topic of selfies from the PBS Idea Channel, better understand the nature of self-portraits, or for younger learners, create their own self-portraits. That said, now might be a good time to discuss digital privacy and the sharing of photos online. 
In terms of social studies, explore some of the most famous portraits from the past and have students analyze what was so influential (or controversial) about them. One of those pictures is analyzed with a great lesson plan from TED Education. They can even research and report back on a portrait that they thought was incredibly influential in history. But, maybe start by watching a video history of portraiture, or for a more advanced look, this episode on the Art History of the Selfie is a great jumping off point.
For some STEM education, young students can begin to study the symmetry of our face and we can look deep into the golden ratio and its effects on conceptions of beauty. TED Ed also has a great idea for participating in a huge art event based on students' portraits. Want to go further down the tech rabbit hole? KQED has you covered with a lesson on how facial recognition software works and whether or not we should be concerned. 
So without further ado, here is what Google thinks of me. The second one looks eerily similar. The painter of the first portrait, Giovanni Battista Moroni, was said to have exhibited a "startling naturalism and vitality, rarely matched by other artists of the period." Anyway, feel free to let us know how you are using this app in the classroom in our comments section below!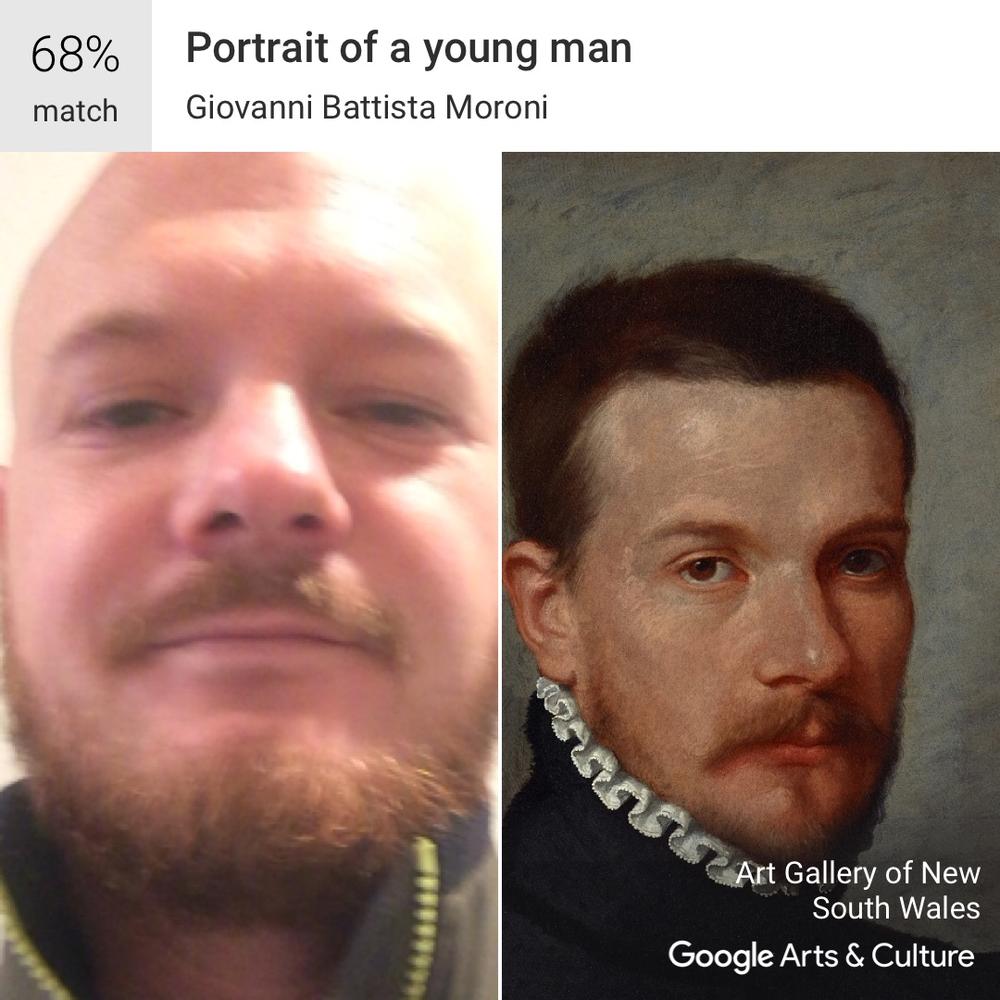 Secondary Content
Bottom Content