Section Branding
Header Content
How I Use 'The Apprentice' To Teach Students How To Get A Job—And Keep It
Primary Content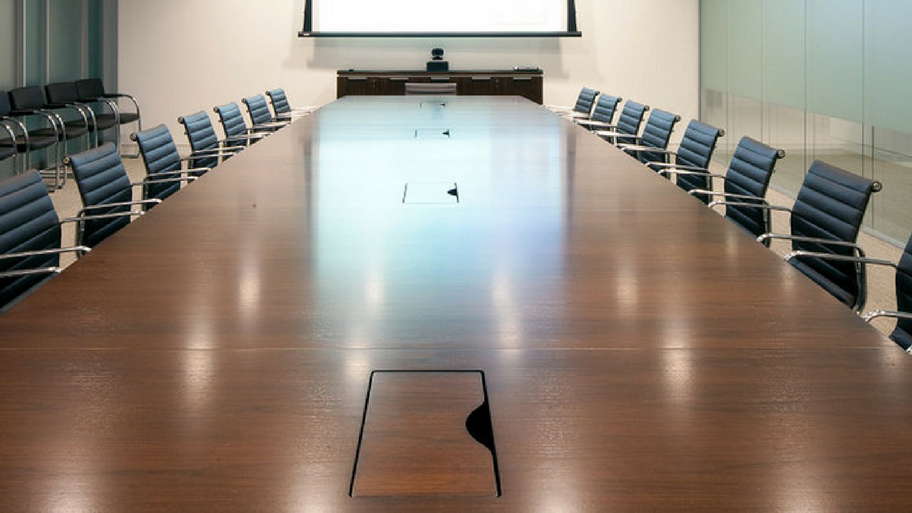 When Long County High School decided to implement the Human Resource Pathway, I agreed to teach the class. I thought it was a very important course to offer students because they learn how to get a job and keep it. They also learn about the benefits they can receive and different laws that affect them in the job process. The first semester I taught it, the students had great, honest feedback. The majority of the input I received was that the information was extremely helpful but the class itself was kind of boring. 
So I began brainstorming over Christmas break on how I could make the class better. At one point, I was watching older episodes of "The Apprentice," a reality show about hiring and firing employees. And that's when it clicked: I needed to set up my class just like "The Apprentice."
The following semester, I implemented an 18-week interview in my class. I split my class into two teams based on GPA, Lexile scores, and general knowledge of student abilities. I made sure both teams had an even amount of high-, mid-, and low-level achievers to even it out. 
THE PROCESS
Each week, students are assigned a task that aligns with the standards and that week's content. The groups select a project manager and turn in their work on Thursdays. Before Friday's class, I grade their work and determine which one is the winning team, or the one with the highest average. 
On Fridays, we hold a boardroom meeting, where I ask people on each team questions. These include spot questions that help me find out information about why they won or lost that week. Questions include, "Who was the weakest on your team?" or "How was your project manager?" These questions help students step out of their comfort zone and learn how to constructively criticize others, as well as how to arrange their thoughts into words—all skills that strengthen interviewing and communication skills. 
Following the questioning process, I announce the winning team, and the losing team's project manager has to select two individuals from their team to be up for "firing." I then ask these three students another round of questions. At the end of the boardroom meeting, one student is fired.
Once the class is narrowed down to the final four, I invite local business owners to interview these students so they get exposure and practice to real-life interviews. And while the interviews are mock-style, the incentive to win is strong: the winner receives gift cards donated by local businesses. 
MISCONCEPTIONS
While this simulation is very successful, there were many misconceptions surrounding the process. One is that after a student is fired, he no longer does any work. This is not the case because student grades are individual so they are still accountable for their own performances. Fired students' grades are still factored into the team's score as well. And there are also twists where fired people can come back into the game. 
Another misconception is that the project manager will just pick students they don't like to put into the boardroom to get fired. This is not true because if the project manager picks the wrong students to bring back, chances are they will be fired. 
RESULTS
This game has proven to been extremely successful because of it is interactive, competitive, and has a real-world application. 
The first semester when I did not implement "The Apprentice," there were over 30 zeros in the grade book and my End of Pathway Assessment (EOPA) pass rate was a 74%. The following semester when we played "The Apprentice," there were only two zeros in the grade book and my EOPA pass rate was an 88%. Since then, the EOPA rate has risen to a 94%. 
The implementation of "The Apprentice"—without a doubt—was the best idea I have had in teaching. Students learn while having fun and are getting real-world application work that will prove helpful with their next phase in life. I have had the pleasure of sharing this idea with teachers during two separate workshops, and some of the teachers who have since implemented it share its success. 
But here is the reality of implementing a successful activity: it does require a lot more work on the teacher. In the end, however, it is worth it to see students using the real-world application in a way that makes them excited about coming to class. Students love the competitive nature of the class and using their creativity to tackle each week's task. 
Overall, this implementation has helped me become a better educator because teaching is all about creating tools that the students will remember and use in the "real-world." We don't just want to give them information and hope they retain it; we want to make their learning meaningful. 
Secondary Content
Bottom Content