Section Branding
Header Content
How Virtual Reality Allows My Students To Explore The World
Primary Content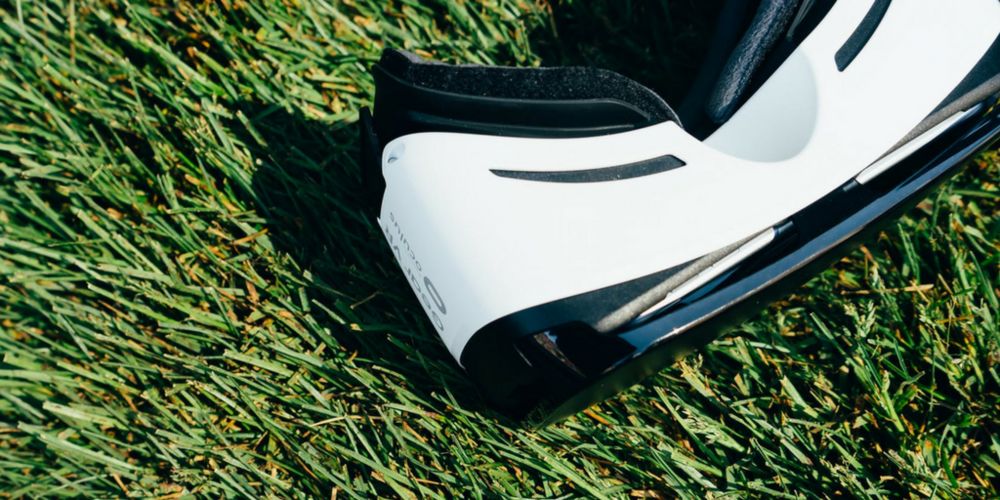 As a bus of sixth grade students pulled into Atlanta, they started applauding at the beauty of the buildings - majestic, unnervingly tall, unknown.  
As the cross country team rounded the corner into Helen, a few shrieked with excitement at the Sautee-Nacoochee burial mound, because it was a picture in their textbook brought to life before their very eyes.
As a group of students went into the Center for Civil and Human Rights, they took pictures of everything they could imagine. "We've been through Atlanta," they said, "but we've never been inside of it."
These are all stories one might have when teaching students in poverty from rural areas.
I teach at East Hall Middle School, a successful, award-winning Title I school in Gainesville, Georgia. My students are barrier-breakers, risk-takers, and progress-makers. Throughout my teaching career, I've taught Georgia Studies to a gamut of learners - from non-speakers and non-readers to the gifted and advanced.
Despite our accomplishments, poverty often strips most of my students of background knowledge, of the ability to get out and see our state, and of the depth and wealth of true experience. Stories like the ones above are common with my students - and I ache within the very depth of my teacher's heart to change parameters and open doors for my students.
When Google Cardboard (now known as Google VR) was released, I began an investigation into Virtual Reality (VR) and 360-degree media in the classroom. I used Twitter to keep up with the latest developments in this technology. After I consulted with my principal and technological experts, my school took the plunge.
We purchased a 360-degree camera, Viewmasters, and iPods to bring the world to our students. This was the first step in bringing VR to Georgia Studies classrooms. My team and I worked to take our first set of 360 photographs and make them relevant to our content.
As we kept researching, we discovered Google Earth VR for the HTC Vive and Oculus Rift - headsets that give a user a higher, more immersive level of technology. I went to demo the HTC Vive, slid on the headset, and toured Italy - a place I had the opportunity to visit several years ago. I suddenly felt back in the Colosseum and recalled the vivid Italian sun streaking across my face.  
I knew in that moment that this type of high-level VR had the capacity to radically change my school - my classroom.
Working with a team of dreamers, we developed and pitched an idea for a VR Lab to take the place of an older computer lab. In August, that space became fully functional. So far, my Georgia Studies students have looked inside Savannah in VR, experienced an American Revolution battle, hunkered down in a Civil War trench, and stood inside the room where the Declaration of Independence was written.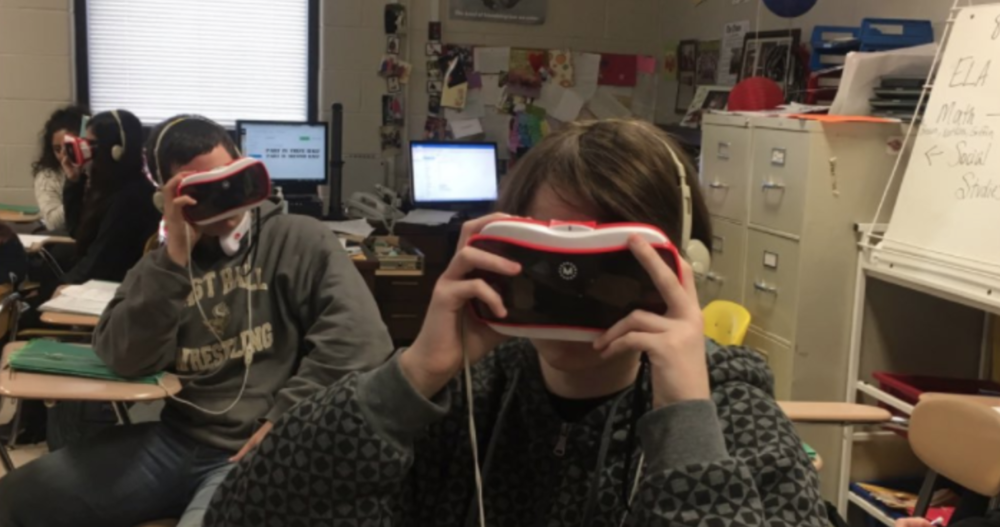 While our experiences have been incredible, I want to make sure they are coupled with good pedagogy. Experiences for the sake of experience are useless without good reflection and a tie to literacy and writing. Virtual tours come with leveled writing prompts, critical thinking questions, and activities to help students retain knowledge. For every headset, there is a projector so that we can involve as many students as possible.
So, I know what most really want to ask here: is VR worth the risk?  
I think that is a very important question. VR is certainly a different frontier - one riddled with question marks and ambiguity. For those who are wary of technology, it can certainly seem frightening. Classroom management can be daunting, and sometimes a lesson will fail. But the statement I repeat over and over - to myself, and to those who are afraid - is that our students can lead the way on technology. I am the content expert, and my students are the digital natives - and I only need to stand back and facilitate while my students take our class into a virtual age.
Will this technology be relevant in five - ten - fifteen years? I think my only answer can be given in the exclamations of my students. Those sweet faces - hidden under the mask of a headset - are still quite easy to read. The excitement in our VR lab is often palpable. To see their joy - their excitement- their learning - is something fearfully wonderful to behold. I feel like a modern day Aladdin with a carpet. I can show my students the world - "shining, shimmering, splendid" - we just need a headset.
For Virtual Reality, seeing really is believing. I believe in the power of VR to take my students onward, upward, and inside the Georgia Studies curriculum. 
Secondary Content
Bottom Content