Section Branding
Header Content
Chef Hugh Acheson Announces Launch Of New Seed Life Skills Website And Curriculum Portal
Primary Content
Seed Life Skills, founded by Athens-based chef, author, and father Hugh Acheson, introduces a new website and curriculum portal containing free tools and resources for teachers and parents. Founded in early 2015, Seed Life Skills aims to provide teachers with the hands-on support and educational materials to guide students in learning valuable life navigation skills. The "Home Economics 2.0" curriculum is focused on practical cooking skills, DIY design principles and real-life financial savviness - seeking to provide the necessary foundation for students to thrive in a dynamic, global environment. The community-based curriculum, overseen by Program Director Almeta Tulloss, is designed with over 1000+ hours of input from educators, parents and professionals; in its first two years, Seed Life Skills piloted materials in classrooms in Athens and Atlanta, Georgia.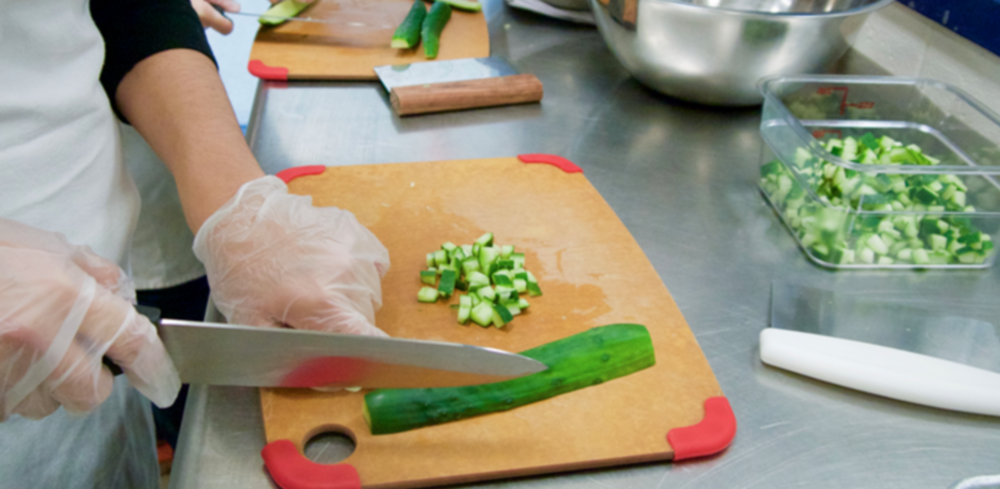 The fall 2017 curriculum will be released the weeks of August 14 through September 18, and includes free resources and lessons in: 
Food Foundations: The techniques required to prepare whole foods and make healthy choices, understand kitchen safety and sanitation, and prevent accidents and disease.
Citizenship: Build character, leadership skills and grit through lessons in advocacy, civic engagement, community, teamwork and organization.
Life Design: Lessons encompass creativity, utility and entrepreneurship, promoting self-care techniques and emotional wellness.
Food Science and Systems: Equipping students with the stewardship and resources to move food from farm to fork, including lessons on sustainability, climate, global grains and nutrition, seasonal foods and food preservation.
Money Matters: Empowering students to be stewards of financial resources through lessons in consumer economics, marketing savvy, responsible consumerism, vocation and college prep, and entrepreneurship.
"This is a curriculum available to all school systems to give a young generation a real chance of individual empowerment," says Chef Hugh Acheson. "In an increasingly challenging world, our kids need to be more agile and equipped than ever before, and Seed Life Skills gives all kids the chance to say 'I got this!' which are three very affirming words when used in the right context."
Seed Life Skills is currently working with a diverse pilot cohort of 15 teachers from states across the country including California, Indiana and Georgia, and will continue to help students gain access to contemporary Family and Consumer Sciences education by providing piloted materials through its curriculum portal online. To learn more about Seed Life Skills and access the curriculum and resources, visit www.seedlifeskills.org.
About Seed Life Skills
Seed Life Skills, founded by award-winning chef and dedicated dad Hugh Acheson, is a living, multimedia curriculum built to serve the needs of the modern Family & Consumer Sciences (founded as Home Economics) classroom. They believe that 21st century students must blend the best of their creative, engineering, and entrepreneurial skills to thrive in a dynamic, global environment, and Home Economics classes provide the necessary foundation to get prepared. Seed Life Skills emphasizes retainable real life skills with topics including hands-on culinary instruction, conscious consumer economics, and D.I.Y. design principles. This organization is a collaboration of University and industry professionals leveraging collective resources to provide teachers everything from STEM-based curriculum materials to tools like canning supplies that bring lessons to life in the classroom. They believe that supporting teachers is the best way to empower future generations of healthy, resourceful, and resilient citizens.
Secondary Content
Bottom Content