Section Branding
Header Content
Ending Poverty With STEM Education
Primary Content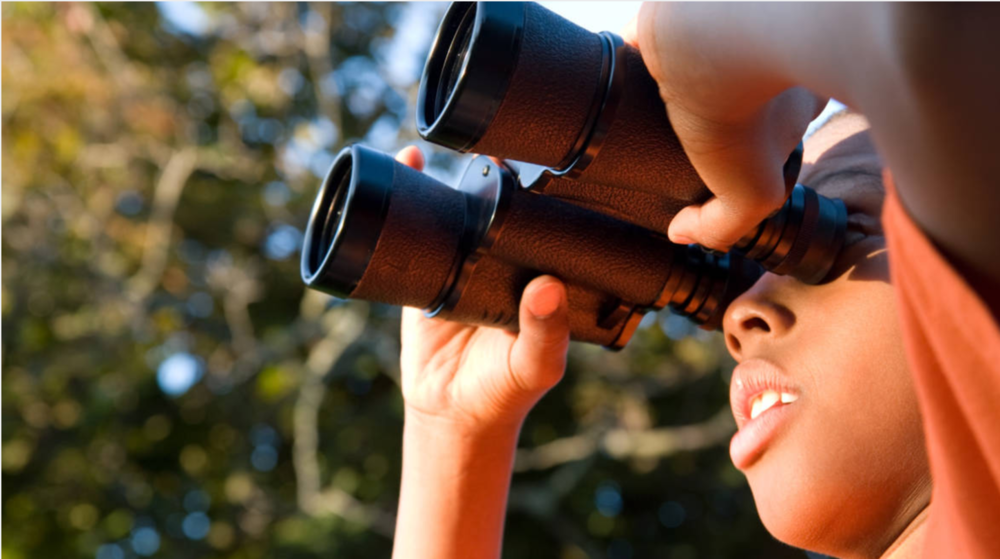 Welcome to Northside Elementary School in Houston County, the first GaDOE certified STEM school in middle Georgia. Northside (NES) is a Title I school in which 100% of our students qualify for free breakfast and lunch. Yet NES is also one of Georgia's Rewards Schools for making significant academic growth. Administrators, teachers and parents at NES attribute that growth to our Science, Technology, Engineering and Math (STEM) initiative.
You might ask, "Why STEM?" Our neighborhood has high rates of unemployment and under employment. At Northside, our goal is to break the cycle of generational poverty and to prepare our students to successfully enter the 21st Century work force. We see STEM as a path to achieve that goal, so 100% of our students are involved in STEM activities. 
At Northside, STEM begins in Pre-K and kindergarten where the engineering design process is used. Our kindergarten designs the most efficient sleigh for Santa to slide down the hill as he delivers new toys to 'Whoville' after the Grinch took all their toys. Bridges are built to keep the Three Billy Goats Gruff safe from the mean and nasty Troll; they even design traps to catch a Leprechaun. 
Since computer related skills are necessary for success in most 21st Century professions, coding and robotics begin in Kindergarten. By 4th and 5th grades, our students are programming using Floors, BLOXELS and Alice. These Northside programmers often do not have a computer at home and yet they can now visualize a computer-based occupation in their futures.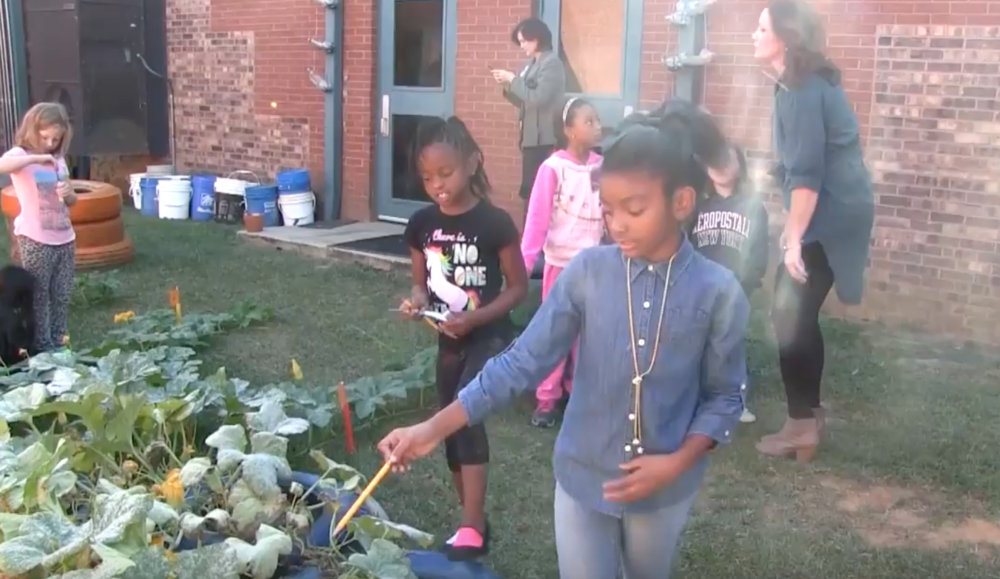 Sarah's Garden is utilized across the curriculum at all grade levels. Our third graders design and build compost piles to replenish and enrich our garden soil while fourth graders build worm beds to provide worms for the compost. All of our students assist in sprouting seeds, planting, watering, weeding and harvesting. Sarah's Garden has a classroom area where teachers can come out and read a book to their students.
STEM activities include first graders studying The Water Cycle as they design and build terrariums. Fourth graders build catapults; Angry Bird projectiles are launched and measurements are made. Data is collected and posted on a line plot. Another fourth grade challenge is to design solar cookers that are tested as they cook hot dogs.
NES participates in the annual STEM day where a STEM job fair begins the day. Water rockets are designed by each class and a launch competition is held in the afternoon. A student led STEM Fair is open to the public so that other educators and parents can see STEM in action.
Real world connections are an important part of our STEM activities. Northside has partnered with Perdue Farms and the Georgia Farm Bureau to bring these connections to our students. One Northside STEM club, STEMtastic Girls, was asked to design a working cystic fibrosis pressure vest for a doll. The hope is that if children with CF have a doll with a matching CF vest, it will take some of the anxiety out of their breathing treatment. The first line of vests will be presented to a CF patient at our STEM conference. The Medical College of Georgia is interested in partnering with our STEMtastic Girls to provide this service to other CF patients. 
Our latest STEM venture is leading Northside Elementary students into outer-space exploration through a program called Tomatosphere. The Seed Foundation and the Center for the Advancement of Science in Space (CASIS) selected Northside as one of the schools to receive tomato seeds that spent time on the International Space Station. As the tomato plants grow, data will be collected and sent to CASIS for analysis. We will be on the frontline of research to see if time in space affects tomato plant growth.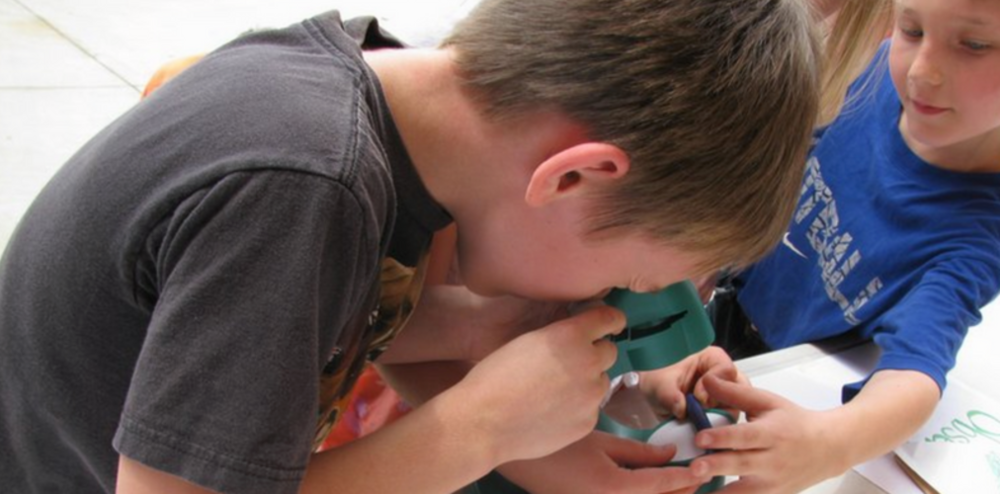 NES established the first Houston County Elementary Science Olympiad team. Northside also founded and now hosts the annual Houston County Elementary Science Olympiad competition.
Northside students are engaged and excited about learning. They research, work cooperatively to solve problems, and practice communication skills while eagerly completing STEM projects. At Northside Elementary, we believe that the world needs problem solvers, cooperative workers and communicators. Through STEM, the faculty and staff are dedicated to making sure that Northside Elementary is providing opportunities that will open doors and change the lives of our students for years to come. STEM is giving them the skills they need to become both productive citizens as well as life-long learners.
Secondary Content
Bottom Content