Section Branding
Header Content
Teachers: GPB Wants You To Share Your Story!
Primary Content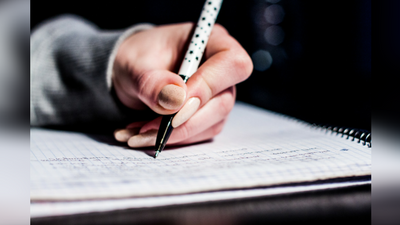 From professional learning communities to professional development, teachers are in constant collaboration to create common units and assessments, measure and compare data, and engage in reflection all to better the learning of their students. Collaborating regularly with teachers outside of one's own school or even grade level, however, can be difficult when planning times are limited and staggered.
During my days as a teacher, I often had trouble finding a one-stop-shop for ideas from local educators. How do teachers hear about what's working well in other classrooms? What resources are the latest and greatest? Have you learned how to manage the squirrely kids in your class but don't know how to share it with others?
To provide a platform to answer these questions, we have created the Share Your Story initiative, allowing Georgia educators to share, collaborate, and reflect. Here, teachers from around the state can write about their own successes in the classroom—whether it's integrating STEAM curriculum, 1:1 learning, facilitated instruction, PBIS, or how teachers are using GPB original content—and share it with fellow educators. The stories are published on our website, promoted through our twitter and Facebook pages (@GPBeducation), and shared with school communities at the district and state levels.
 Interested in sharing your story? The process is easy! Here are some tips to keep in mind for your submission:
Teachers typically write 250-400 words. 
For your author bio page, make sure you have submitted a photo of yourself and a brief author bio. 
Teachers are your audience, so it's okay to be honest about any struggles along the way.
Please ensure that all students in pictures have media release forms on file at your school. 
Click here for the submission page. 
Looking for example responses? Explore previous submissions here. 
If you still have questions, please email me: mlane@gpb.org. 
Secondary Content
Bottom Content