Section Branding
Header Content
Atlanta History Center Hosts Poetry Out Loud Contest
Primary Content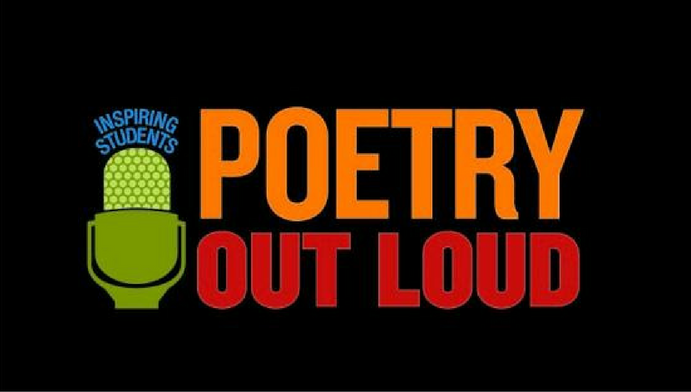 Spoken word is a powerful art form, embedded in culture and history, that blends raw human emotion with public speaking skills. Thanks to The Atlanta History Center and its partnership with Poetry Out Loud, high school students across the state have an opportunity to engage with poetry for a chance to win $20,000.
Poetry Out Loud is an innovative program that encourages high school students to learn about great poetry through memorization and performance of the written word. It incorporates the dynamic aspects of slam poetry, spoken word, and theater into English and drama classes. The program, which began in 2005, helps students improve public speaking skills, build self-confidence, and learn about the role great poetry plays in literature and history. In partnership with the National Endowment for the Arts, the Poetry Foundation, and Georgia Council for the Arts, the Margaret Mitchell House (Atlanta History Center's Midtown campus) administers Poetry Out Loud for the state of Georgia. This year marks the tenth year that the Atlanta History Center has facilitated the program.
Poetry Out Loud is free and open to all educators and high school students and offers free online teaching materials and lesson plans. This year will mark the third year that free workshops will be offered to participating students and teachers in Georgia. The workshops will focus on poem comprehension, poem performance, and microphone management and will begin at the end of January in preparation for the regional competitions that will begin in February.
Operating much like a spelling bee, the Poetry Out Loud competition uses a pyramid structure that begins in the classroom. Students choose poems from an online anthology, memorize them, and then recite them in competitions. The students receive scores in two categories of memorization and interpretation of the poems. Winners of each classroom competition advance to a school-wide contest, then each school's top winner goes to a regional competition. Georgia's regions consist of the northern portion of the state, metro Atlanta, and the southern portion of the state. Only the top 10% of the regional finalists will be selected to advance to the State Finals competition that will take place on March 12, 2017. From that top 10%, one student will be selected to represent Georgia at the National Championships in Washington, D.C. in April.
Registration for the 2017 school year has already begun. The deadline to complete the registration form for this year is December 16th.
For more information, please visit the Georgia Poetry Out Loud website or contact the state coordinator, Emily Cobb, at 404-814-4017 or email at POutLoud@atlantahistorycenter.com.
Secondary Content
Bottom Content