Section Branding
Header Content
Discovery Education 3M Young Scientist Challenge Announces Two Georgia Finalists
Primary Content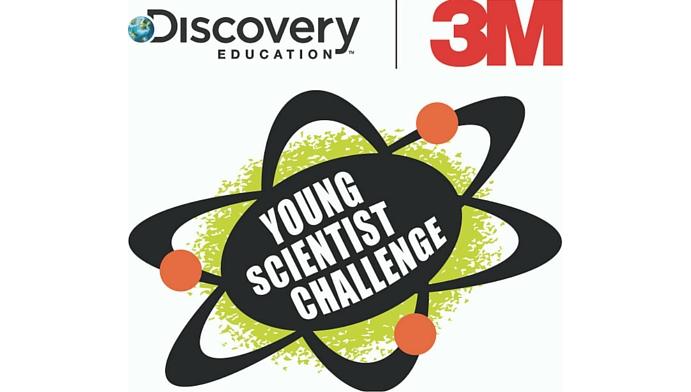 Today's innovative young minds are working to solve tomorrow's challenges — making materials safer, solutions more efficient, and inventions more accessible. Discovery Education and 3M announce 10 student finalists from across America in the 2016 Discovery Education 3M Young Scientist Challenge, including two finalists from Georgia! The annual premier competition recognizes scientific thinking and imagination in students grades 5-8 who dream up a solution to an everyday problem that ultimately could reshape the way we live our lives.
After submitting a short video communicating the science behind a possible solution to an everyday problem, these young scientists rose to the top of the competition and were selected over hundreds of others, due to their science acumen, innovative thinking and exceptional communication skills demonstrated in their entry videos. Georgia's finalists, Sara Makboul (Palmer Middle School in Cobb County) and Will Paschal (Morgan County Middle School in Morgan County), will have the opportunity to work one-on-one with a 3M Scientist during a summer mentorship program, where they will be challenged to develop their innovative concept that positively impacts them, their family, their community, or the global population.
The winners will meet virtually with their mentors, who provide guidance from the student's concept to actual prototype-allowing for a complete experience in the scientific process in which the original idea may evolve. Throughout the program, each student will have access to resources and support provided by 3M and Discovery Education.
"At 3M, we know the importance of encouraging 'next-gen' scientific thinkers, who will invent new ways to solve the issues our customers face every day — from keeping workers safe on the job to addressing global issues like access to clean water," said Jon Lindekugel, senior vice president for Business Development and Marketing-Sales at 3M. "Through 3M's summer mentorship with the finalists, we're excited to hear their fresh ideas and to provide guidance through the scientific process as their projects move from concept to reality."
All 10 finalists receive $1,000 and are awarded a trip to 3M Headquarters in St. Paul, Minnesota to participate in the final competition at the 3M Innovation Center on Oct. 17 and 18, where they will be evaluated on a series of challenges, including a presentation of their completed innovation. A panel of judges will score each challenge independently. The winner will receive $25,000, a trip to watch the taping of a Discovery Network show, and the title of "America's Top Young Scientist."
"Discovery Education is proud to partner with 3M to support their commitment to fostering the next generation of science innovators," said Bill Goodwyn, president and CEO of Discovery Education. "The Young Scientist Challenge brings the magic of science to life for young people everywhere — enhancing science exploration nationwide, and helping to develop the communication, critical thinking, and problem solving skills today's students need for success beyond the classroom." 
Secondary Content
Bottom Content