Section Branding
Header Content
PBS Presents Free iBooks For Teachers
Primary Content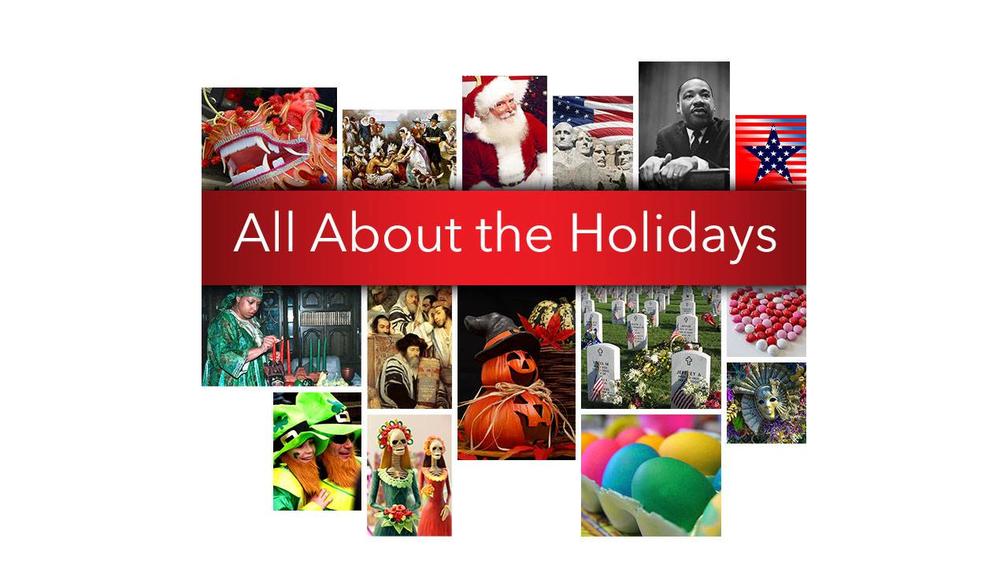 Educators are always looking for new and innovative ways to instruct and inspire their students. This is especially true in a world where students are technologically savvy and driven by media available via computers, cell phones, and tablets. PBS is making it less difficult to reach this digital generation by publishing a series of free interactive iBooks that are downloadable on iTunes.
"Our top priority is making the lives of educators easier. With the launch of our first series of iBooks, we are furthering our commitment to producing high-quality, educational resources that drive classroom performance," says Alicia Levi, Vice President, PBS Education. "Research shows that PBS LearningMedia content positively impacts student achievement when integrated into existing classroom curriculum. This new series of iBooks will provide students with a fresh perspective on the topics covered and provide educators with a new and engaging way to teach them."
The iBooks cover a variety of subjects such as mathematics, science, foreign language, and grammar. Each one is approximately 200 pages in length and consists of lesson plans, professional development opportunities, and links to related games. The first four are already available on iTunes, and more will be added in the future.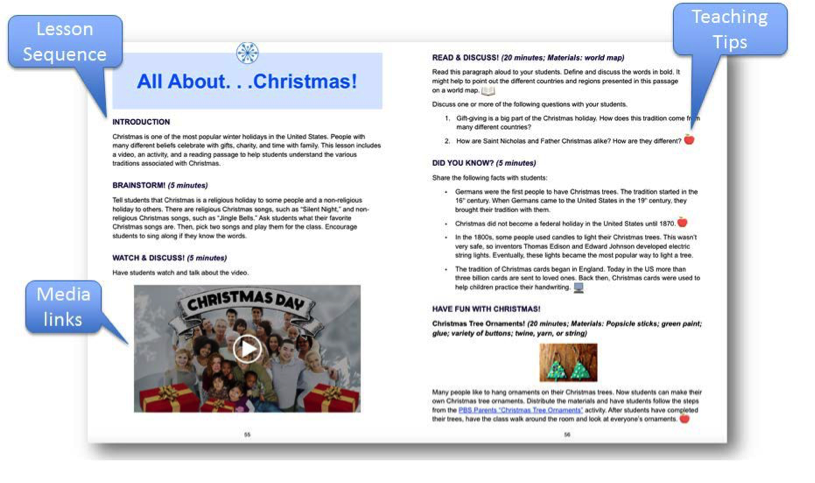 Here are brief PBS overviews for each one:
For teachers − grades K-5
This iBook helps turn every holiday into a teachable moment. Based on PBS LearningMedia's original series, All About the Holidays, it provides elementary teachers with a wealth of lesson plans and classroom strategies to amplify special events throughout the calendar year. Resources are aligned to NCSS National Curriculum Standards.
For teachers − grades 3-5
In addition to lesson plans and activities in Spanish and English, Beginning Spanish offers a fully mapped-out curriculum that Spanish-language teachers can use with students in grades 3-5. Resources are aligned to ACTFL Standards.
For teachers − grades K-2
Measurement is packed with lesson plans about telling time, counting, and using measurement tools. It also includes professional development resources that can be used to help them effectively integrate the content into their math classes. Resources are aligned to the Common Core State Standards for K-2.
 For teachers − grades 3-8
No Nonsense Grammar gives access to differentiated lesson plans and activities they need to guide students through the intricacies of everyday grammar. All resources are aligned to Common Core State Standards for English Language Arts & Literacy.
PBS will release even more iBooks in the near future. Tell us about your favorite one in the comments section. Georgia educators, don't forget about your free PBS LearningMedia accounts! Contact us at education@gpb.org for more information. 
As America's largest classroom, PBS offers digital content and services for teachers of children from pre-K through 12th grade that help bring classroom lessons to life. PBS LearningMedia, a partnership of PBS and WGBH Educational Foundation, is a free and paid media-on-demand service offering educators access to the best of public media and delivers research-based, classroom-ready digital learning experiences to engage students in exploring curriculum concepts that align with national and state standards. Nationwide, more than 1.8 million teachers and users have registered access to more than 120,000 digital resources available through PBS LearningMedia. Click here to read about the effects of these tools on learning and test scores. More information about PBS LearningMedia is available at pbslearningmedia.org or by following PBS LearningMedia on Twitter and Facebook.  
Secondary Content
Bottom Content