Section Branding
Header Content
GPB Hosts Dinosaur Train Family Screening For Autism Awareness Month
Primary Content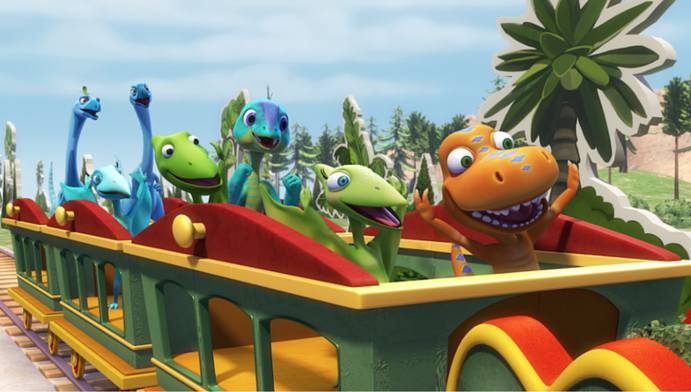 April is Autism Awareness Month and GPB helped spread the word with a special Dinosaur Train screening on April 10. "Junior Conductors Academy" is a new episode in which Buddy and his siblings become friends with Dennis Deinocheirus, a dinosaur who knows a LOT MORE about dinosaurs than Buddy, but has some trouble making friends. Buddy, Tiny, Shiny, and Don learn a lot of new things at the Junior Conductors Academy – and make a new friend in Dennis. Like all dinosaurs, their new friend Dennis has his own dinosaur features. And, like all of us, he has strengths in some areas and challenges in others.
GPB hosted the screening of "Junior Conductors Academy" at Sensations TheraFun and invited children to enjoy sensory recreation activities including climbing walls, zip line, monkey bars, and more! Dinosaur Train has teamed up with the Centers for Disease Control and Prevention's "Learn the Signs. Act Early." initiative, aiming to improve early identification of children with autism and other developmental disabilities.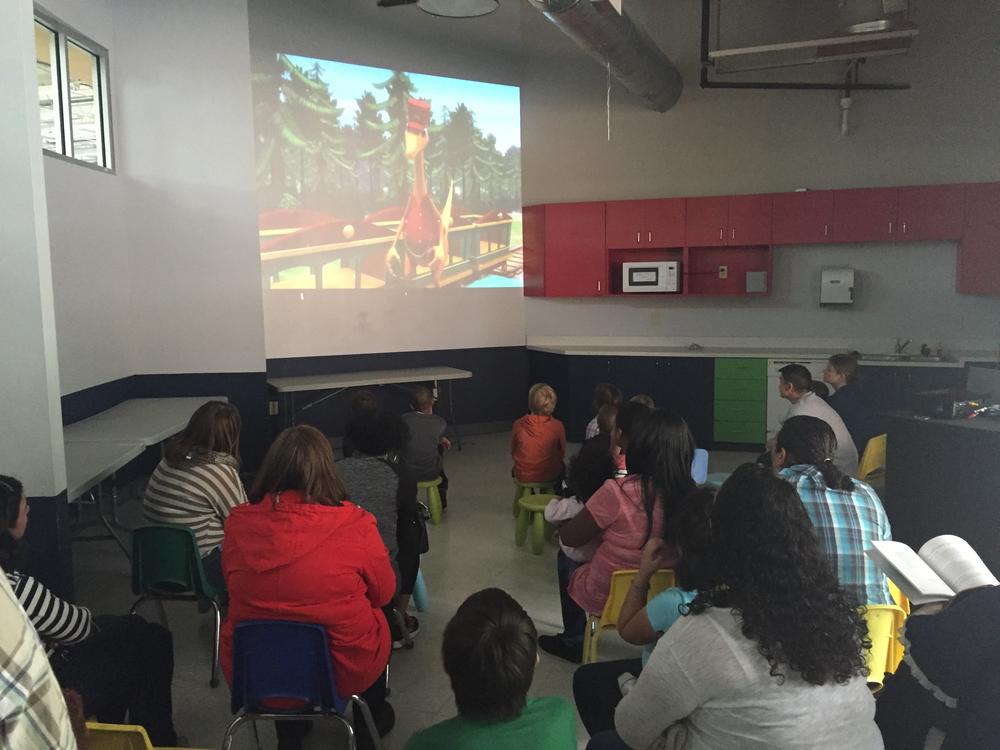 Making sure that all children have the help and support they may need to overcome challenges, find their strengths, and reach their full potential, starts early. Skills such as taking a first step, smiling for the first time, and waving "bye bye" are examples of developmental milestones. Tracking developmental milestones helps families better understand their child's abilities and gives them important clues about developmental health. For more information and to download CDC's free "Learn the Signs. Act Early." milestones checklist go too www.cdc.gov/milestones.
CDC also encourages families to tell their child care provider or early educator about the FREE online training (with credit!) to help them track milestones and communicate a child's progress. For more information on the free training go to www.cdc.gov/WatchMeTraining.
About Dinosaur Train
Dinosaur Train embraces and celebrates the fascination that preschoolers have with both dinosaurs and trains, while encouraging basic scientific thinking skills as the audience learns about life science, natural history and paleontology. Young viewers can join Buddy and his adoptive Pteranodon family on a whimsical voyage through prehistoric jungles, swamps, volcanoes and oceans, as they unearth basic concepts in life science, natural history and paleontology. Check for local listings.
Secondary Content
Bottom Content