Section Branding
Header Content
Virtual Field Trip Series: Behind the Scenes
Primary Content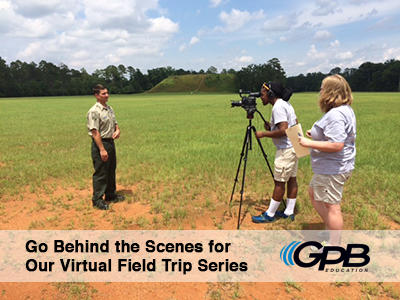 The GPB education team is on the road again! We are traveling all over Georgia to gather content for our upcoming Virtual Field Trip series. We understand how important it is for students to learn about our rich state history and culture. As it becomes increasingly difficult for teachers to take students on class field trips due to the high cost of transportation and high demand for limited instruction time, virtual field trips have become an appealing alternative. Thanks to funding from a Georgia foundation, GPB is creating such virtual, interactive field trips highlighting important Georgia locations, like Providence Canyon, the Chieftains Museum, the Little White House in Warm Springs, and many more. Over the next two years, GPB will work with the most knowledgeable and engaging historians and tour guides throughout the state to create virtual field trips of consistently high quality. Each field trip brings the location to life with interviews, 360-degree panoramic photography, interactive elements, discussion prompts, and videos. Teachers will be able help students explore these historic locations by accessing the virtual field trips through the web and tablets. The field trips also align with the Georgia Performance Standards, as well as the content from GPB's Georgia Studies Digital Textbook. 
Here the team poses for a photo at Florence Marina in Omaha, GA, which showcases artifacts from the prehistoric Paleo-Indian period through the early 20th century.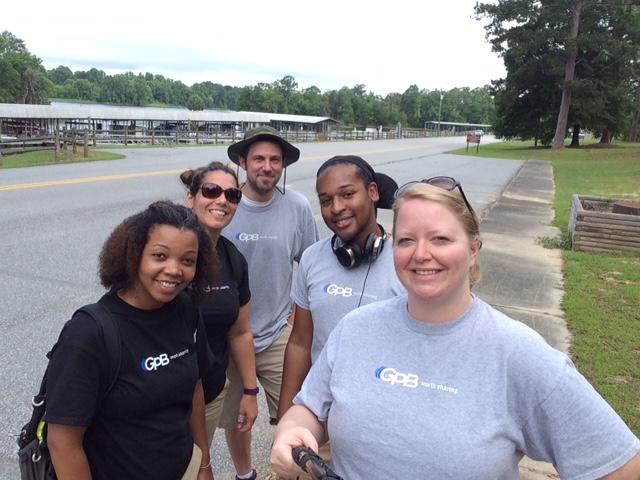 Next stop: the beautiful Providence Canyon...Georgia's Little Grand Canyon situated in Lumpkin, GA.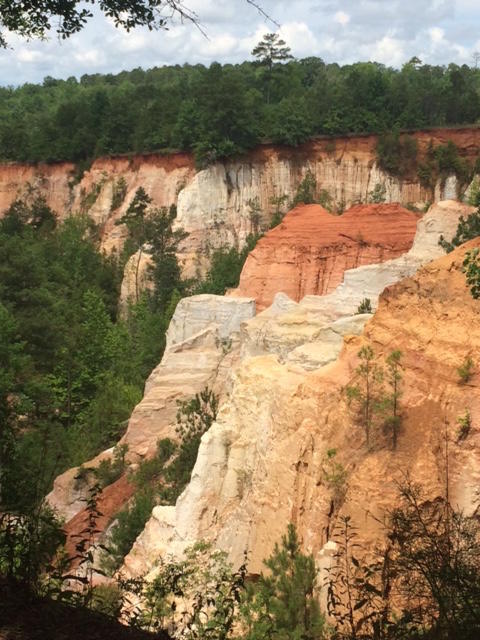 Our team got a sneak peek under the plexiglass of a Woodland Indian burial effigy that dates between 350-950 BCE at the Kolomoki Mounds in Blakely, GA.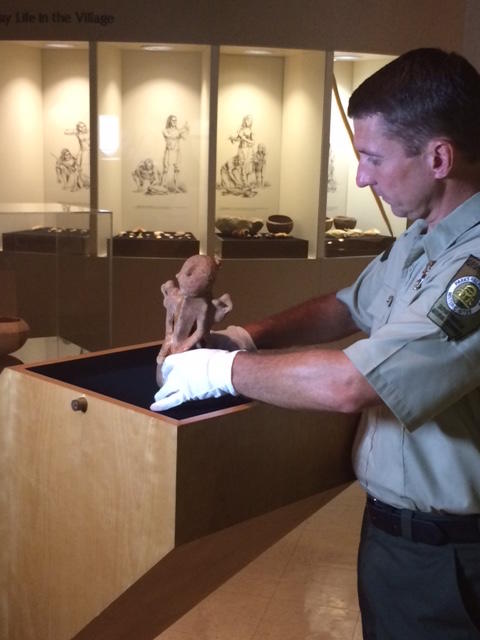 We got to interview a park ranger at Jarrell Plantation. It survived Gen. Sherman's "March to the Sea," typhoid fever, the cotton boll weevil, the advent of steam power and a transition from farming to forestry.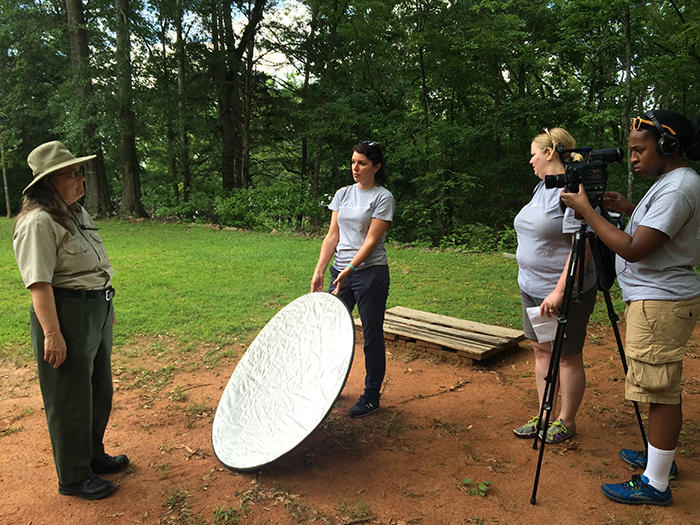 Here, we capture the Delta Flight Museum to tell the story of commercial aviation in Georgia.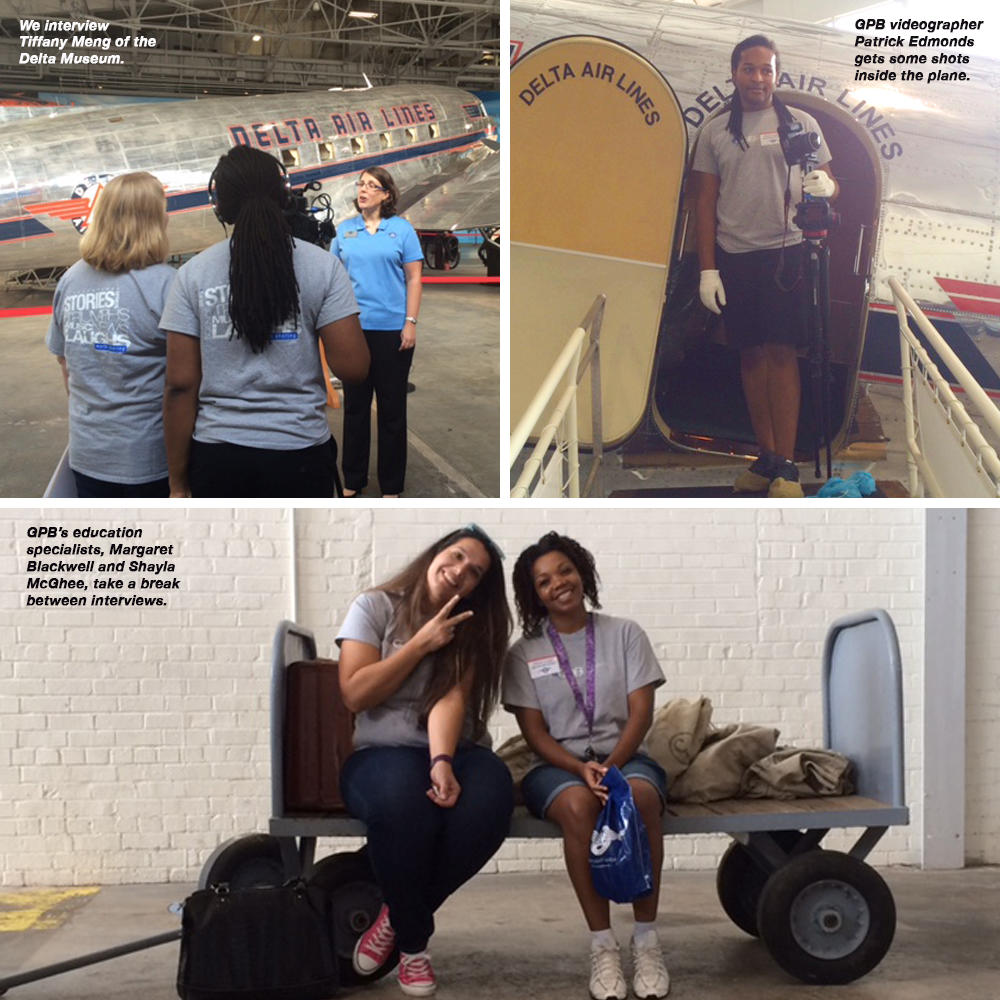 Stay tuned for more of our adventures across Georgia coming soon! 
Secondary Content
Bottom Content