Section Branding
Header Content
GA Teacher Honored at 2015 PBS LearningMedia Digital Innovator Summit in Philadelphia
Primary Content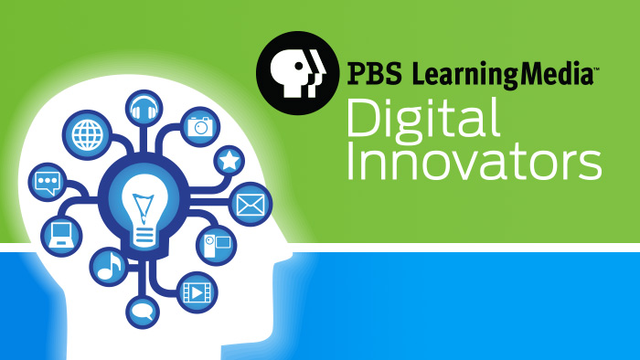 This past weekend I had the opportunity to spend two days in Philadelphia at the PBS LearningMedia Digital Innovator Summit with some inspiring and remarkable teachers from across the nation. For three years, PBS Learning Media has honored teachers who are truly leading the digital learning movement in their districts, schools, and classrooms by bestowing them with the title Digital Innovators. The Digital Innovators Program is a year-long, free professional development program designed to foster and grow a community of highly engaged, tech-savvy K-12 educators who are effectively using digital media and technology in classrooms to further student engagement and achievement.
PBS selected 100 applicants for the program: 70 Local PBS LearningMedia Digital Innovators and 30 Lead PBS LearningMedia Digital Innovators. Each group has its own set of benefits and responsibilities. The 30 Lead PBS LearningMedia Digital Innovators were awarded the all-expense paid trip to Philadelphia, PA to participate in the Summit, a free Samsung Galaxy tablet, and the opportunity to attend the International Society for Technology in Education (ISTE) Conference on June 29th. Pasha Souvorin, a teacher at Phoenix High school in Gwinnett County, was selected as a Georgia's Lead Innovator and was honored at the Summit, which was comprised of the 30 lead innovators, as well as PBS station affiliate representatives. Click on the video below to see how Souvorin in taking digital learning to new level in his classroom:
The group participated in two days of panel discussions and presentations from leaders in educational technology. Google's Global Education Evangelist, Jaime Casap, was just one of many panelists who tackled important issues such as access and equity, family engagement, and the importance of professional development for teachers.
All 100 Local and Lead Digital Innovators receive one year of free professional development and benefits including virtual trainings, access to premium and exclusive resources, a free PBS TeacherLine course, invitations to special events, membership into a robust professional learning community, and networking and engagement opportunities with peers and thought leaders.
Along with Souvorin, Kristen Brooks, from Woodstock Elementary School, and Angela McDurmon, from Oconee Middle School and Georgia Virtual School, were named Local Digital Innovators and will represent Georgia over the next year.
For more information, visit http://gpb.pbslearningmedia.org/digitalinnovators.
Secondary Content
Bottom Content