Section Branding
Header Content
Top 10 EdTech Tips: Khan Academy
Primary Content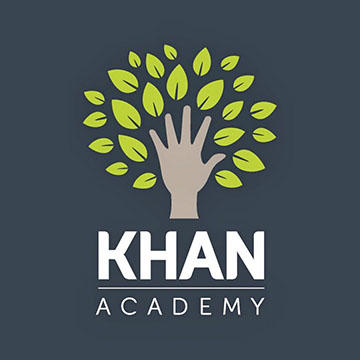 Khan Academy is a non-profit organization that provides instructional videos and practice exercises primarily in the area of K-12 math.  However, it also offers content in science, computer programming, history, art history, economics and more.  With a mission that aims to "provide a free, world-class education, for anyone, anywhere," it is no wonder why this website is helping students excel in and outside of the classroom.  
Here are 10 ways that Khan Academy can help you in your classroom!
1.  Self-Paced Learning
Khan Academy allows you to create playlists of concepts that students can work on at their own pace. As students answer more questions, Khan Academy's site continues to personalize their instruction based on their correct and incorrect answers.  Constant feedback and monitoring is key when using this approach but it can be very helpful for students who feel rushed to master content they do not quite understand.   
2.  Differentiation
Khan Academy allows you to differentiate the online instruction by creating classes with your students and then dividing them into subgroups within that class. This allows you to send different levels of tasks to different groups of students.  If a certain group is struggling with a particular concept, you can send them additional tasks that provide more practice while at the same time sending excelling groups more challenging tasks or new material. 
3.  Pretests
Once students are signed up for Khan Academy, they are prompted to take a short pre-test that determines their strengths and weaknesses.  The website then determines what a student should know and determines which skills they should practice.    
4.  Available on Multiple Platforms
Whether you are at home, in the car, or at school, Khan Academy has made access to its materials incredibly easy by creating apps for iPhone, iPad and Windows 8.  Here's a peak of what Khan Academy looks like on your iPhone (left) and Windows 8 (right) devices.
5.  Data Driven Instruction and Personalized Recommendations
The dashboard allows you to view what your students are working on as well as concepts they are struggling or excelling at in real-time. It also allows you to send personalized recommendations on content that may help them if they are struggling on a concept, or challenge them if they are excelling.  It even tracks a student's progress overtime and provides it in the form of easy to read charts and graphs.
6.  Self-Motivating Missions
Khan Academy rewards students with badges for completing mastery challenges.  Students are provided with these challenges to reinforce skills they practiced in previous lessons. The site uses terms such as "streak," when they answer a certain amount of questions in a row correctly and encourages them to "level up" their skills by completing these challenges. 
7.  Flip Classrooms
Khan Academy's presentation of material via video allows you to assign students videos that introduce or review content at home. This can help limit the amount of lecturing in the classroom and provides more time to address questions and create interactive, learning modules.
8.  Peer-to-Peer Learning
Student performance data from the learning dashboard allows students to learn from one another by pairing lesser performing students with higher performing ones. Accelerating students reinforce learned concepts by explaining the information in a way their peers can understand and struggling students are able to gain understanding from them.  
9.  Summer Bridge
You can provide students with a summer list of videos that will help reinforce skills that will be needed for the next year. This can help limit the amount of time you have to reteach skills forgotten over the summer.
10.  Parent Involvement and Multiple Coaches
Khan Academy allows multiple individuals, known as coaches, to be added to one class.  Teachers can add a co-teacher who can also send recommendations or create subgroups to help struggling or excelling students.  Parents can be added to their child's account as well.  Not only does this increase parent involvement, it provides them with instant feedback on what their child is working on in your class, where they are having difficulty and where they are excelling.
For more great ways on how to use Khan Academy in your classroom, visit Khan Academy's website here.  Also, check out one of their great tutorials on rounding whole numbers below!
Secondary Content
Bottom Content