Section Branding
Header Content
New Program for Improved Parent Engagement from DOE
Primary Content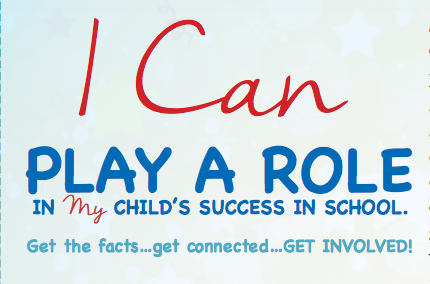 The Georgia Department of Education announced a new program for improving parent engagement for childhood education. The I CAN Play a Role Campaign kicks off and runs through November, which is Parent Engagement Month in the state.

Through the campaign, parents are asked to choose from 15 different I CAN Play a Role pledge cards, providing them with concrete ways to get involved in their child's education. The state's goal is to receive 50,000 parent pledge cards to impact family engagement and student achievement in Georgia.

Pledge cards will be distributed to Title I schools around the state, but are available to all schools to download online. Each card begins with an empowering message, "I CAN play a role in my child's success by," and is followed by an actionable item. The cards are available in both English and Spanish.

Parents can choose from these 15 items for Parent Engagement Pledge Cards:

Volunteering at School
Showing How Much I Care
Keeping in Touch with the School
Expressing High Educational Expectations
Attending School Meetings, Functions and Events
Seeking Out Information
Participating in Decision Making
Making School Important
Being Seen at School
Being Informed and Responsive
Visiting the School's Website
Participating in Workshops
Providing a Rich Learning Environment at Home
After School or Extracurricular Activities
Inviting the Community to Partner with the School

Schools can find other informational and promotional materials (available in English and Spanish) on the I CAN Play a Role Campaign online, including a calendar, posters, brochures, handouts, book recommendations, and the pledge cards for parents.

Let us know how you're using the I CAN Play a Role Campaign at your school in the comments below.
Secondary Content
Bottom Content