Section Branding
Header Content
The Roswell Roots of Theodore Roosevelt
Primary Content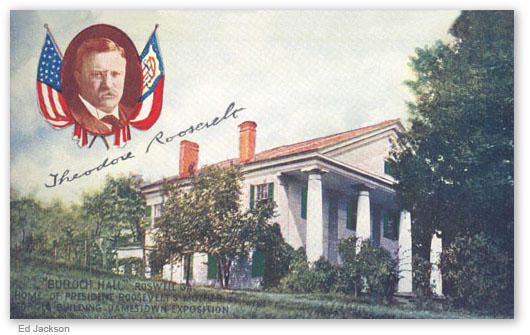 This week GPB premiers a new documentary series by Ken Burns -- The Roosevelts: An Intimate History. It is an extraordinary story of an extraordinary American family.
Georgia has a unique historic connection to Theodore Roosevelt, the 26th President of the United States. A few miles north of Atlanta, in Historic Roswell, is Bulloch Hall, the childhood home of Martha "Mittie" Bulloch, mother of Theodore and grandmother of Eleanor Roosevelt. Bulloch Hall is where Mittie and Theodore, Sr. were married in 1853.
Visit the Bulloch Hall website for more of the family history: Bulloch Hall
In 1905, President Theodore Roosevelt made an historic tour to the South. The memory of the Civil War in Georgia was still very much alive for residents. Theodore described his mother as "a sweet, gracious, beautiful Southern woman, entirely unreconstructed to the day of her death."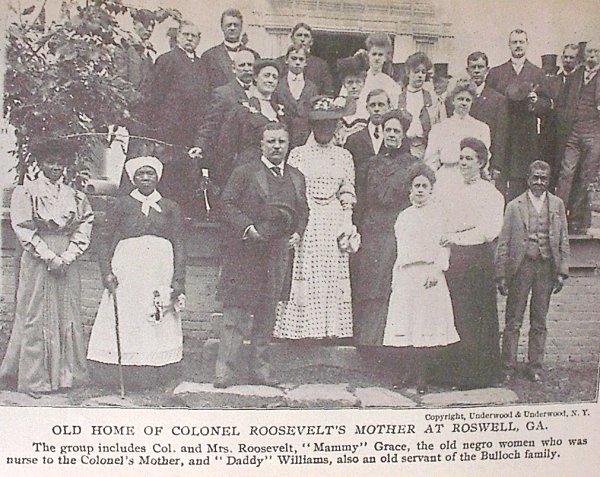 This beautiful home is open for tours every day, and is owned by the City of Roswell, and operated by the Friends of Bulloch, Inc., a 501(c) 3 non-profit organization.
Check out this YouTube video introduction to Bulloch Hall:
For more information about the series visit the Ken Burns series website.
Watch all 7 episodes of The Roosevelts: An Intimate History online.
Secondary Content
Bottom Content