Section Branding
Header Content
Governor Acknowledges Last Group of Master Teachers
Primary Content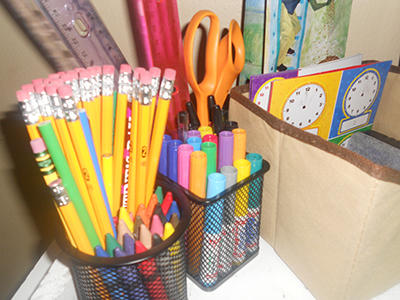 Today, Governor Deal announced 24 Georgia teachers who have achieved the "Master Teacher" certification.
The Master Teacher Certification Program began in 2005 to acknowledge excellence in student achievement and student growth during the year. This year, 2014, marks the last year of the program as the new, tiered certification program takes effect. Applications for that program will be accepted in the 2016-17 school year. We'll bring you details on that when they're made available.
We would like to commend these 24 teachers on their hard work to enrich students' lives and expand their minds.
Angie Austin – Banks County
Andrea Madison – Chatham County
Melissa Danner – Cobb County
Sunderland Williams – Cobb County
Kirbi Ratner – Effingham County
Susan Ali-Ahmad – Fulton County
Vivan Brown – Fulton County
Charlotte Hayes – Fulton County
Perchell Hinchen – Fulton County
Danielle Perry – Fulton County
Angela Rice – Fulton County
Gail Ritchie – Fulton County
Lori Taylor – Griffin-Spalding County
Melanie Buckner – Gwinnett County
Ashley Morris – Gwinnett County
Anne Scrudato – Gwinnett County
Nachelle Thomas – Gwinnett County
Kristin Warren – Gwinnett County
Ora Gilmore – Henry County
Dorothy Hull – KIPP Metro Atlanta Collaborative
Elizabeth Outhlaw – Laurens County
George Maczko, Jr. – Marietta City
Kristin Runnion – Marietta City
Cheryl Hampel – Muscogee County
Congratulations, teachers, on an exceptional job!
Secondary Content
Bottom Content