Section Branding
Header Content
Meet Georgia's PBS Learning Media Digital Innovators
Primary Content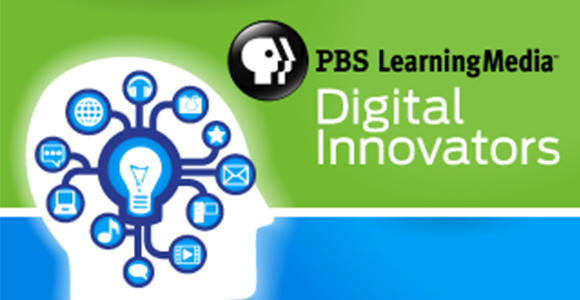 Meet Georgia's PBS Learning Media Digital Innovators! Lesley McClendon of Shiloh Middle School in Atlanta and Ann Kohler of South Forsyth High School in Cumming, Georgia were selected to be part of the class of 2014 PBS Learning Media Digital Innovators.
Recognized for their tech-savvy and creative ideas in the classroom, they'll be part of a group of 100 educators from across the nation who will contribute recommendations for delivering digital education in classrooms.
They'll receive exclusive professional development from PBS Learning Media, including virtual training and resources that they will be able to bring to their school.
In addition to that, Lesley McClendon was named one of the top 16 "Lead PBS Digital Innovators." She'll attend the PBS Learning Media Digital Innovators Summit this summer at PBS headquarters in Arlington, Va.
We'll be there to cheer her on and document the activities so you can learn from her too.
Meet the Digital Innovators
Our digital innovators were chosen because they have a passion for learning, technology and trying new things. Here is a snapshot of who they are.
Lesley McClendon
School: Shiloh Middle School, Atlanta, Georgia
What She Teaches: Special Education/ Language Arts
How to Reach Her:@lesmcclendon
What is She Interested: "She is especially interested in the potential for innovative digital literacy strategies to improve learning outcomes for students, especially those with learning disabilities and language acquisition difficulties. Students in her Language Arts classes express an enthusiastic desire to use technology, and as student leaders in their school's pilot "BYOD" program, they regularly utilize laptops and smart devices to enhance the development of their reading and written expression skills."
Her Favorite PBS Learning Media Resources: Character Change: The Diary of Anne Frank. Within this engaging interactive learning module. Images and videos are interspersed with text and comprehension questions; students can complete work individually and work at their own paces, and they may also enjoy the resource as a whole group activity. She also loves the heartwarming Unforgettable Elephants!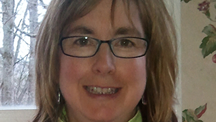 Ann Kohler
School: South Forsyth High School
What She Teaches: Rotation of Sciences (Biology, Earth Science, Environmental Science and Physical Science) -the MID (Mild-Intellectually Disabled)
How to Reach Her: Check out her new blog: www.edtechnow.com
What She is Interested in Doing? "The best part of Ann's job is her students who are 100% excited about school daily and always ready to try something new whether that is academically new, technologically new, conceptually new, or creatively new. "
Her Favorite PBS LearningMedia Resources: The NOVA Education section. This site helps her find interesting grade leveled resources with content delivered in an assortment of methods for any Science she is teaching for a given year.
Read about the rest of the 2014 PBS Learning Media Digital Innovators. Then share your well wishes with Lesley and Ann.
Secondary Content
Bottom Content