Section Branding
Header Content
A Different View of Sandberg's Ban Bossy Campaign
Primary Content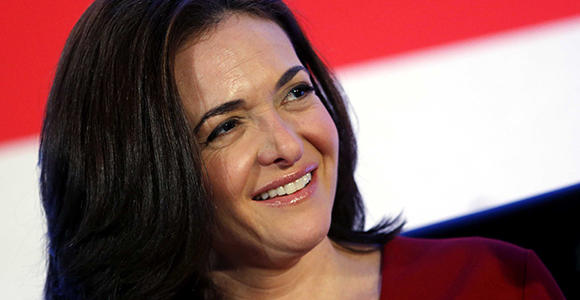 On the one hand I understand the good intentions behind Sheryl Sandberg's #banbossy campaign.
Launched through Sandberg's leanin.org organization in partnership with the Girl Scouts, the initiative encourages people to view bossy as a negative term since it is typically used to describe outspoken women.
Instead, #banbossy encourages girls and women often labeled bossy for their assertive behavior, to ditch the word but embrace that trait as being one of the qualities of a strong leader.
It is an effort to rebrand what's long been considered a negative as a positive.
While I applaud the thought behind this campaign I am concerned that it ignores the obvious: bossy people do exist; man or woman that's a reality not a perception.
From the perspective of those being bossed around, bossy people are not the most pleasant people to spend time with. They can be pushy, too talkative, loud mouthed and rude.
These negative adjectives are too often attached to girls when they assert themselves. So it is understandable that Sandberg wants girls to empower themselves to change the perception of the word.
But by automatically lumping bossy behavior with leadership, the campaign misses an opportunity to answer a broader better question: what makes a good leader?
Must a person always speak loudly and shake a big stick?
What about the soft spoken girls? The geeky girls? The slower girls? Can they be leaders too?
Bossy or outspoken for that matter are words that people have never used to describe me. I'm considered the mild mannered type.
So I was highly surprised when I took a Myers Briggs personality workshop and was tested on my work style and my leadership qualities were revealed.
Yes, I had leadership qualities. I simply had a different style than the more rambunctious bunch.
While #banbossy is an interesting start, I would prefer that Sandberg and company launch a more meaningful campaign, one that nurtures the leadership potential in all types of girls: the bashful, the playful, the technical, the bossy et al.
All girls would learn to lead by learning and developing their own leadership styles. Yes they would be taught to speak up if they don't and continue to speak openly if they are comfortable doing so.
But more importantly they would be taught to be the kind of person that others are inspired to follow - on their own terms.
That's the kind of campaign I would get behind.
Secondary Content
Bottom Content